Champions: BBCC brings home 3 firsts from Junior College Nationals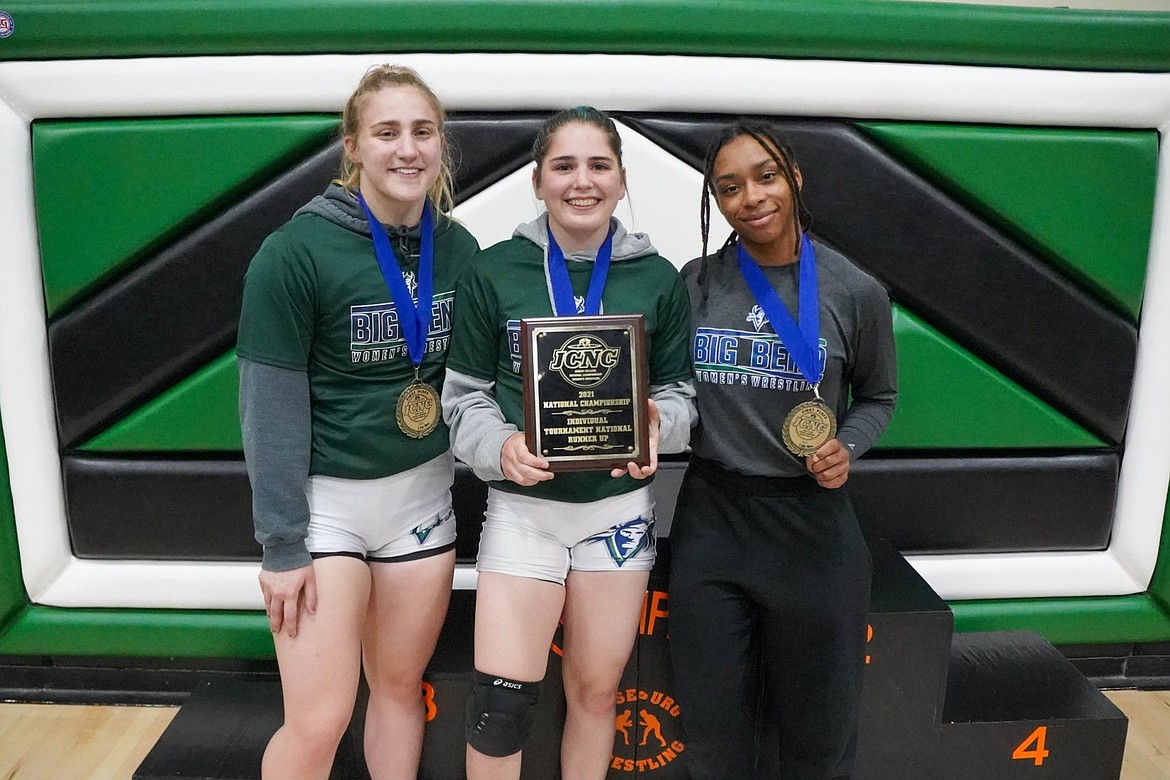 Left to right, Big Bend Community College wrestlers Avery Ackerman, Cora Orton and Aliyah Yates took individual national championships on Friday in their respective weight classes at the first-ever Women's Junior College National Championship.
Alisha Orton/courtesy photo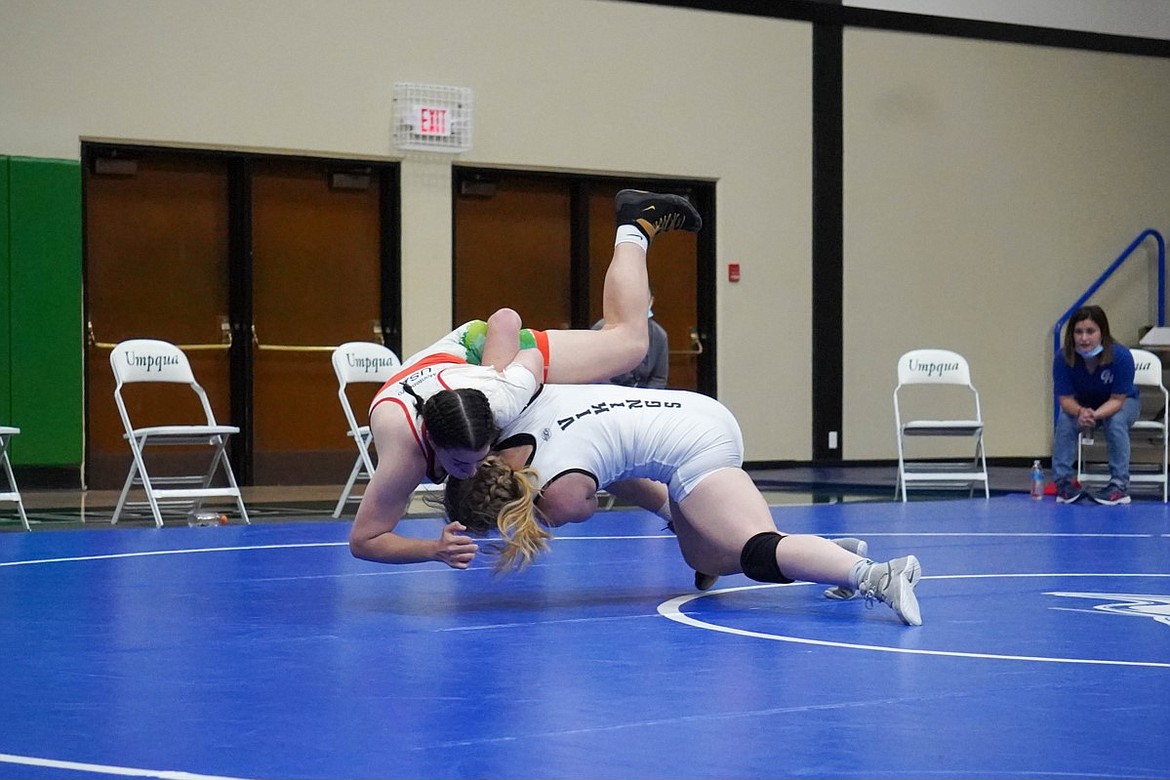 Avery Ackerman (beneath) slams her opponent to the mat at the Women's Junior College National Championship over the weekend.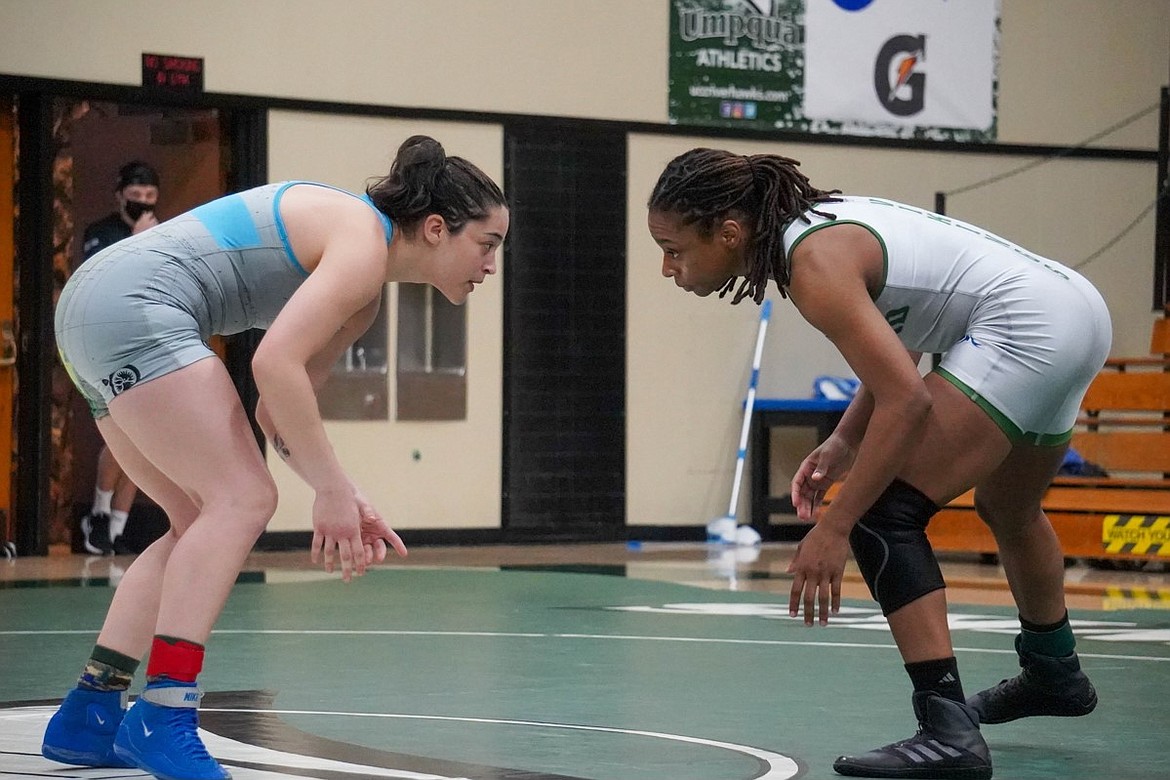 Aliyah Yates, right, stares down her opponent on Friday at the Women's Junior College National Championship over the weekend on her way to claiming the title.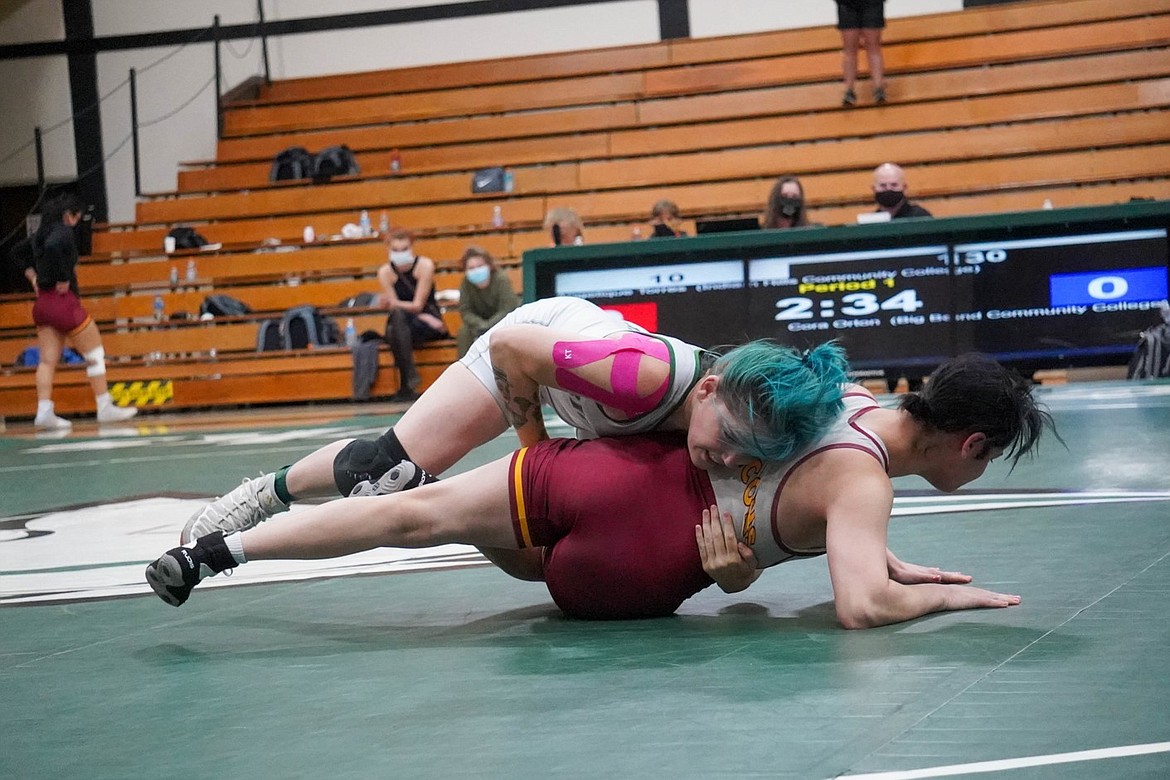 Big Bend's Cora Orton (above) looks for a takedown in her match on Friday at the Women's Junior College National Championship on her way to the national championship in the 130 division.
Previous
Next
by
CASEY MCCARTHY
Staff Writer
|
May 19, 2021 1:00 AM
ROSEBURG, Ore. — Big Bend Community College wrestlers Aliyah Yates, Avery Ackerman and Cora Orton claimed individual championships at the first-ever Women's Junior College National Championship on Friday and Saturday in Oregon.
The Vikings finished second overall in the individual championship event with three national champions.
It was the team's final event of the season.
Aliyah Yates defeated Indian Hills Community College's Alondra Rosado Martinez in the 136 weight class. Avery Ackerman defeated Evangelina Toruno of Southwestern Oregon Community College in the 170 division to claim her individual title.
At 130, Big Bend's Cora Orton defeated Grays Harbor College's Tatum Pine in the first-place match to take the national championship. Alexie Donohue of BBCC finished third.
Big Bend's Kayla Rogers placed second overall at 109, losing to Heaven-Leigh Jackson from Indian Hills. Mikayla Jardine finished third overall at 116, taking down Faith Strode of Umpqua in the third-place match. Anjelique Alcala placed third at 123, defeating Kaya Akana from Umpqua.
Kayla Trujillo defeated Celeste Tellez of Indian Hills in the third place match at 143, while teammate Kaylee Gaines finished sixth. Kaitlyn Lemmon and Araya Boday finished fifth and sixth respectively at the 136 weight class. Sierra Mason took fourth in the 155 division, while teammate Adele Moulton finished fourth at 170.
On Saturday, Big Bend finished third as a team in the JCNC Dual Championship event. The Vikings defeated Grays Harbor 30-19 in round one, defeated Umpqua 31-15 in round three after a bye, fell to Indian Hills 45-9 in round three and finally lost to Southwestern Oregon 24-23 in the final round.
Big Bend head coach Bryan Seibel said the team missed taking first place in the individual tournament by one match. With a couple of forfeits due to not having wrestlers at every weight class, he said, it was tough missing out on the national championship by such a thin margin.
"You've got to find your success in failures in life and find the accomplishments in not getting first and work toward that," Seibel said. "I think the team was very excited to have the opportunity to wrestle and very excited to get a win."
Seibel said he told his team after the weekend how proud he was of them sticking together through the adversity this year has dealt them. He said the journey and adventures they had are a reward in themselves.
Looking toward next season, Seibel said he already has 10 wrestlers coming back and 10 more joining the squad in the fall. He said he's looking to fill in some of the gaps in the weight classes with some final signings in the offseason and shoot for the JCNC again.
For his players, he said he just wants them to focus on individual growth this summer and get ready to "rock 'n' roll" again when they start training in October.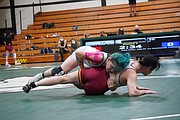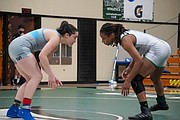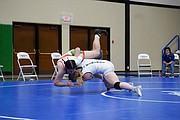 Recent Headlines
---