More than a market, a movement: Women-owned businesses gather at 'pop-up' event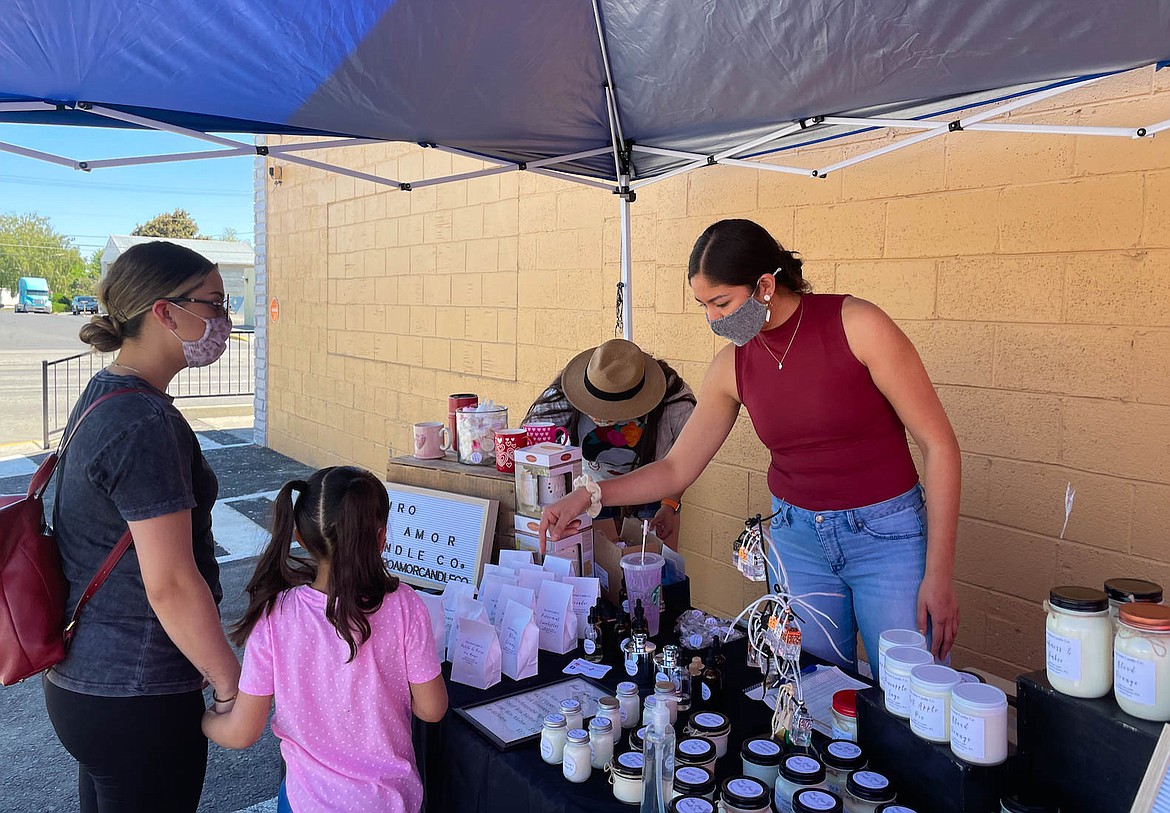 Claudia Valenzuela of Puro Amor Candles helps customers at the She Se Puede Pop Up in Quincy in May.
Sam Fletcher/Columbia Basin Herald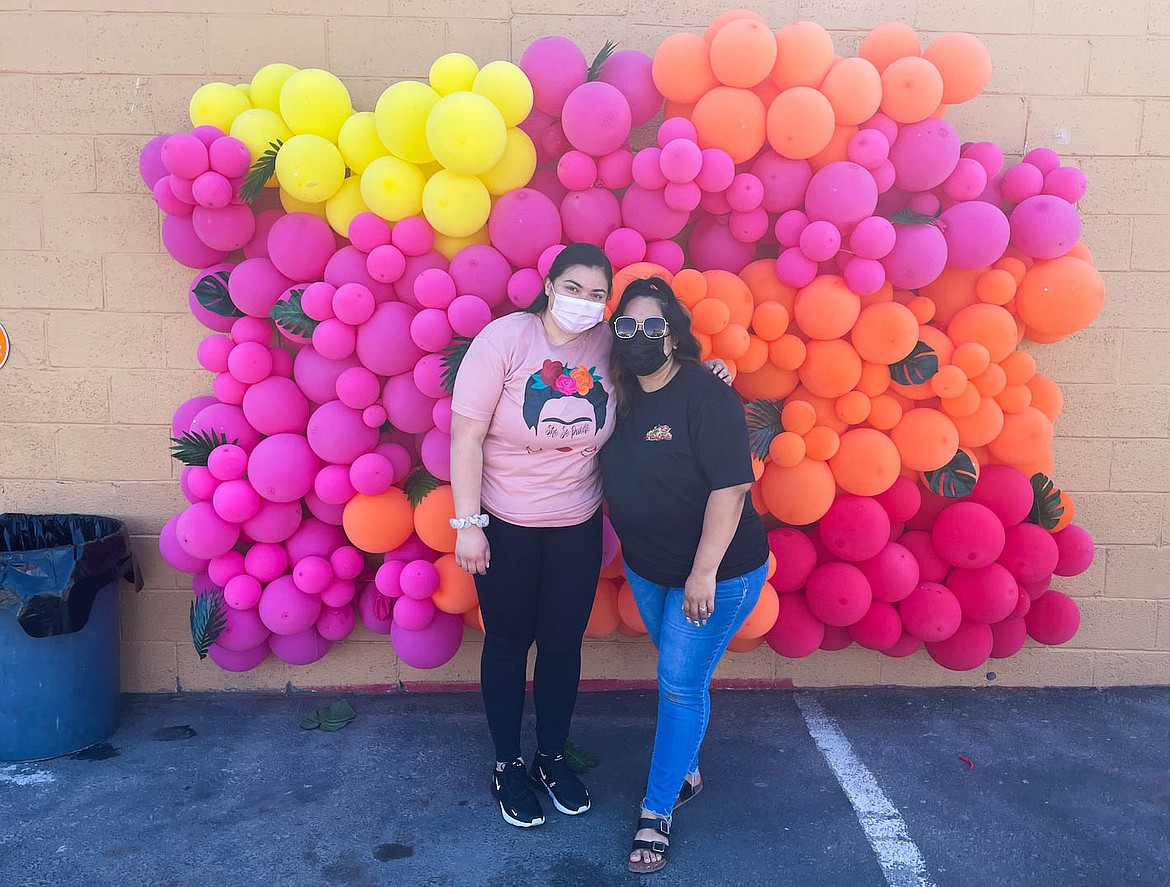 Lydia Pearson (left) of La Pica Chica and Tania Cueves (right) of Andaluz pose before the balloon wall at the She Se Puede Pop Up on Sunday.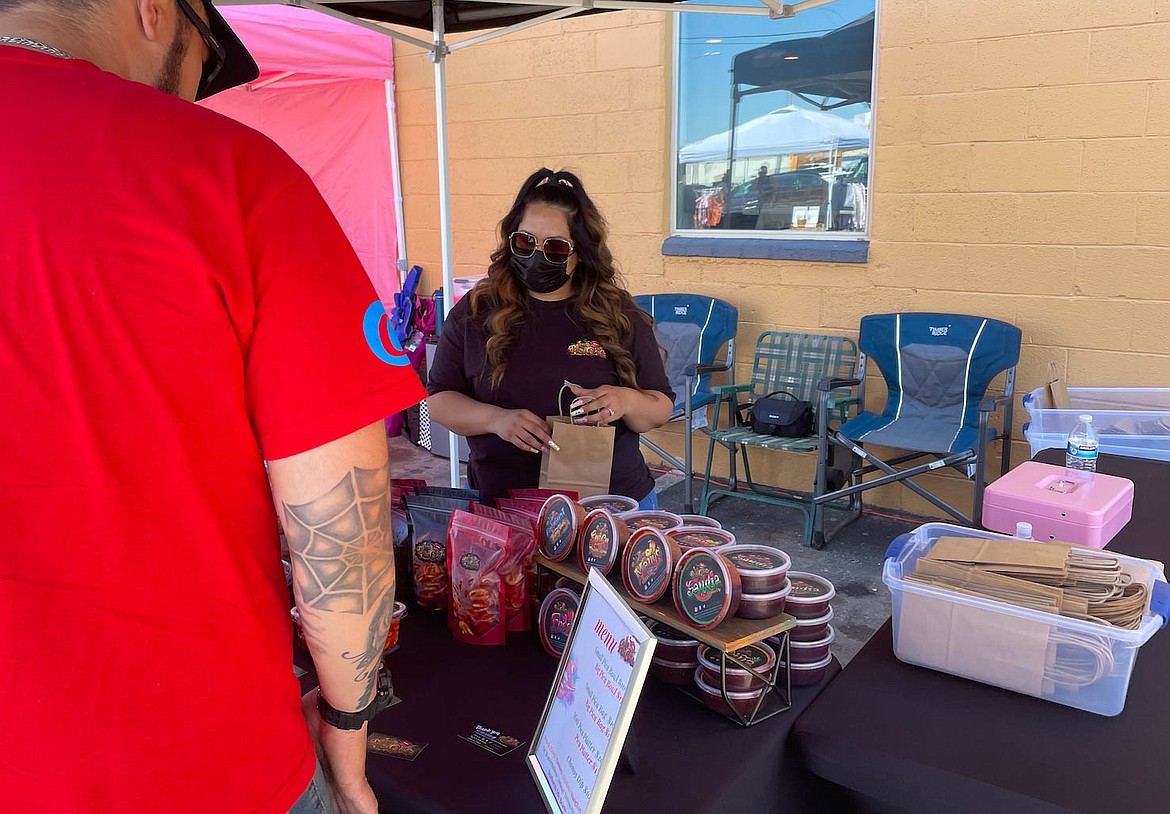 Tania Cueves of Andaluz sells salsa at the She Se Puede Pop Up on Sunday.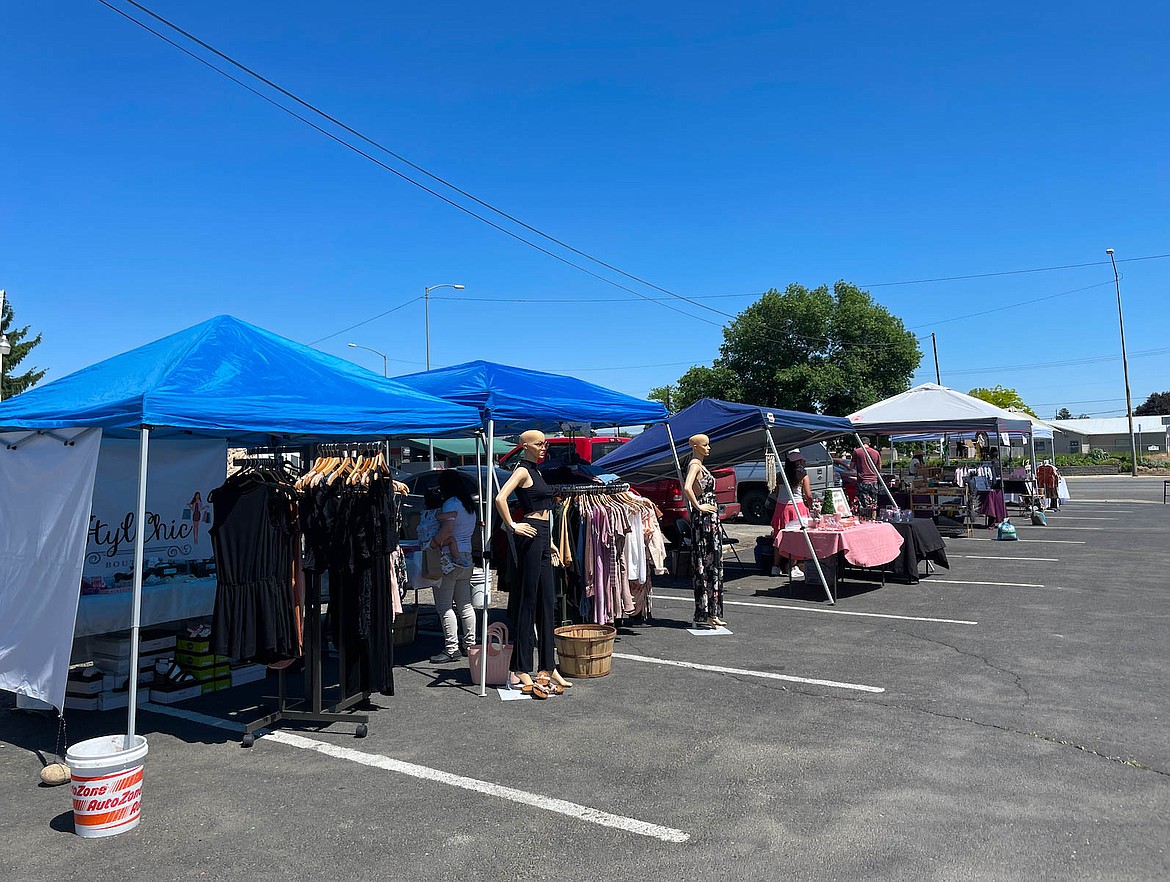 12 vendors of women-owned small businesses line the Andaluz parking lot in Quincy for the She Se Puede Pop Up Saturday and Sunday.
Previous
Next
by
SAM FLETCHER
Staff Writer
|
May 17, 2021 1:00 AM
Beneath a lively reggaeton beat and nearly 90 degrees of heat, 12 women-owned small businesses set up booths for the first-ever She Se Puede (She Can Do It) Pop Up market, Saturday and Sunday, at the Andaluz family Mexican restaurant at 915 Central Ave. S., in Quincy.
Arts, sweets, candles and clothes from vendors reigning out of Quincy, Wenatchee, Ephrata, Moses Lake and the Tri-Cities.
More than a market, said Tania Cueves of Andaluz, it's a movement.
La Pica Chica, a Quincy-based candy business, and Andaluz have been supporting each other for quite some time, said La Pica Chica owner Lydia Pearson. Because there haven't been many opportunities for such events she said she thought, why not throw one ourselves?
The vision was to create a community of small women-owned businesses who empower each other and spread that energy throughout the state, said Andaluz owner Blanca Acevedo.
When Cueves and Pearson reached out to the other businesses, they all responded with enthusiasm, Cueves said.
Across tables and tents, women sold clothing items, cosmetics, desserts, customized crafts, jewelry, candles, food, photography services and more.
There was even a balloon wall to take photos with. Throughout the day, Cueves and Pearson held social media giveaways as well.
Karen Vasquez designed shirts for everyone, an illustration of painter Frida Kahlo with flowers in her hair and "She Se Puede" across her eyes.
Vasquez's business, Shop Kay Girl Kay, makes shirts fitting all, from babies to adults, from designs she draws on her iPad, she said.
The weekend market was special, she said.
'We're all women, we're from different places. It's fun. We came together," she said. "It's colorful. It just stands out."
Their first event, they expected it to be calm, Cueves said. This was not the case.
Jojo's Macarons of Quincy sold out of its two-day supply the first day, Cueves said.
"We didn't have time to really sit down," Pearson said.
As the pop ups continue to grow, Vasquez is along for the ride, she said. She wants to be on the team permanently.
In addition to an annual Quincy event, the team wants to have pop up markets in Moses Lake, Wenatchee and elsewhere, Cueves said.
"Every single one of these women has contributed to making this event happen. It truly has been a team effort and I am so proud of all of them," Acevedo said. "These women come from all walks of life. Some are moms. Some work full-time while running their businesses. They have all taken time out of their busy schedules to make this pop up what it is."
Sam Fletcher can be reached via email at sfletcher@columbiabasinherald.com.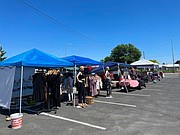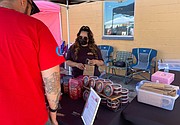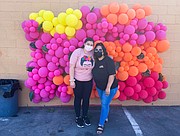 ---