REC Silicon hopes to restart production in Moses Lake in 2023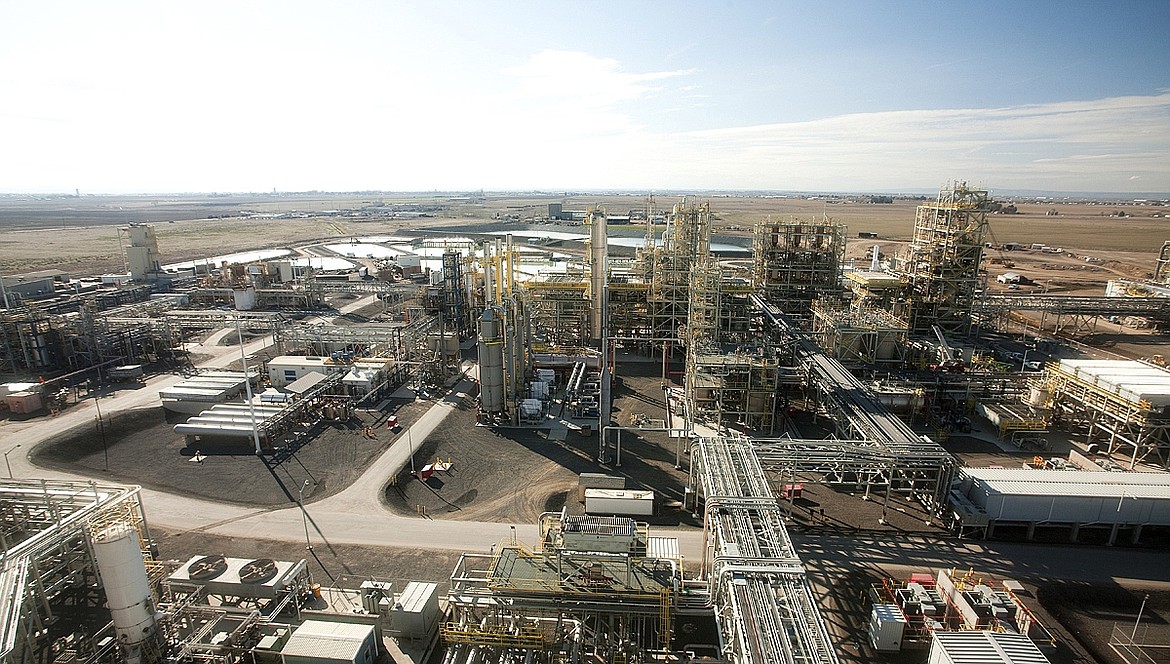 The REC Silicon plant in Moses Lake, which has been shuttered since 2019, could come to life again, company officials say.
File photo
by
CHARLES H. FEATHERSTONE
Staff Writer
|
May 14, 2021 1:00 AM
MOSES LAKE — REC Silicon believes it can restart its shuttered Moses Lake production facility sometime in 2023.
Speaking during an online presentation Tuesday outlining the company's earnings for the first quarter of 2021, CEO and President Tore Torvund said demand for solar-grade silicon is strong and alternative customers — such as battery makers and U.S.-based solar panel manufacturers — are beginning to emerge.
"We plan to restart Moses Lake in 2023," Torvund said. "We are confident we can put together a portfolio that will allow a restart in 2023."
The Moses Lake facility was shuttered in 2019 after a long-running tariff battle with China, which imposed a 57% duty on U.S.-made polysilicon in 2013 after the administration of President Barack Obama imposed a 30% tariff on Chinese-made solar panels.
This made it nearly impossible for REC to sell solar-grade polysilicon to Chinese solar panel makers, where more than 90% of the world's wafers and modules for solar panels are made.
Torvund said REC is pursuing a three-prong strategy of supply deals with battery makers as part of the coming change to silicon anode rechargeable batteries, encouraging the creation of a U.S.-based solar power manufacturing chain, and trying to get back into the China market as one of the world's lowest-cost producers of polysilicon.
While the first deals are slowly beginning to bear some fruit, Torvund said he was not optimistic about future trade with China.
"We could have made a decent amount of money today if we had access to the China market," Torvund said. "But there is nothing in the politics of the U.S. and China which point to a resolution of the trade dispute between the two countries."
To be able to reopen the plant, however, Torvund said REC would first need some financial guarantees, likely in the form of supply contracts. With $131 million in cash on hand, REC Chief Financial Officer James May said the company does have enough to restart production in two years.
"We have the cash to do that," May said.
Torvund said REC is working with Group14 Technologies, as the company gets set to build a production facility in Moses Lake, but does not have a contract to supply silane — the pure gaseous silicon needed to create silicon-carbon anodes for rechargeable batteries — to Group14 or anyone else right now.
"We are negotiating with several companies and there is strong interest, but there are no contracts signed," he said.
REC and Oregon-based solar panel start-up Violet Power also announced a supply deal last fall. However, the companies had a very public falling out in early April that resulted in both announcing the cancellation of the deal.
In fact, Torvund said REC projects domestic demand for silane at around 50,000 metric tons by 2030, with the total global market for silane at around 200,000 metric tons. (A metric ton is 1,000 kilograms, or 2,200 pounds.) The shuttered Moses Lake plant has a current silane production capacity of 25,000 metric tons, Torvund said.
In Thursday trading on the Oslobørs, Norway's stock exchange, shares in REC Silicon closed at 14.02 Norwegian kroner ($1.68), up 1.6% for the day. However, the value of the company's shares tumbled 13% after Tuesday's quarterly earnings briefing, and since the Feb. 12 high of 23 Norwegian kroner ($2.75) per share, the company's stock has lost roughly 39% of its value.
Charles H. Featherstone can be reached at cfeatherstone@columbiabasinherald.com.
---