'Project North': company looking at buying empty plant on Road N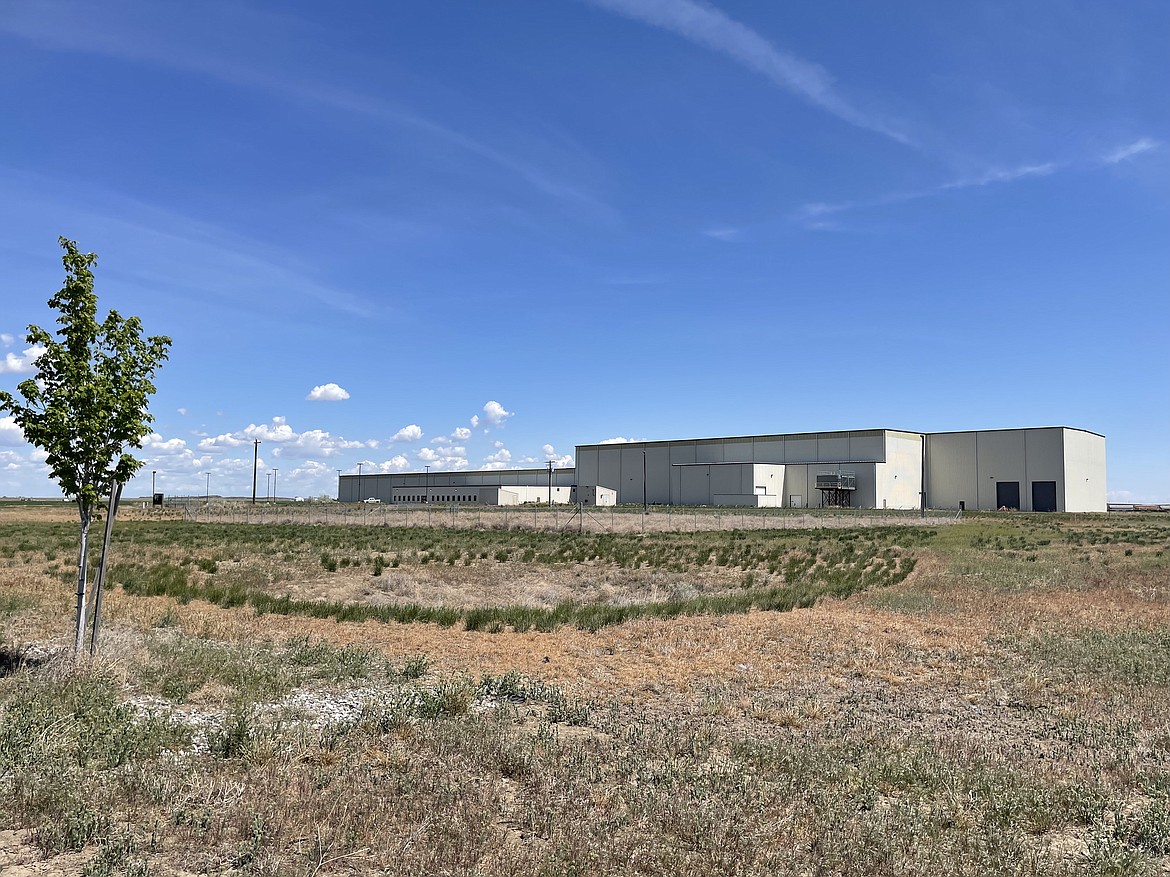 The former Xyleco production facility at 3741 Road N NE in Moses Lake has been for sale since December 2020.
Charles H. Featherstone/Columbia Basin Herald
by
CHARLES H. FEATHERSTONE
Staff Writer
|
May 11, 2021 1:00 AM
MOSES LAKE — A company is looking at buying the empty Xyleco production facility on Road N Northeast, which could bring as many as 300 new jobs to the region.
Speaking at an online meeting of the Port of Moses Lake Commission on Monday, Richard Hanover, the director of business development for the port, said the company, which was not named, but was referred to as "Project North," is considering the facility at 3741 Road N NE — across from the REC Silicon plant — and is looking at spending between $100 million and $180 million to start running.
Hanover also did not say what the company makes, but noted the company would need to bring "product from overseas," as well as around 50 trainers to teach a workforce of 200-300 employees.
Don Kersey, executive director of the Port of Moses Lake, said the port would not give any more details about the project "at this time."
Wakefield, Massachusetts-based Xyleco bought the 613,000-square-foot facility in 2015 for $28 million to test the commercial viability of its process to create ethanol from cellulose rather than sugar, which was featured in a "60 Minutes" segment in early 2019. According to the ReMax Commercial Real Estate website, the facility and the roughly 163 acres it sits on was put up for sale in December 2020, where it is listed at $37 million and is still for sale.
According to data available at the Grant County Assessor's website, the facility and land has a current assessed value of $56 million.
While Xyleco's website is still active, it has not been updated in some months. Former Secretary of State George Schultz, who died in early February, is still listed as a member of the board of directors, and the company's Twitter feed and Facebook page were last updated in May 2019.
However, according to data gathered by the open reporting site ProPublica, Xyleco received a $781,755 loan under the Paycheck Protection Program in April 2020. A call to the company's headquarters went to voicemail.
Recent Headlines
---