Inslee: No new COVID-19 restrictions in Washington for now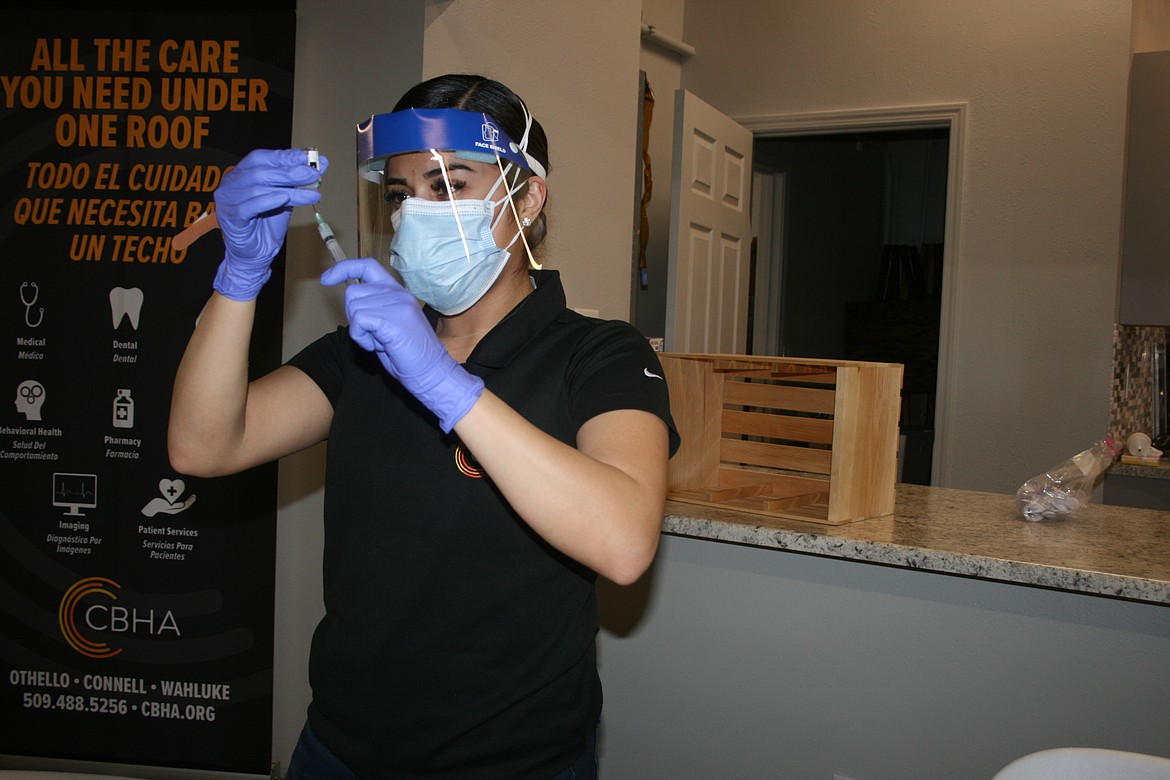 Thalia Ramos, medical assistant for Columbia Basin Health Association, prepares a dose of COVID-19 vaccine during a vaccination clinic in Royal City Feb. 3.
Cheryl Schweizer/Columbia Basin Herald
by
Associated Press
|
May 4, 2021 11:27 AM
OLYMPIA (AP) — Washington Gov. Jay Inslee on Tuesday said all of the state's counties will remain in their current phase of the state's reopening plan, because new COVID-19 cases are leveling off after a recent spike.
The governor, a Democrat, said there will be a two-week pause as the state continues to evaluate coronavirus activity in the state.
The surprise announcement came as several more counties were expected to roll back to Phase 2 of the plan, including Grant County. Phase 2 includes reduced capacity for indoor dining and gyms, based on case counts and hospitalizations. But Inslee said the most recent weekend data from the state Department of Health shows coronavirus activity reaching a plateau in the state.
Inslee's announcement on the two-week pause comes a day after he released new guidance for spectator events that allows more people at indoor and outdoor events and indoor religious services if there are designated COVID-19 vaccination sections.
Recent Headlines
---