Helping families: Moses Lake Rhea Lana's consignment event a success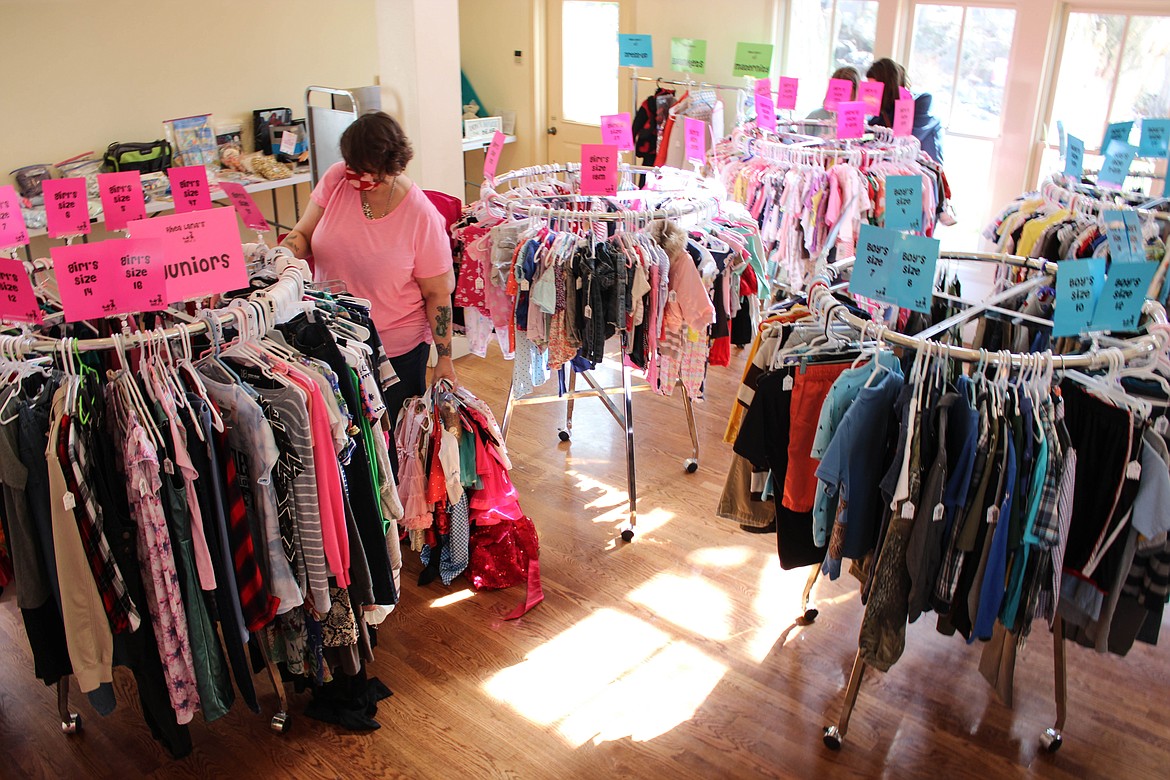 Foster parent Carol Johns shops at the spring Rhea Lana's event in Moses Lake.
Sam Fletcher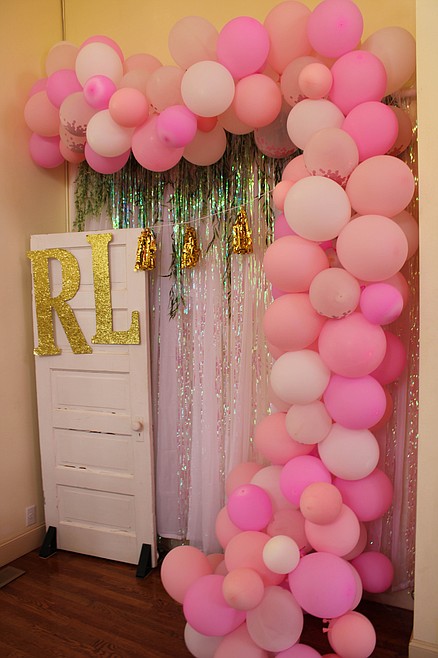 Jameson Event Center in Moses Lake was all decked out for the Rhea Lana's consignment event on Sunday.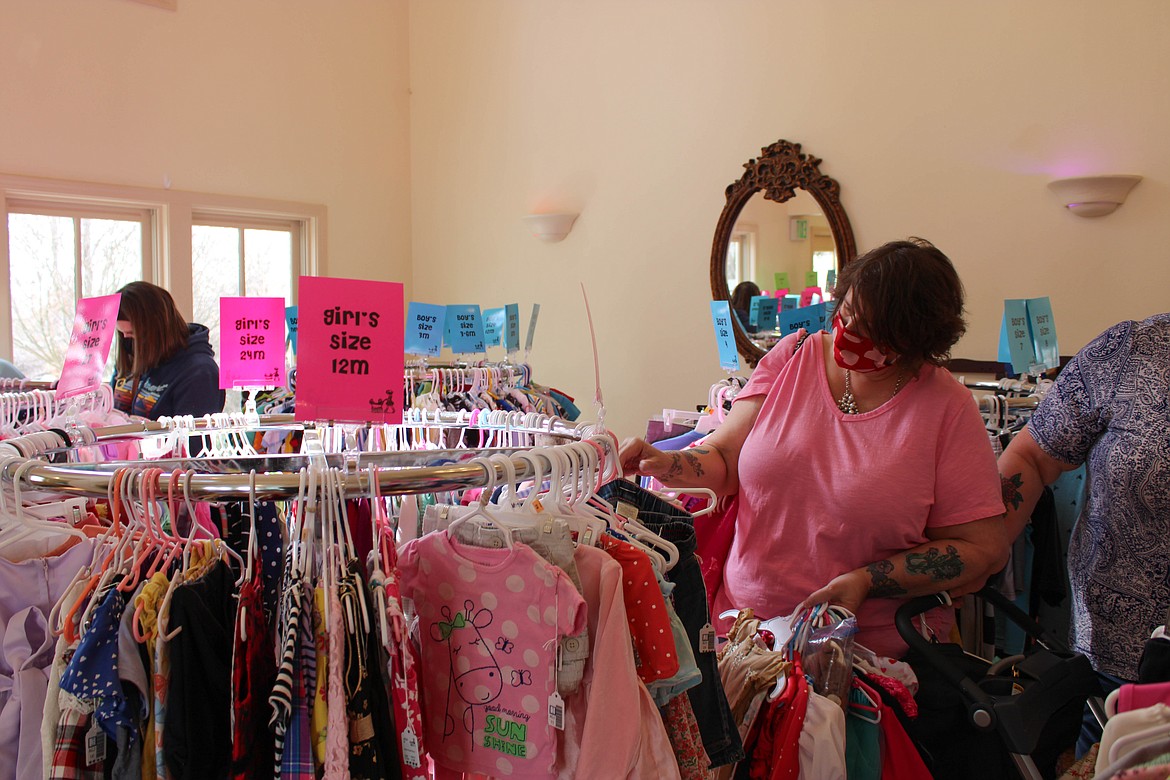 Foster parent Carol Johns shops at the Rhea Lana's consignment event at 605 E. Nelson Road in Moses Lake on Sunday.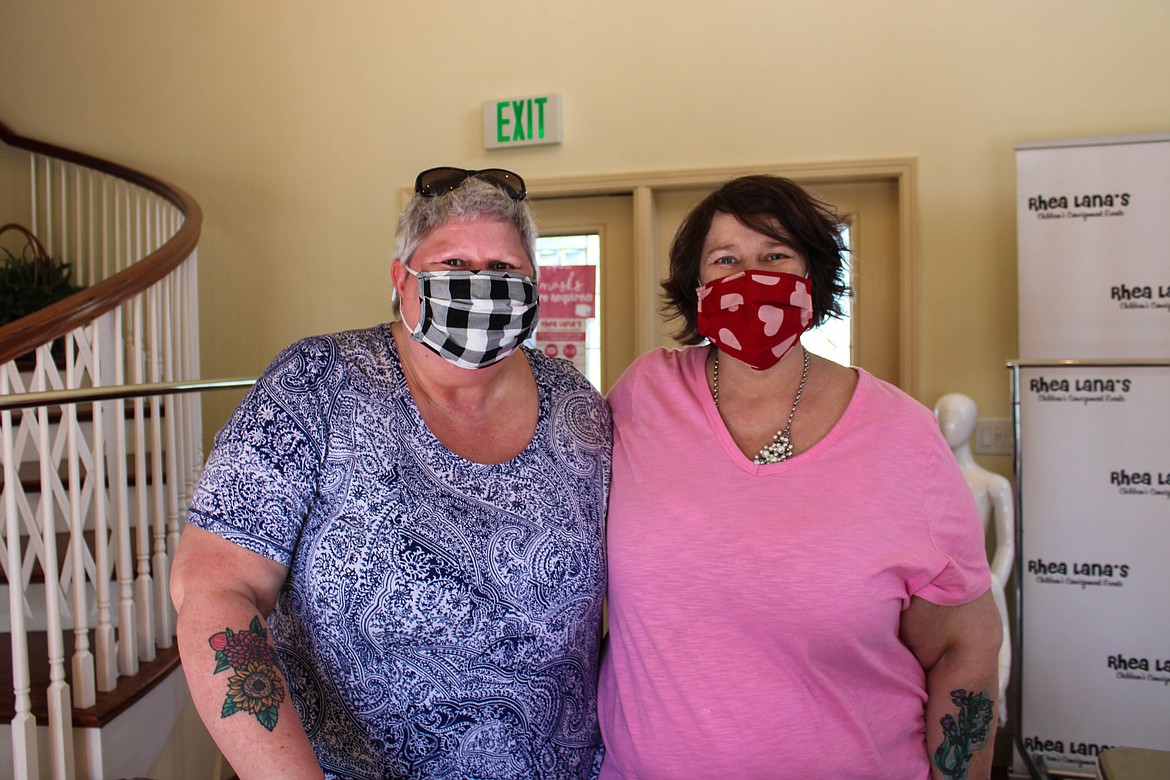 Foster parents Cindi Jackson (left) and Carol Johns shop at the Rhea Lana's consignment event.
Previous
Next
by
SAM FLETCHER
Staff Writer
|
March 31, 2021 1:00 AM
MOSES LAKE — With more than 10,000 books, toys, school supplies, games, clothing items and more left over Sunday for foster families in need, at least 100 consignors, and nearly 800 families shopping, last week's Rhea Lana's of Moses Lake's consignment event was its biggest ever.
For comparison, about 5,000 items were left over last year from the sale at Jamison's Event Center, 605 E. Nelson Road, organizers said.
Rhea Lana, the company's namesake, started the first consignment event with her friends out of her home in Conway, Arkansas, in 1997. Now, there are more than 100 across the U.S., including three in Washington.
The events typically have hundreds of families selling thousands of gently used, high-quality children's clothes, shoes, toys, books, DVDs, baby equipment, gently used maternity clothes, and more at affordable prices, according to its website. Its events are free and open to the public, usually one week per year.
However, Moses Lake has been holding these events in the spring and fall for a decade, said Kaila Didtel, co-owner of the Rhea Lana's of Moses Lake and Wenatchee.
This year's success was due to a few factors, Didtel said. Moms have been locked down, so they had more time to rummage through their closets, and inventory is low in retailers across the board.
The pandemic has also increased families' appreciation, Didtel said.
"Everyone just seems incredibly grateful that we still have the option to shop gently used clothing and save their families hundreds of dollars or earn for their family extra income during a time that it's a little crazy financially," she said.
Since the very start, on the final day of the sale all of the remaining items are given to foster families.
"It's a huge part of our event, because it's a way for us to serve our community, and we love that," Didtel said. "For most of us it's the highlight of the event."
Carol Johns and Cindi Jackson became foster parents just more than a year ago to help give back to the community, Jackson said. It had been a lifelong dream of theirs.
Jackson is a teacher at Midway Elementary School, she said. Johns, a retired teacher, stays at home with the kids. Neither had anticipated how strong the need was in Moses Lake.
They currently take care of a 1-year-old, a 2-year-old and a 6-year-old, Jackson said, but since they started they've had more than 20 kids stay in their home.
Rhea Lana's of Moses Lake is important, Jackson said. Often, child care expenses are much greater than people realize, especially when fostering.
"If it's an emergency placement, (kids) just come with whatever they have on their backs," she said. "We always try to have clothes in all sizes because you never know who's going to show up on your doorstep in the middle of the night."
But the need of foster homes is strong in Moses Lake and it's worth the effort, Jackson said.
"A lot of people think it would be really hard, but most of the kids are just regular kids," she said. "They just need a safe place to land."
For Didtel, it's all about helping local families, she said.
"We love our Moses Lake mamas," she said. "We're super thankful for all of our moms that not only consign, but shop; so it's an awesome event and we feel privileged to get to do it."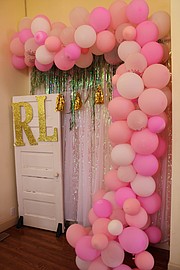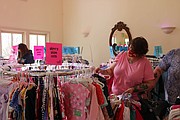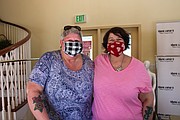 ---