Kenneth 'Ken' Samuel Falconer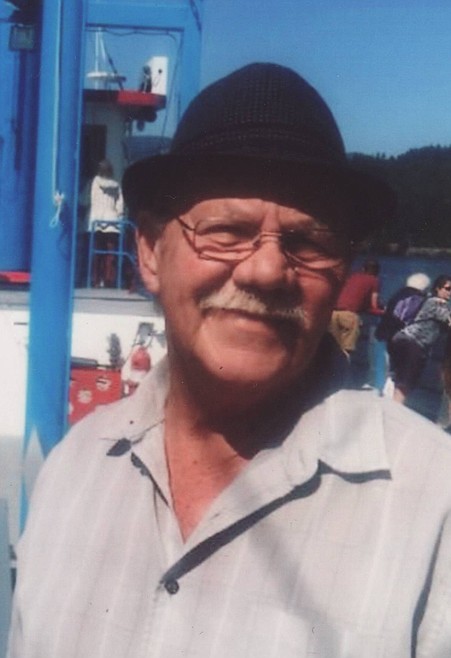 December 22, 1952 – March 17, 2021
Kenneth "Ken" Samuel Falconer, 68, has passed away after a hard-fought battle with cancer.
Ken was born to Gordon and Fern Falconer on Dec. 22, 1952, in Prosser, Washington, passing in his home in Moses Lake, Washington, on March 17, 2021.
Ken married the love of his life Mary Gray on Feb. 2, 1973, and remained happily married for 48 years.
Ken was an avid fan of the Seahawks and Mariners. Loving the outdoors, Ken loved going fishing and hunting with his Uncle Gill, his father-in-law Vern and his nephews. Ken was also a big fan of gambling and going to the casino.
Ken finished up several jobs over his lifetime. Beginning work at Carnation in raw receiving, Ken would work several jobs before opening his pride and joy New Releases in 1984. These jobs included working for Lad Irrigation and Montgomery Ward, and even selling used cars in between these two jobs. After New Releases closed in 1999, Ken would go on to sell appliances at Home Depot, work at Lowes and even sell real estate. Ken finally retired in January 2021 at the age of 68.
Ken is survived in legacy by his wonderful wife Mary Falconer; daughters Chantel and Paul Smith and Jeremy and Jennifer Hernandez; grandchildren Ryan, Jaylynn, Tony, Violet and JJ; siblings Karen and Bob Hemple, Cindy and James Goble, Darlene and Forrest Stansbury, Linda and Mike Mabe, Susan Junke and Teresia and Slade Caldwell. Ken is also survived by his loving nieces and nephews Austin Caldwell, Dustin and Mackinsey Caldwell, Jimmy "Jimbob" and Brook Hemple, Michael "Mike" and Theresa Goble, Amy and Felix Rosas, Brad and Heather Falconer, Justin Falconer and Jessica and Harley Llamas. Ken is survived by numerous great-nieces, great-nephews and in-laws as well.
Ken was preceded in death by his parents Gordon and Fern Falconer, uncle Gill Falconer and father-in-law Vern Gray.
A memorial service will be held on June 5 at noon. It will be a barbecue get together, children welcome. You can go online to Scharbach's Columbia Funeral Chapel, Kenneth Samuel Falconer.
---