Lars Johnson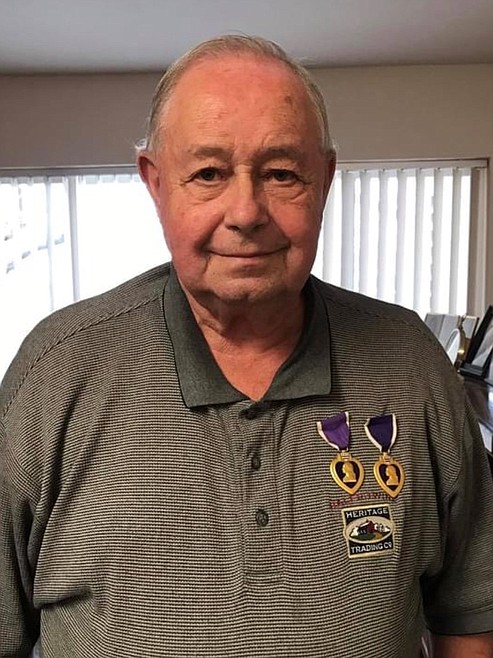 November 23, 1943 – March 13, 2021
"I have never met a stranger." Lars Val Johnson enjoyed talking to people. Who you were, where you are from, what you were doing and where you were going – "See, now we are not strangers!"
Lars Val Johnson was called back to Jesus on Saturday, March 13, 2021, at Walla Walla, Washington.
Lars was born in Idaho Falls on Nov. 23, 1943, to Neda Elda Murri-Johnson and Elmer B. Johnson. They lived in the small town of Driggs, Idaho. At the age of 13 Lars went to work for a service station owner, cleaning windows and fueling vehicles. He learned to change oil and do mechanical work while he was there. In 1964 Lars joined the Army National Guard where he was sent to Vietnam. Lars was a big DC cat operator where he made roads for trucks and runways for the airplanes. While in Vietnam he was blown up twice, earning two Purple Hearts for his bravery and service. Lars was honorably discharged from service on June 28, 1970, when he had served his term.
Lars settled in Moses Lake, Washington, where he married Barbara Poff Johnson and adopted Stephan Johnson, Carol Johnson Blauert and Mischelle Johnson Olson who have survived him.
Lars worked for Cenex in Moses Lake where he was the assistant manager until they closed the store. He finished out his time until he retired at the seed plant in Moses Lake. He enjoyed the people and selling products to the community. He supported the livestock kids through the store in 4-H and FFA. He was always happy putting on a big event to bring people into the store. He was proud of where he was and where he worked.
Lars had a green thumb. He could grow anything anywhere. His yard was always plush and green. He loved to share what he did to make it that way with anyone that wanted the information.
Wood working was a passion! He would spend hours out in the shop refinishing a piece of furniture or making something he thought would look good in the house. He would tinker on little woodsy items from reindeer, planters and crows to flower pot ornaments for his wife.
Lars loved to travel. He would map out trips to Idaho to see his mom (Grandma Neda made the best witches' brew) and see the foot of the Grand Teton peaks or to California to see Barb's parents and see the Mystery Spot, Knott's Berry Farm and old western towns. He would drive all night sometimes and we would sleep in the back and then just be there when we woke up. His favorite would be the camping trips all over Washington and Idaho: Ice Harbor, Sun Lakes, Laurence's, Tucannon, the mountains in Idaho and many other places and lakes. Everyone chipped in when camping and setting up. We're going to miss the campfires, gathering wood for our stay, checking out the lake for fishing and swimming, being together, playing games and talking.
You have arrived, Lars – sunrises and sunsets with no limits.
We love you, Daddy!
There was a drive up/drive-by at Cascade Valley Park from 10 to 11 a.m. on Friday, March 26. In lieu of flowers we ask for donations to Walla Walla Veterans Home Resident Welfare and Betterment Account, 92 Wainwright Drive, Walla Walla, WA, 99632. They help with activities and items needed for the houses to help with their mental and physical health.
---