Growing a neighborhood: Hayden Homes in second phase of Sagecrest development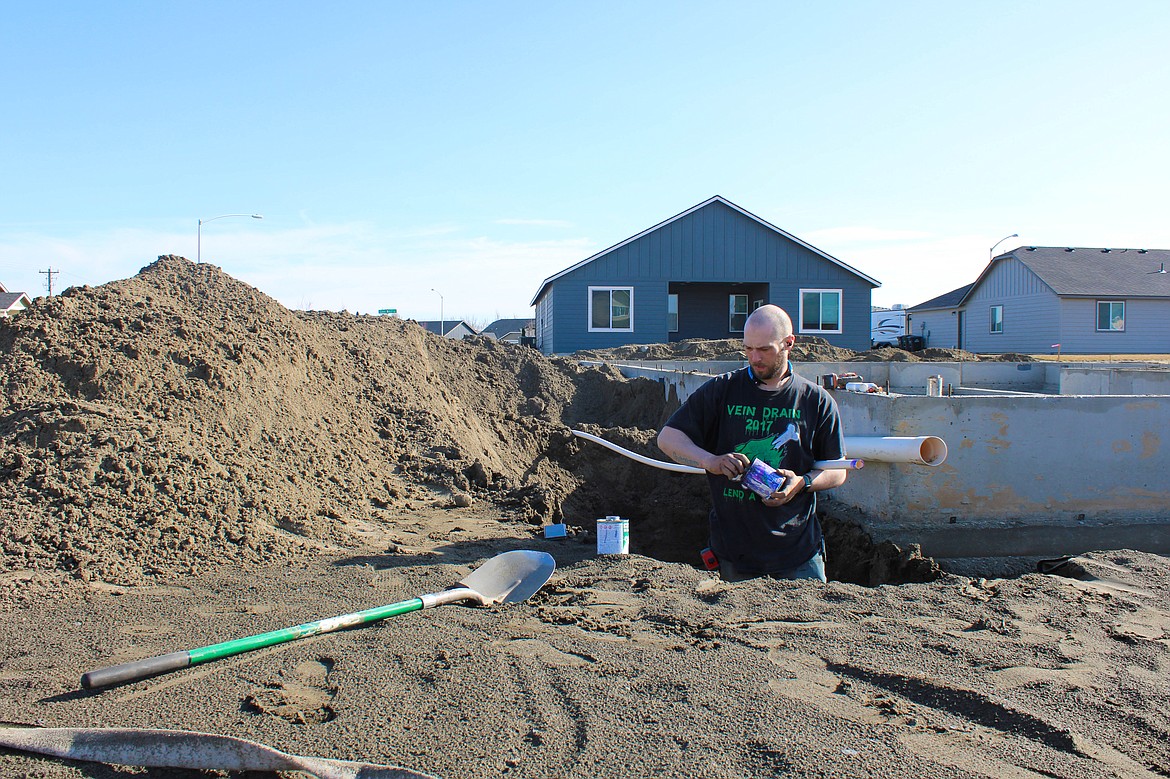 Roger Skjelstad of Pour Boys Concrete installs the new water line near North Hooper Drive in Moses Lake.
Sam Fletcher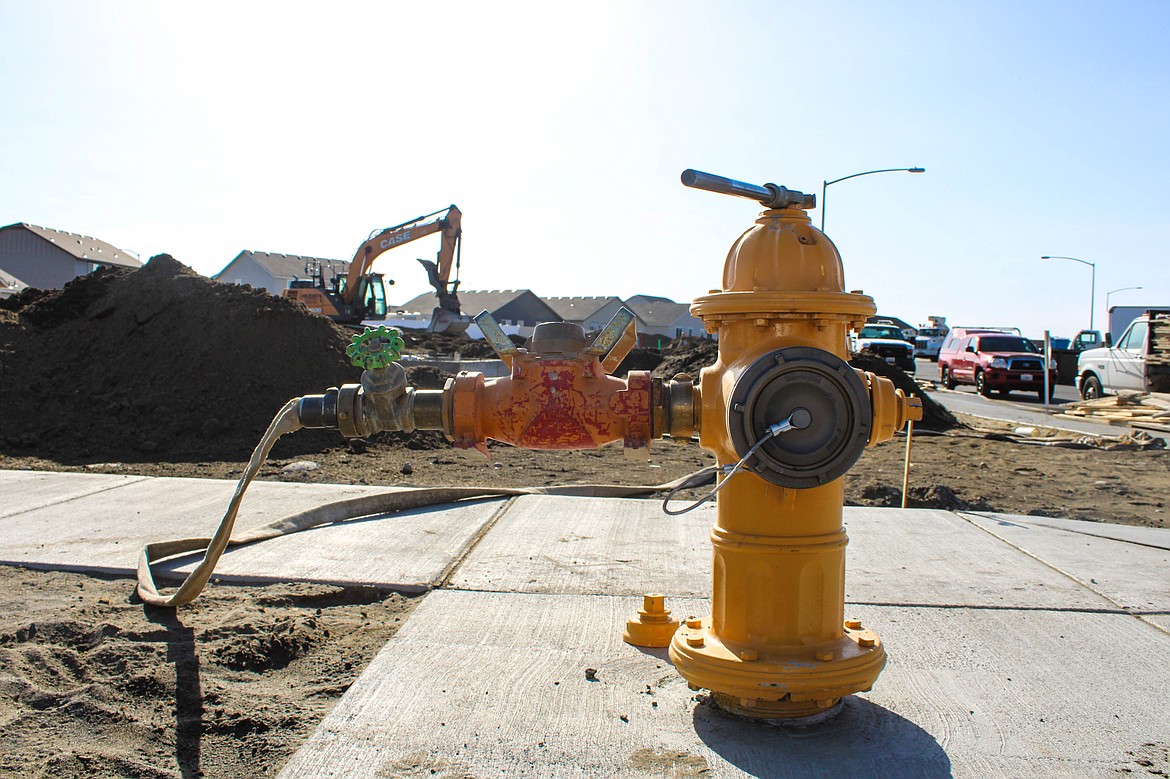 Hayden Homes works to install the waterline on West Heaverlo Drive in Moses Lake.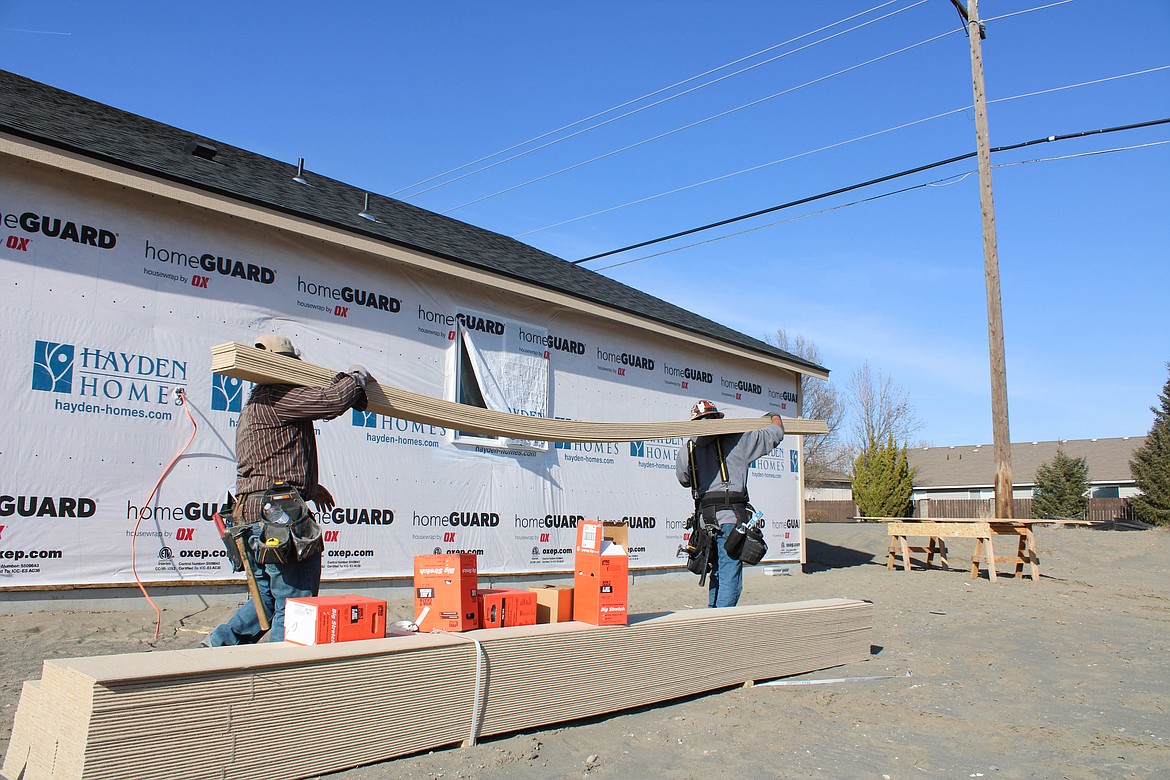 Tabo Miranda, left, and Gustavo Silva haul siding around 713 N. Hooper Drive, Moses Lake.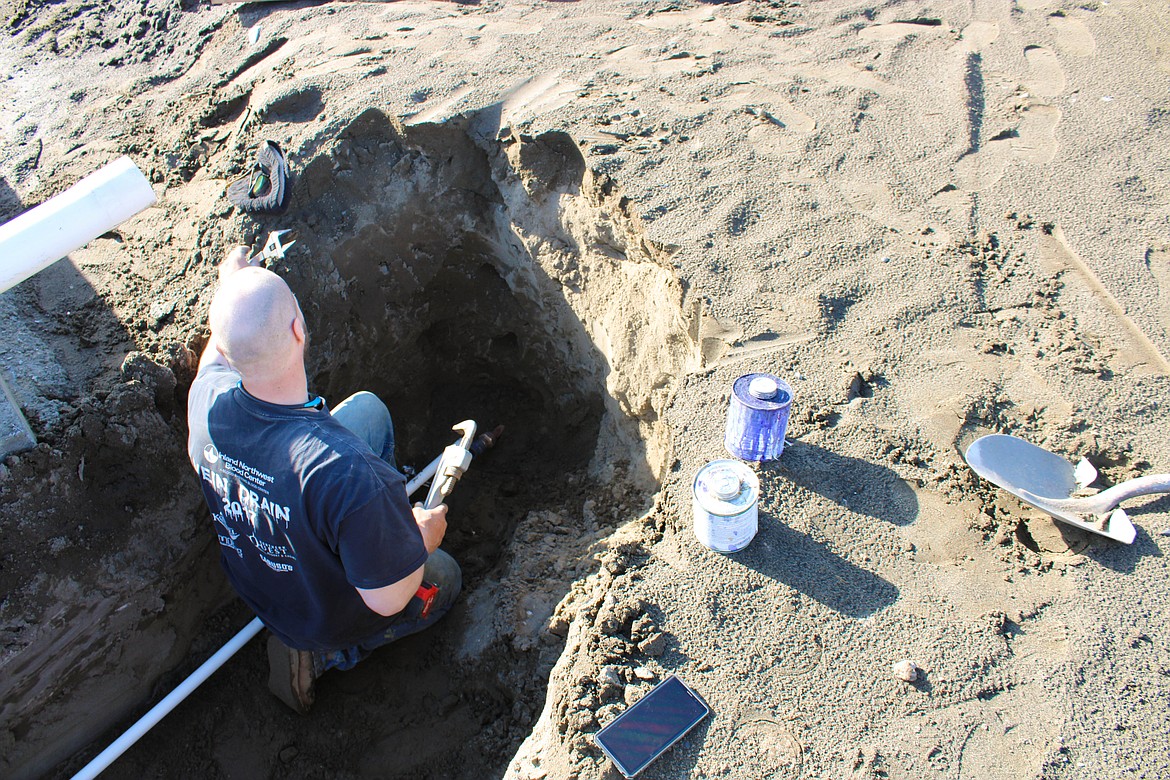 Roger Skjelstad of Pour Boys Concrete installs the new water line near North Hooper Drive in Moses Lake.
Previous
Next
by
SAM FLETCHER
Staff Writer
|
March 27, 2021 1:00 AM
Hayden Homes has been building in Moses Lake for more than 30 years and feels very much a part of the community, said Rees Wasney, Hayden Homes regional manager. The company's most recent homes are in the Sagecrest development along Cove West Drive, near Blue Heron Park and the lake.
"I think it's a super location," Wasney said. "It's right by a nice park and lake, and I think families will enjoy it."
The 95-lot subdivision is in Phase 2, Wasney said. Phase 1 began in February 2020 and lasted seven months.
As part of the platting process, Hayden Homes is required to install improvements with each phase of development meeting the city of Moses Lake's current standards. In the initial 2019 agreement, the city requested upsizing the sewer lines and replacing water lines, said City Manager Allison Williams. Since the city's schedule ran behind Hayden Homes' schedule, a new agreement states Hayden Homes will make necessary improvements and the city will reimburse the company.
The city council's recent approval for Hayden Homes to move forward with the water and sewer line upgrades and be reimbursed is a normal challenge the company faces on all sorts of projects, Wasney said. In all, it's been a really smooth process and the staff has enjoyed working with the city.
Wasney said Phase 3, the final 19-home chunk of the development, will start construction this summer.
Hayden-homes.com lists 12 home options, including one or two stories, three to five bedrooms, two to two and a half bathrooms, and ranging in price from $248,990 to $383,781.
A lot of thought went into the options, Wasney said. True community integration means analyzing median incomes and catering to first-time homeowners.
It also means charitable giving.
"It's more than just building homes to us," said Wasney. "We have a saying around here that 'we exist to give as we go,' so, together we build a strong community and lead fulfilled lives, and we try to do our very best in all there is that we build across Washington, Oregon and Idaho for that matter. It's a company thing."
Hayden Homes was founded in 1989 in Redmond, Oregon, by Robert and Virginia Watson, said Gina Donangelo, marketing manager for the Washington area. The company quickly started expanding across Oregon, Washington and Idaho.
Hayden Watson, son of Robert and Virginia and the Hayden Homes namesake, also started First Story, a nonprofit organization that donates to local causes where subdivisions sprout and created a loan program to build homes for low-income families.
Affordable housing is becoming tougher and tougher, now that building material costs are at all-time highs, Wasney said. The hope is that this new neighborhood will ameliorate some of that tension and be a great addition to the greater Moses Lake community.
"It's part of our DNA really to give back to the communities that we're a part of and that we get the opportunity and the pleasure to build in," he said.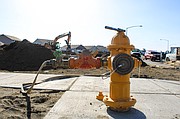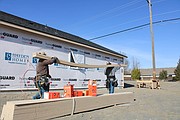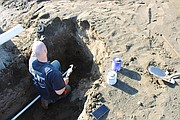 ---