Rev. Klockers: Making a joyful noise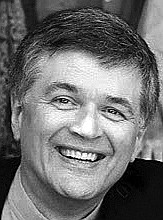 by
Rev. WALTER KLOCKERS
|
March 26, 2021 1:00 AM
Psalm 100, from the New Revised Standard Version of the Bible, says: "Make a joyful noise to the Lord, all the earth. Worship the Lord with gladness; come into his presence with singing. Know that the Lord is God. It is he that made us, and we are his; we are his people, and the sheep of his pasture. Enter his gates with thanksgiving, and his courts with praise. Give thanks to him, bless his name. For the Lord is good; his steadfast love endures forever, and his faithfulness to all generations."
We lived in Texas for 16 years. I served a number of parishes in the Lone Star State before returning home to Washington.
After making the move and settling into the parsonage, we finally got to sleep in our own bed again. That morning we awoke to noises that we hadn't heard in quite a while.
Morning songbirds were calling and chirping away. Their unique sounds were a sign that we were home. The experience provided comforting familiarity.
Today I heard a noise that I hadn't experienced in a while. It was that of a lawnmower. To me, after a long winter, it is a reminder that things are beginning to grow outside again. I like that sound as long as it isn't at a time when I have my head against a pillow.
Soon I will be walleye fishing. I often do so from shore. One noise I associate with this activity is that produced by a fishing rod as it is whipped forward to make a cast. For me, there's just something special about that when it is dark and there is less to see. Those conditions really make the sound stand out. I find it familiar and strangely comforting in the midst of darkness.
I love Psalm 100. It is so upbeat. It serves as a reminder that I should make joyful noises in thanksgiving to God. One obvious place where this would occur is within a worship service, but I do not wish to restrict this act of praise.
We can also make a joyful noise through loving words of encouragement. This can be given as an act of praise for all that God has done and readily given to those around us.
So, go! Make a joyful noise, and may it truly be sweet music for the ear to hear.
Walter is pastor of Immanuel Lutheran Church in Moses Lake and has served as parish pastor for more than 30 years.
Recent Headlines
---