Love's Travel Stop submits building plan to city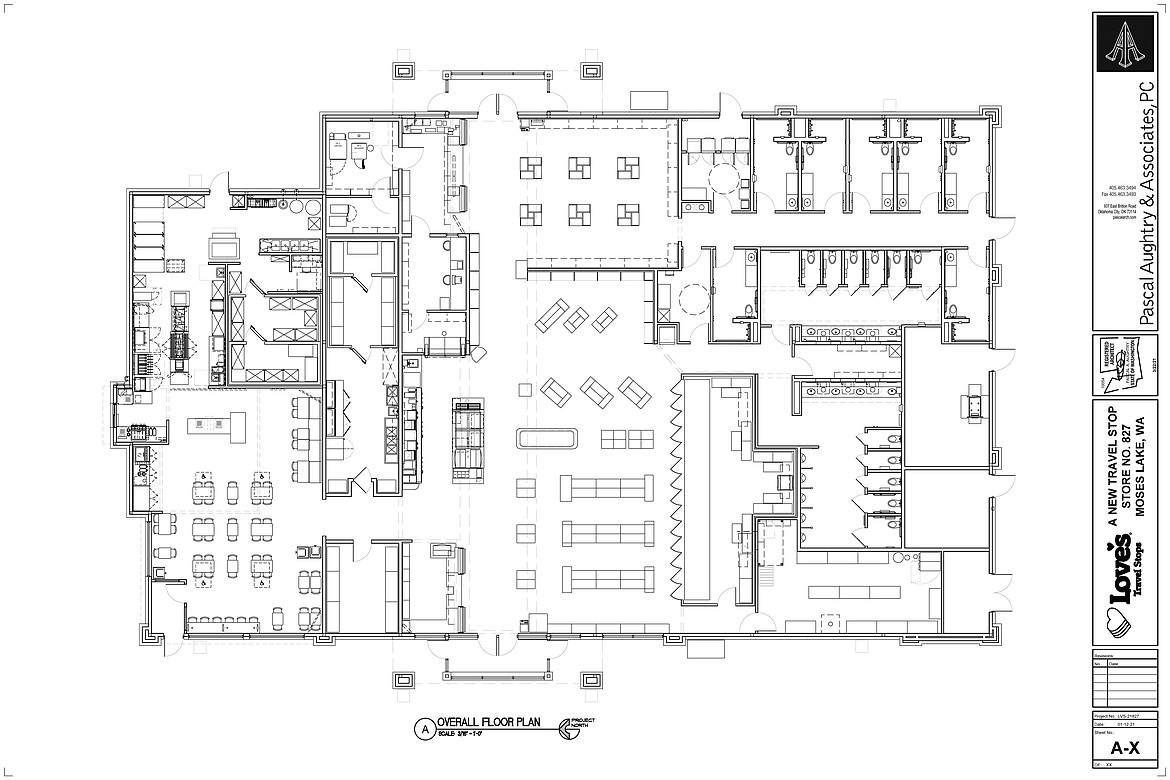 by
CHERYL SCHWEIZER
Staff Writer
|
March 26, 2021 1:00 AM
MOSES LAKE — The preliminary floor plan for the new Love's Travel Stop in Moses Lake is under review by the city's building department, but likely won't change too much.
No construction date has been announced.
"We're still in the review process of their plans," said Lee Creiglow, the city's plans examiner.
City officials have sent comments on the proposed design to the company architects, and a revised set of plans may be coming as early as next week, Crieglow said. The proposed revisions should have a minimal impact on the floor plan, he said.
The facility will be located just off Interstate 90 at Pritchard Road, at milepost 174. The 14.6-acre development will include a convenience store, a parking lot and fuel pumps for trucks and separate gas pumps for cars. The convenience store separates the two.
The 11,542-square-foot building, called Love's Country Store, will have an open central section, with a separate Taco John's restaurant on the Idaho Road side. Taco John's also will have a separate entrance.
The building will have two main entrances, one facing Idaho Road and gas pumps for cars, the other facing the parking lot and fuel pumps for trucks.
Shower and laundry facilities will be available on the side facing the truck parking lot. The open central section will have shelves and coolers for snacks and beverages.
The bathrooms will fill up most of the building's east section. The remaining sections are storage spaces.
Westbound traffic will access the facility at Hansen Road, and eastbound traffic from the exit at milepost 174. Westbound traffic will return to the freeway via Hansen Road, while eastbound traffic will use Pritchard Road, which will be revised from a two-way street to one way, going east.
Laguna Drive, which is east of the Love's property, will be turned into a one-way street going south.
The announcement of the development generated concerns from some residents, especially about the possible impacts on traffic on Hansen Road and Pritchard Road.
Hansen Road is the easiest access to the rest of Moses Lake for residents of Mae Valley, and Pritchard Road is the easiest access for people living in the development south of I-90. Mae Valley has experienced a surge in home construction during the last year.
City officials, looking at growth in Mae Valley and the traffic from the new truck stop, have commissioned a traffic study to recommend changes to ease congestion. The study is expected to be finished in June.
Recent Headlines
---