Graciela 'Gracie' Alvarado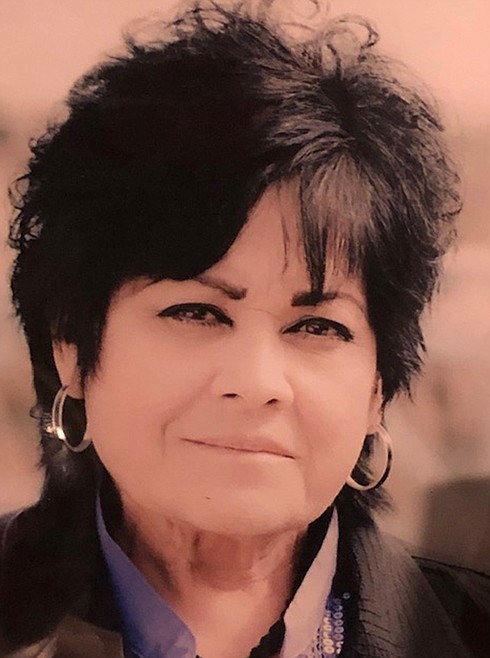 As the sun rose on the morning of March 13, 2021, Graciela "Gracie" Alvarado completed one of the many enduring chapters of her beautiful life. She was surrounded by her dearest family and friends.
She courageously battled cancer with God standing by her side and her faith remained strong as always. Her faith was a love she could express while she attended Mass at Our Lady of Fatima with her brother and sisters-in-law each Sunday morning. Gracie took pride in her gardens, making large dinners with plenty of tortillas and baking sweets. Full of adventure, her life consisted of driving "Big Red," her favorite popular van, where she would take trips to Quest or Coulee City in the arms of her posse or number one passenger Porfirio Alvarado Jr. She met Porfirio ("Pete") while attending school in Moses Lake. Shortly after, they eloped and married at a young age. Their family of four children Gabriel, Rosendo, Ernie and Belinda began to grow. They loved camping, fishing, sport events and spending holidays with extended family.
Gracie was a creative individual whose heart had space for all kinds. She never backed away from offering help to anyone who was in need. Her years of work with social services proved her desire and care for others, as did how she treated family and friends. Most importantly, Gracie's deepest love was her grandchildren. She will be greatly missed by all.
The Alvarado family would like to extend their gratitude and thanks to all who supported Gracie and the family through this time of need. All your prayers were felt and appreciated. God bless you all.
Services were held Friday, March 19.
---