Commentary: Agriculture labor program addresses illegal immigration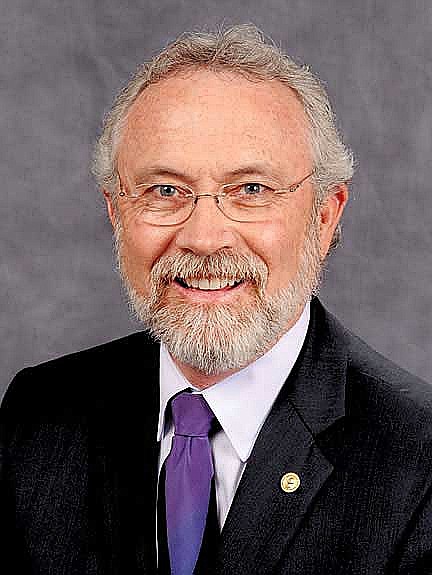 by
Congressman Dan Newhouse
|
March 18, 2021 1:00 AM
In the first two and a half months of 2021, illegal immigration has reached a crisis point. There have been more than 200,000 illegal border crossings, with as many as 5,000 illegal crossing encounters in one day. In order to maintain the rule of law and keep criminals out of our country, we must continue working to enhance our border security.
One way to do this is to take away opportunities to work illegally in the United States. Congress can do so by creating a viable agriculture labor program that allows workers to come into our country, work legally, and return home.
To do so, I introduced bipartisan legislation that creates an employment- and merit-based program to ensure that not only are agriculture workers in the United States legally, but that they remain law-abiding and continue to contribute to our farms, ranches, local communities and economies. It also streamlines our existing H-2A program to give growers who utilize the temporary guestworker program more flexibility and to allow access for year-round sectors like dairy, and it phases in the mandatory use of E-Verify to ensure workers maintain a legal work status.
This need for a reliable workforce is something farmers and ranchers throughout Central Washington have known for decades, and the dire situation was only worsened by the global pandemic. Our region is known around the world for producing high-quality specialty crops – many of which are extremely labor-intensive to grow and harvest. As much as employers would prefer to hire Americans to work in their fields, there just simply isn't enough interest from domestic workers to get these jobs done.
This puts our farmers in a tough spot. Many of them rely on the burdensome, outdated and bureaucratic H-2A guestworker program to secure enough labor to get their crops to market, and others employ experienced agriculture employees, many of whom have been working in fields for decades. All of these workers present documentation, but farmers are not equipped with the ability to determine if this paperwork is current or authentic.
This is unacceptable. Washington's agriculture industry is valued at more than $10 billion. It simply doesn't make sense that such a huge sector of our economy would rely on a workforce that may or may not be in the United States legally.
For decades, Congress has attempted to pass comprehensive immigration reform packages. We have not been successful. That is why I, along with my colleagues on both sides of the aisle, worked with agriculture groups, farmers, labor organizations and farmworkers to negotiate a bipartisan, targeted solution for our nation's agriculture sector. This week, this solution – the Farm Workforce Modernization Act – will come to the House floor for a vote.
The COVID-19 pandemic taught the United States just how fragile our food supply chain can be. Farmers and farmworkers are the often-unseen driving force that keeps food on our tables and on shelves at grocery stores. I reintroduced this legislation to effectively address our agriculture industry's labor crisis and provide much-needed stability for farmers, ranchers and farmworkers across the country.
We absolutely must enhance our border security, and I continue to work in Congress to do just that. But we also must reform our broken immigration laws and ensure that those who wish to pursue a legal pathway or come to our country to work are able to do so.
We want to give these agriculture workers, many of whom have worked on farms and lived in the shadows for years, the chance to get right with the law while, at the same time, making sure we have an efficient system for both farmers and farmworkers to use to ensure a future legal workforce.
The Farm Workforce Modernization Act is the solution our agriculture industry deserves, and in 2019, it became the first agriculture labor reform bill to pass the House since 1986. Now, I am working with senators on both sides of the aisle to ensure we can make even more progress and send this legislation to the president's desk.
Rep. Dan Newhouse represents the 4th District in the U.S. House of Representatives.
---