Othello schools looking for bus drivers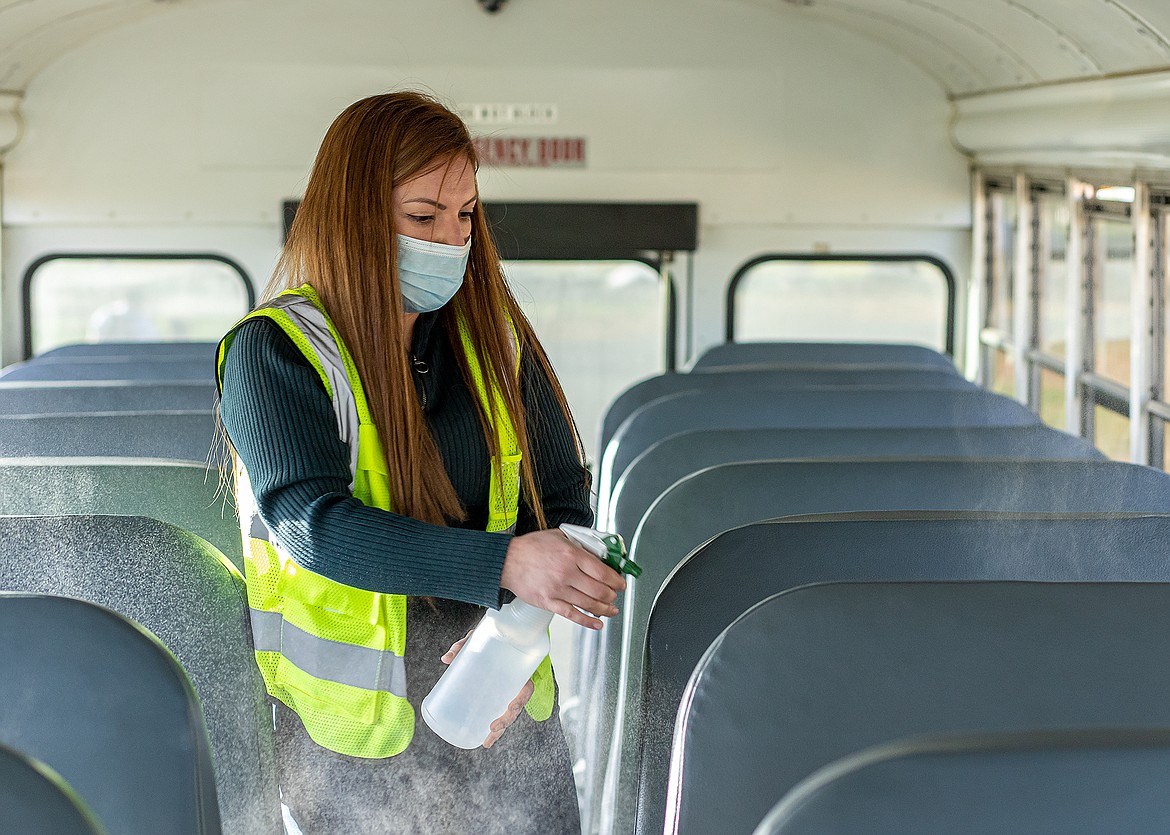 Othello School District employee Marilu Torres cleans a school bus. A shortage of drivers means district officials are looking for people interested in working as a bus driver.
Ed Petersen/courtesy photo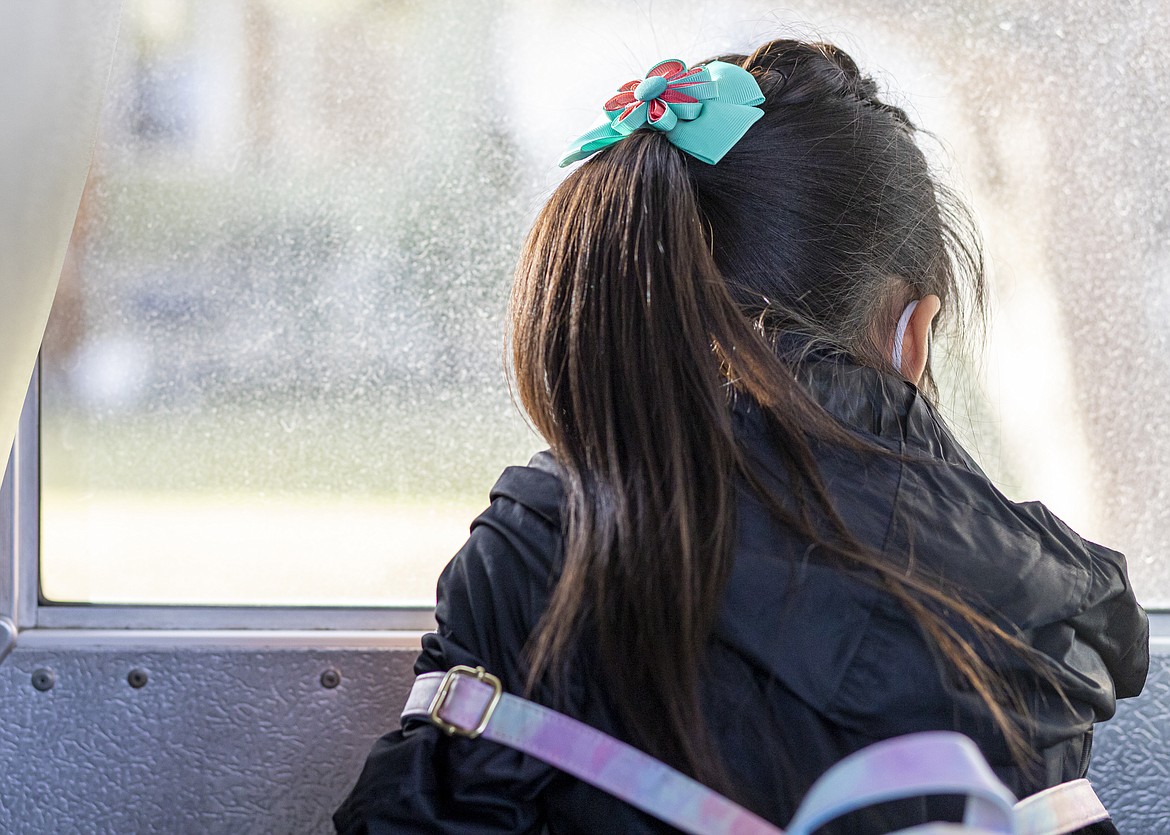 An Othello School District student riding the bus to school. Transportation department officials are looking for more bus drivers.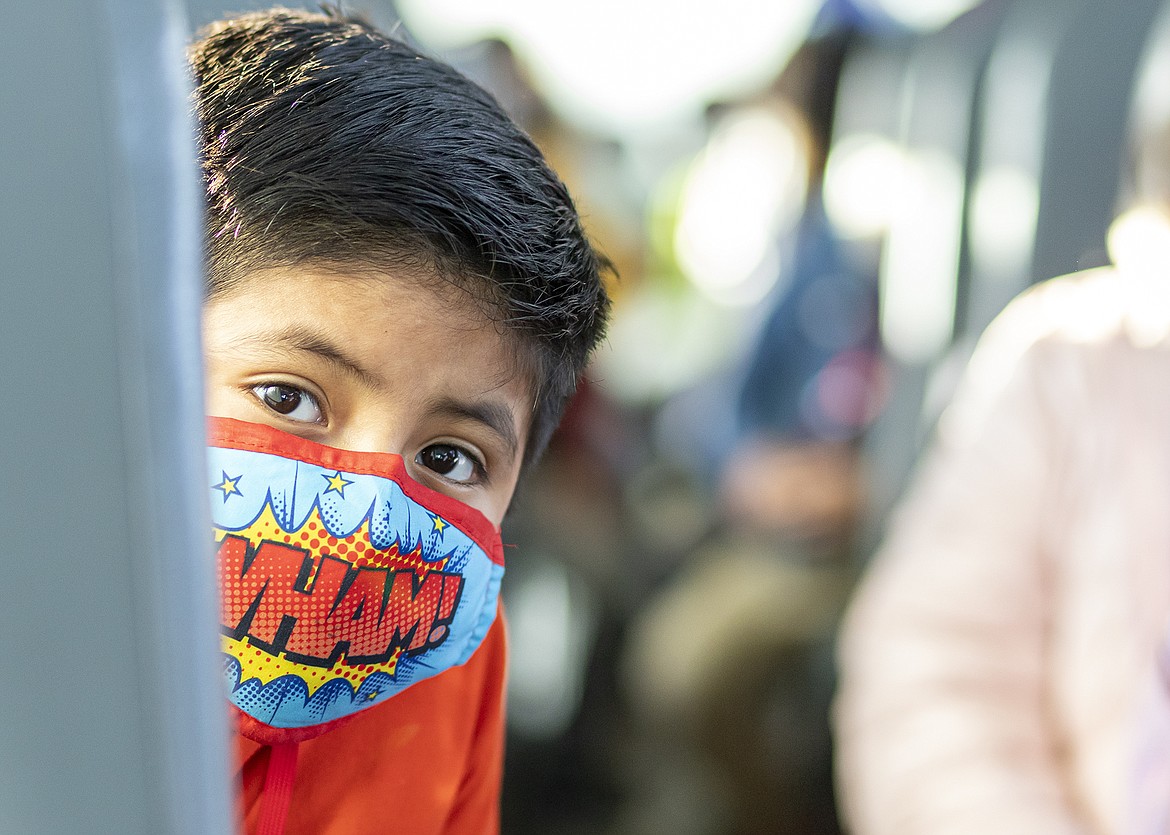 An Othello School District student rides the bus to school. District officials are looking for more bus drivers.
Previous
Next
by
CHERYL SCHWEIZER
Staff Writer
|
March 17, 2021 1:00 AM
OTHELLO — Driving a school bus is pretty fun, says Holly Gross, assistant transportation director for the Othello School District.
Gross sometimes works as a substitute driver, and the children on the routes can be skeptical of the sub.
"Do you know where you're going?" she said kids have asked her.
District officials are looking to hire more bus drivers – substitutes as well as those who drive daily. Marian Shade, the district's director of transportation, said finding enough bus drivers is a challenge.
"The problem is a continuing problem, and it has been for years. Just a driver shortage," Shade said.
District officials are looking for up to 10 bus drivers. Shade said she needs three people by the end of the 2020-21 school year.
Gross said even though bus driving is five days per week, it's not an eight-hour job, and drivers work a split shift. That may discourage some potential drivers, she said.
Many people who become school bus drivers tend to stick with it, Shade said. She cited the retired police officer who had other part-time jobs before he started driving a school bus. He told Shade he would've become a bus driver much earlier had he known how much he would enjoy it, she said.
Shade was attracted to the job because it gave her the chance to be home when her kids were home, she said.
And there's actually a really good incentive to be a bus driver.
"The incentive would be getting to work with kids," Shade said.
Over time, the bus drivers get to know the kids on their routes, and the kids come to trust the bus drivers. Shade, who's been driving since 1991, said she saw many of the kids on her route grow up from their first days of kindergarten to high school graduation.
"They're like your own kids," she said.
Bus driving requires two characteristics, Shade said.
"You have to like kids. And you have to be patient," she said.
The bus drivers don't always know the children's daily experiences, at home or at school, she said.
"We want to be the bright part of their day," Shade said. "You might be the only smile they see that day."
Training is provided at low cost to prospective drivers. Drivers must pay for some procedures that are part of the background check, Shade said.
Some people hesitate because they think driving a bus will be difficult, she said.
"Most people are afraid of the bus, but it's just like driving a car. With 78 students behind you," Shade said.
The training covers how to maintain order as well as how to drive the bus.
Individuals who want more information on the job, or to apply, can go to the district's website, www.othelloschools.org/careers, or can contact Shade through the district office, 509-488-2659.
Gross is a Royal City native who drove a bus for the Royal School District for 18 years, she said. She's been working for OSD for about three and a half years.
And she is an Othello alumna.
"I rode our buses," she said.
She didn't plan to make a career out of driving the school bus, she said, intending to stay with it only a few years.
"Now I can't imagine being anywhere else," she said.
Cheryl Schweizer can be reached via email at cschweizer@columbiabasinherald.com.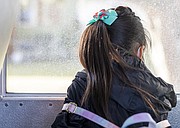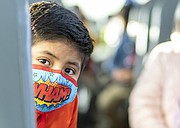 ---