Rev. Klockers: Is the church a house or a home?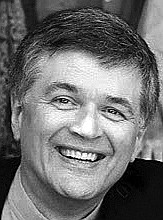 by
Rev. WALTER KLOCKERS
|
March 10, 2021 1:00 AM
Have you ever shopped for a new house? If so, what were the things you wanted it to have?
Location is a key consideration. If you have a young family, being close to schools might be at the top of the list. Maybe you want a panoramic view of nature, or to be close to shopping, public transit, or someplace where the sounds of the city are not heard?
Besides location, what about the layout? Do you want a large yard or small one? For the structure itself, what about square footage? How many beds and bathrooms? Do you prefer carpet or hardwood floors? Is a garage necessary?
Then there are other considerations. Does it have baseboard heaters or central air? Does it come fully furnished with appliances? What about city water and sewer or well and septic system?
Once you've prioritized your list, you can hopefully find a place that checks off most (if not all) of the boxes.
When you find that house, you can then sign the necessary paperwork and move in.
This begins the transformation process of that house becoming a home. How is it accomplished?
Well, you could repaint walls with colors that fit your own likes and personality, remove things and replace them with items you choose to buy, or use your ideas and creativity to do a total remodel of certain areas.
Also, move your worldly goods into the structure, hang pictures of family on the walls, as well as artwork you love.
A church building can be a house. It can have the best location, floor plan and kitchen appliances.
However, how can it become the best home possible?
This is not done by decking the walls with the personal possessions of those who attend. It comes to fruition through a simple realization: an emphasis upon God's acceptance of people with all their flaws. Once this is realized, people know they are at home and that they belong.
Yes, God loves people who do not visit the building, but those who do may have a greater appreciation of God's grace freely given.
Some have said "church is not a building, it's the people." I believe this to be true.
However, I also believe "the building can become a loving home for the people."
At the end of this pandemic, if you have been avoiding public spaces – at the right time, please come home.
Walter is pastor of Immanuel Lutheran Church in Moses Lake and has served as parish pastor for more than 30 years.
---