Senate bill on juvenile court jurisdiction passes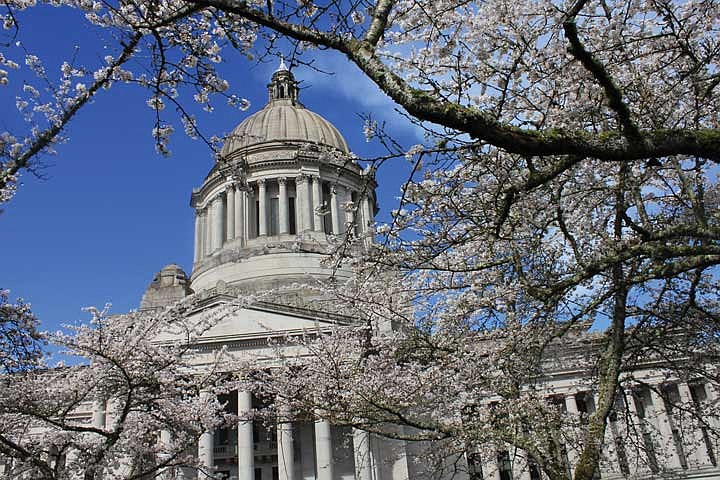 by
Angelica Relente, Herald Legislative Writer
|
March 5, 2021 1:00 AM
A bill brought to the Washington Senate would establish a task force that might consider raising the maximum age for juvenile court jurisdiction. The bill passed in a 27-21 vote during a debate held online Thursday.
Senate Bill 5122 would establish the Raise the Age Juvenile Justice Task Force to consider adding 18- and 19-year-olds under juvenile court jurisdiction, according to the bill's text.
Currently, the maximum age for juvenile court jurisdiction is 17, according to the bill's text, but individuals 18 and 19 years old are "particularly susceptible to outside factors" that would influence their decisions.
Sen. Jeannie Darneille, D-Tacoma, is SB 5122's primary sponsor. Darneille said during the debate the bill has "carefully negotiated language" from the state Superior Court Judges Association and Juvenile Court Administrators.
"This policy … is based on community responsiveness and support," Darneille said.
Raising the age limit of a juvenile court's jurisdiction can decrease recidivism, according to the bill's text. It can also lead to more employment opportunities, as well as economic stability.
Additionally, SB 5122 would raise the age limit of children presumed incapable of committing a crime from 8 to 13, except those who are facing first- or second-degree murder charges, according to the bill's text.
Sen. Judy Warnick, R-Moses Lake, voted against SB 5122. Warnick said during the virtual floor debate her proposed amendment, which was not adopted, could have helped families prevent their children from making mistakes early on.
Warnick's amendment would have required the Raise the Age Juvenile Justice Task Force to reconsider the implementation of increasing the minimum age limit of the juvenile court jurisdiction from 8 to 13.
"I don't want to lose our young children to street gangs, and I'm afraid that we will if the bill passes as is," Warnick said.
Local officials in the 13th district expressed concerns about young people being enticed by gang members, Warnick said. The best way to save a child from "a life of crime" is to place them into a diversion program.
Sen. Chris Gildon, R-Puyallup, voiced support for Warnick's amendment during the debate.
"We certainly should operate from a position of science, data and fact, so that we know the secondary and tertiary effects of the legislation that we're passing," Gildon said.
Sen. Manka Dhingra, D-Redmond, said during the debate SB 5122 ensures young individuals are held accountable in the most supportive and efficient way possible.
"We need to help our children," Dhingra said. "I just think that if you are a pre-teen, the criminal justice system is not the place where you get that support, that accountability or that help."
During the Thursday afternoon session, the Senate also approved these bills:
SB 5016 (in a 48-0 vote) - concerning wheeled all-terrain vehicles and tracked all-terrain vehicles. Sen. Judy Warnick sponsored this bill.
SB 5395 (32-17) - offers resources to state employees when working from home
SB 5145 (49-0) - bans seabed mining of hard minerals
SB 5203 (28-21) - allows the state to partner with other states to produce, distribute or purchase generic prescription drugs
---