Inslee wants schools to be open before end of school year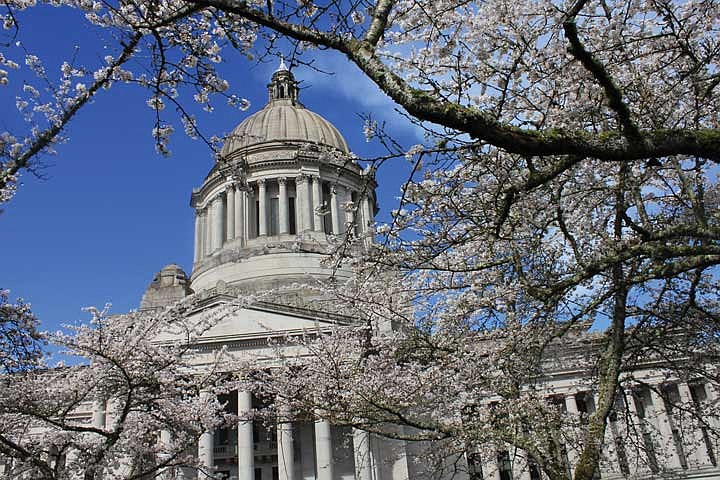 by
CHARLES H. FEATHERSTONE
Staff Writer
|
March 5, 2021 1:00 AM
OLYMPIA — Gov. Jay Inslee wants the state's schools reopened and kids — including middle school and high school students — back in class before the end of the school year.
"We are expecting to have them back in the classroom," Inslee said during an online press conference Thursday. "It's a matter of days and weeks. It can be done, and we do have that expectation."
Inslee ordered the state's schools closed nearly a year ago following the outbreak of the COVID-19 pandemic. Last fall, a number of school districts opted for some form of in-person education, but a number of others did not.
Mentioning the Moses Lake School District as one example of a district that has successfully reopened, Inslee said 1,400 schools have managed to have some form of in-person education with masking, deep cleaning, health attestations and social distancing to make schooling work.
He also said it was necessary to get kids back in the classroom because so many of the state's students have fallen behind or become completely disengaged from online instruction.
"Thousands of our children are in desperate condition because they are cut off from the magic of in-person education," Inslee said. "That can't be replaced."
The Moses Lake School District opted for a three-tiered system of instruction for the 2020-21 school year: full-time in-class instruction; a hybrid, teacher-led model of part-time in-class and part-time remote learning; and full-time remote learning using the district's customized online curriculum.
However, full-time, in-person instruction in the MLSD was also limited to elementary schools, something the governor said helped build confidence across the state that schooling was a safe place for students, teachers and parents.
On Tuesday, Inslee announced teachers and childcare workers were eligible for one of the three COVID-19 vaccines now available, following a request from President Joe Biden.
"They will now have the option to be vaccinated," Inslee said of teachers and other school employees.
In fact, Inslee said to the best of his knowledge, none of the 1,400 schools, where some form of in-person instruction is now done, permanently reverted to remote education. Because of that, the governor said he found excuses for keeping schools closed "a little bit tiresome."
"We've seen it work, and that should give us confidence," Inslee said. "We owe our kids."
Charles H. Featherstone can be reached at cfeatherstone@columbiabasinherald.com.
---