'There's hope': Former Royal City Police chief details importance of attention to mental health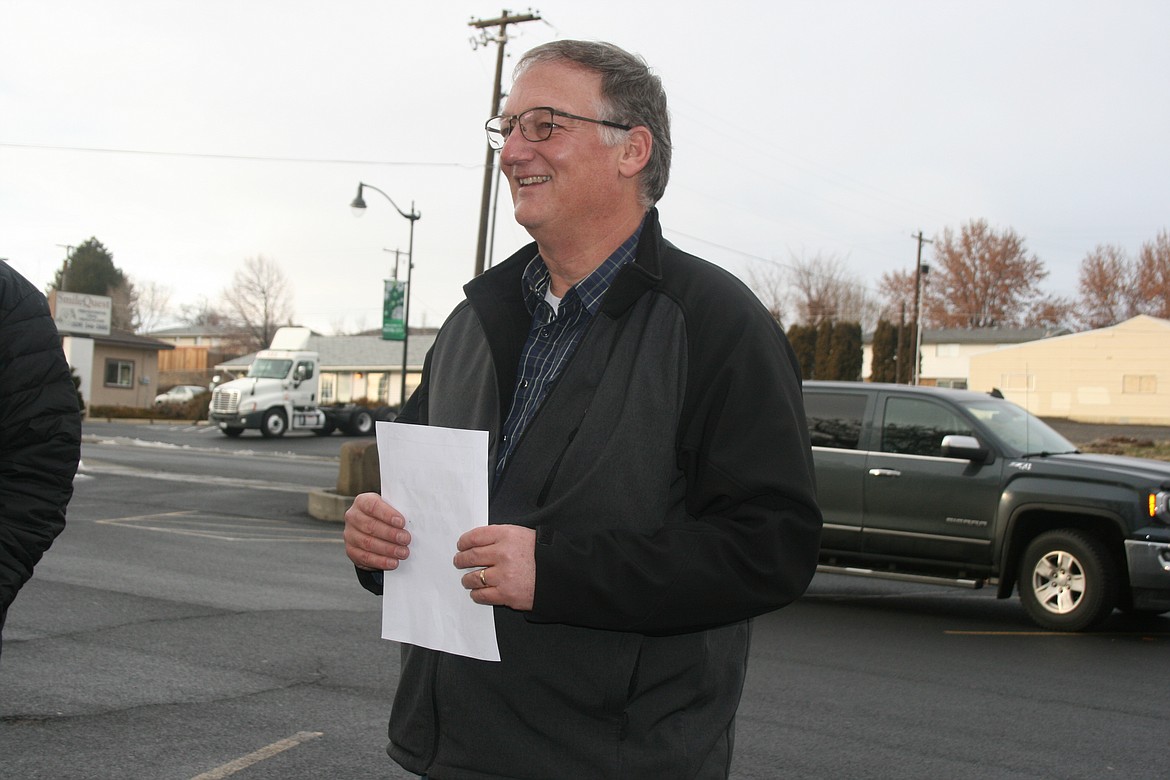 Retired Royal City Police Department chief Darin Smith.
Cheryl Schweizer/Columbia Basin Herald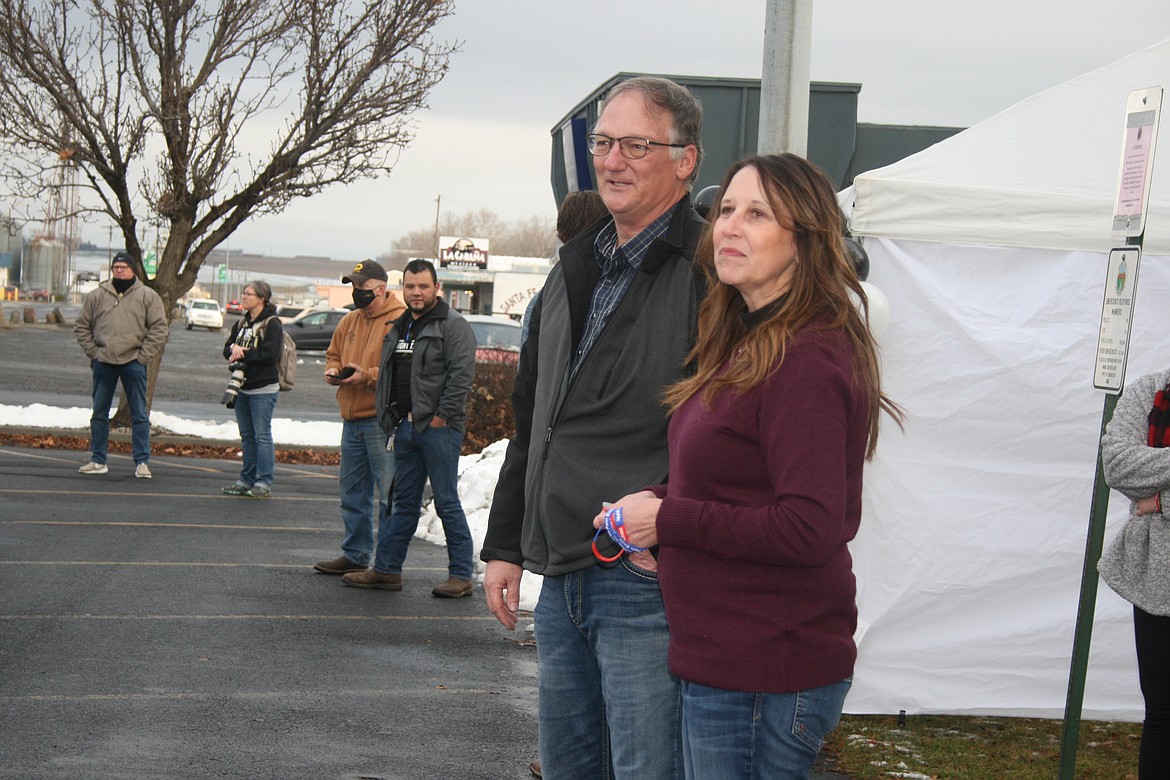 Retiring Royal City Police Chief Darin Smith (left),with wife Angie, said law enforcement officers, and others dealing with trauma and stress, should ask for help to address mental health issues.
Previous
Next
by
CHERYL SCHWEIZER
Staff Writer
|
March 1, 2021 1:00 AM
ROYAL CITY — Darin Smith said his law enforcement career, his experiences and their impact on him emphasized the importance of paying attention to his mental health.
And he hoped speaking out about it showed other people in high-stress jobs it's important to know when to seek help because help is out there.
Smith retired as Royal City Police chief at the end of January, but, he said, the end of his law enforcement career really came before that.
"October 14, 2019, was my last day in uniform," Smith said.
He was called to the scene of a suicide, who turned out to be a longtime friend. And a long-simmering crisis in his life came to a head.
"After my last call, the weight of everything just broke me," he said.
But Smith said while it can be a difficult road, there is a road back.
He said he had been struggling with the stress caused by his experiences since about 2008 and it got to the point of nightmares and flashbacks in 2010.
"The last couple years got really hard on me," he said.
But he was getting close to retirement, his youngest children were in high school, and he was thinking he would try to wait it out. However, he said he felt there was a risk he could commit suicide.
His friend's suicide was the turning point. Smith said he went to see his family physician and had a realization during the visit.
"If I don't say something, I'm going to die," he said.
Smith moved to Royal City at 16 years of age and he liked his law enforcement job allowed him to help his community.
"It's my home, and I wanted to serve my community," he said.
He had offers from other agencies, but he spent his 30-year career in Royal City.
"I love it here, I love the people I'm surrounded by, and I wanted to help them."
But it was a tough job.
"I've seen a lot of tragedy over the years, and a lot of it was people I know," he said.
The first fatality accident he responded to involved four victims, he said, one a friend, another a young child.
"I was just crying the whole time," he said, and in the aftermath he decided it would be the last time he showed emotion like that.
So he pushed down the feelings that came with the job.
"Everything gets bottled up," Smith said.
But that takes its own toll.
"You take it out other ways," he said.
He started isolating himself, he said, and his alcohol consumption increased. He responded to a traffic accident in 2008, he said, a fatality that involved a child the age of his twin sons. That was when the pressure started building.
But he didn't want to say anything, he said, or come off as weak, or for other officers to think he was unreliable.
So the pressure built until he was sitting in his doctor's office in October 2019.
The doctor sent Smith to a crisis stabilization center for a week, and in early January 2020 he went to a treatment center in Utah designed for people undergoing stress from traumatic situations – law enforcement officers, firefighters, people from the military. He spent six weeks undergoing treatment.
He said he learned speaking about the traumas and the stress were signs of strength.
"I wasn't alone. I wasn't broken. I wasn't weak. Quite the opposite," he said.
His advice for people who've gone through trauma is it's important not to ignore its effects.
"Find someone that you trust. That you can talk to," he said.
He learned an incident could affect him for years, maybe decades.
"Don't wait to talk about something," he said.
And coming to terms with it might take time.
"Talk about until you're tired of talking about it," he said.
The stress and the trauma are normal reactions to abnormal events, he said. If it doesn't get addressed, it takes a toll. Even after it's addressed, it still takes its toll.
"It's a heck of a roller-coaster ride," he said. "There are good days and bad days."
One of the lessons he has learned, he said, is life can end at any minute, so it's important to live life and take full advantage of every day.
People suffering from the effects of trauma need to know there's help, he said, and if others can see him as an example, they could be more willing to ask for help themselves.
"There's help. There's hope. You just have to ask," Smith said.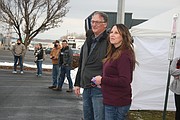 Recent Headlines
---