Retired Reclamation surveyor's guide to recreation in the Basin
by
SAM FLETCHER
Staff Writer
|
June 25, 2021 1:00 AM
Dick Hemore, of the MarDon Resort area, a retired U.S. Bureau of Reclamation surveyor and hunting and fishing guide, has been exploring the Columbia Basin for more than 60 years.
Growing up hunting and fishing in Northern Maine, Hemore came to Larson Air Force Base in April 1959, he said. His love of the outdoors led him to a career in the Bureau of Reclamation, surveying boundary lines, pipe drains, parts of the reservoir, all kinds of stuff.
He liked working outside, he said. Sometimes he would camp and explore for up to a month conducting surveys.
The Basin's unique because of its consistent weather, he said, and there's way more public land than most places — miles and miles to explore.
Some of his favorite spots include the hiking trails near Potholes Reservoir, he said. There, hikers find 40,000 acres of wildlife area to meander around wildflowers, mineral sand dunes and small lakes.
"There's a lot of access in there, and it's all public land," Hemore said.
Great shore fishing lives west of Moses Lake near the Job Corps Dike, he said: bass, crappie, bluegill and walleye.
West, past the Winchester Wasteway concrete rock bridge, there's nothing but open space and little lakes out to North Frontage Road, he said.
"It's a desolate area, a really neat area," he said.
The spot makes for great camping, too, he said, on both sides of Dodson Road and the Frenchman and Winchester wasteway crossings.
Of course, that area is known for the canoe shuttle as well, he said. It's a long stretch of water that's perfect for paddling through.
"One of the best in the state is the Winchester Wasteway," he said.
C Road serves as a starting point for a little more than a mile hike down to a double waterfall dumping into Potholes Reservoir. It's really nice, he said.
About 25 miles south is another one of his favorite places to explore, he said: Saddle Mountains, a 30-mile ridge rising above the Columbia River.
Hikers can enjoy the open desert scenery and a place riddled with Washington state's official "gemstone," petrified wood, which is free to collect. There are limits, however. Per person per day, hikers can collect up to 25 pounds each, said Bureau of Land Management geologist Keith Anderson. Pooling of quotas is not allowed, nor is selling to commercial dealers, he said. The wood must be collected by hand, too; using explosives, power or heavy equipment is not allowed.
The Columbia Basin is a unique place of wide open public lands and unending isolated fishing ponds, Hemore said. Anglers can find great success wandering through the Seep Lakes below O'Sullivan Dam.
The trick is to find a little nook out of the wind, he said, and to watch out for rattlesnakes.
"Just respect 'em, that's all," he said. "There isn't very many."
Hidden gems are virtually limitless, he said.
"You just gotta go out and explore and find 'em," he said. "You'd be surprised what you find."
Sam Fletcher can be reached via email at sfletcher@columbiabasinherald.com.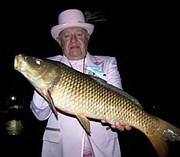 Recent Headlines
---