Alfredo Alvarado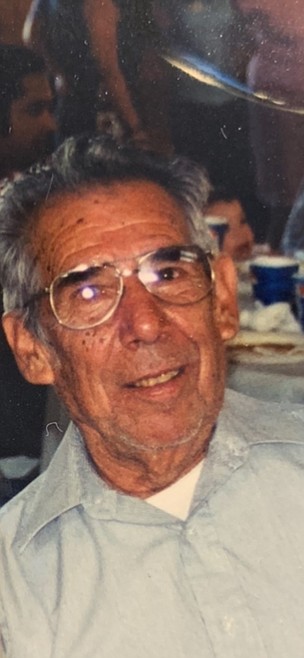 May 29, 1934 – June 17, 2021
Alfredo Alvarado, longtime resident of Moses Lake, passed away at his home in the presence of his family on Thursday, June 17, 2021. Freddie, as he was known, was an amazing husband, father, grandfather and friend. He was born on May 29, 1934, in Progreso, Texas, to his parents, Guadalupe and Tomasa Alvarado. In the early '50s, along with his three siblings, his family moved to Mabton, Washington, where they worked as migrant workers, traveling to California and Texas, and back to Mabton. He married the love of his life, Blanca Platas, in Riverside, California, on Nov. 4, 1961. Shortly thereafter, he became a foreman for the Hops in Mabton, but eventually Freddie and Blanca moved to Moses Lake, Washington, where he became a truck driver. In 1962, they had their first child, David, and in 1967, they had their daughter Lisa.
Freddie enjoyed providing for his family, and he loved to visit his extended family in Mabton every Memorial Day weekend. He would take a stroll through the hop fields, visit the graveside of his parents to put flowers and visit his Tio Pedro and Tia Juanita. He was very much an Alvarado as he hurried through the visits with friends and family. Freddie was an avid Seattle Mariners fan, especially the teams of the late '90s but most importantly, he absolutely loved his two grandsons, Brandon and Bryan. Brandon was his "wedine" and Bryan was his mini-me, whom he called "chiquitin," and his beautiful granddaughter Mariah, whom he called his Naya.
Freddie is preceded in death by his parents Guadalupe and Tomasa Alvarado; his brothers Victor and Jesse Alvarado; his sister Oralia Baltazar and his nephews Noe, Sam and Danny. He is survived by his beautiful wife of nearly 60 years, Blanca; his son David (Natalie) Alvarado; his daughter Lisa (Larry) Sanchez and his three grandchildren Brandon, Bryan and Mariah.
Freddie will be missed greatly by all of his family and friends, but we rejoice that because of his faith, he is now in the presence of his Savior, Jesus Christ.
Services will be held Friday, June 25, 2021, at 11 a.m. at Restore City Church, Moses Lake, followed by a graveside service at Guarding Angels Cemetery.
Please express your thoughts and memories at www.kayserschapel.com. Arrangements are under the care of Kayser's Chapel of Memories of Moses Lake, Washington.
---