Dorothy Cleis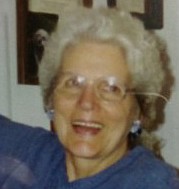 March 21, 1942 – May 31, 2021
Dorothy Maybelle (Whitlock-Ford) Cleis, longtime Moses Lake resident, passed away at her home on Memorial Day, May 31, 2021.
She was born March 21, 1942, worked at Carnation in Moses Lake for 25 years and retired in 1997. She loved being at her home with its flower gardens, trees and porches, reading, watching movies and her dogs. She and husband of 38 years, Robert "Bob" Cleis, enjoyed going to the theater, getting frequent ice creams from Dairy Queen and traveling, especially to the Oregon Coast.
Dorothy is survived by Bob; her sons Jerry Ford, David Ford and Mike Ford, all of Moses Lake; stepdaughter Kelley Cleis; daughter-in-law Annie Ford; brothers Cecil Whitlock of Bremerton, Washington, Roy Whitlock of Battleground, Washington and Dean Whitlock of Ashford, Washington; sisters Beverly Igaz and Debbie Callahan of Moses Lake; and numerous nieces, nephews, grandchildren and great-grandchildren.
Interment will be at Mountain View Cemetery in Creston, Washington. Donations in Dorothy's memory can be made to the Alzheimer's Association (www.alz.org).
---