Last ride: MLCA grads wrap up high school with a city-wide scavenger hunt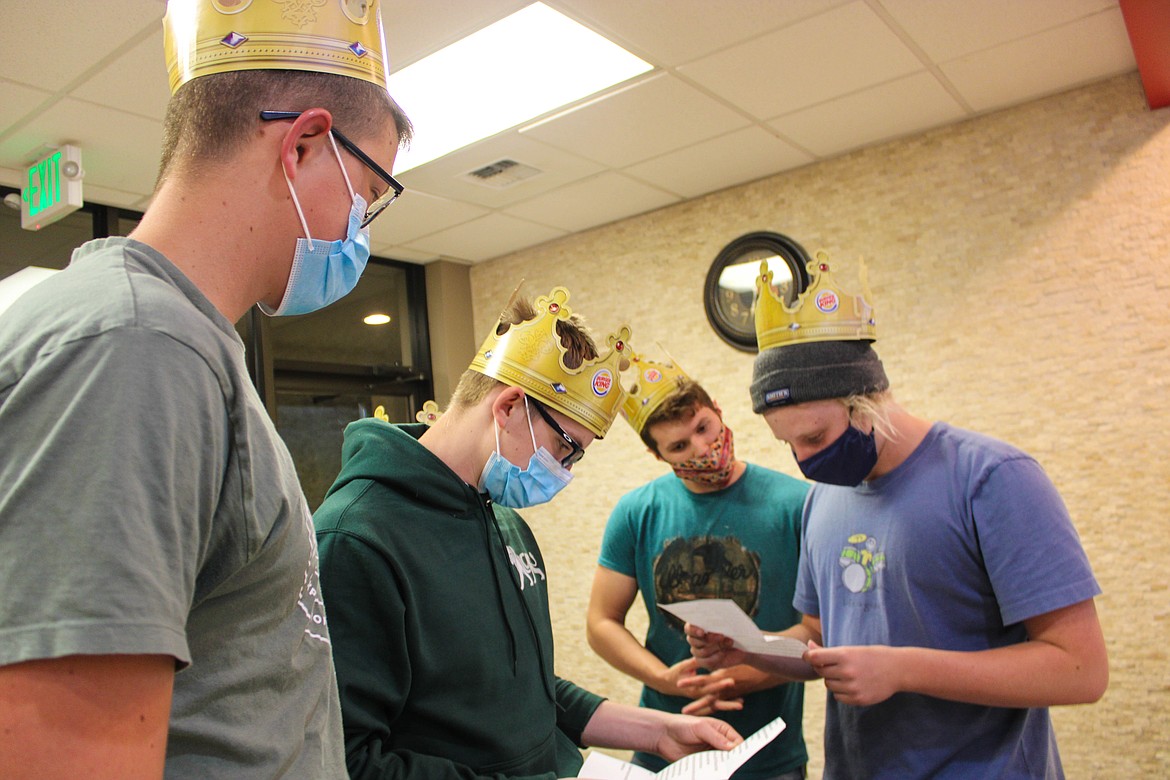 The Moses Lake Christian Academy graduating class deciphers a clue given to them by a Burger King cashier for the senior night scavenger hunt.
Sam Fletcher/Columbia Basin Herald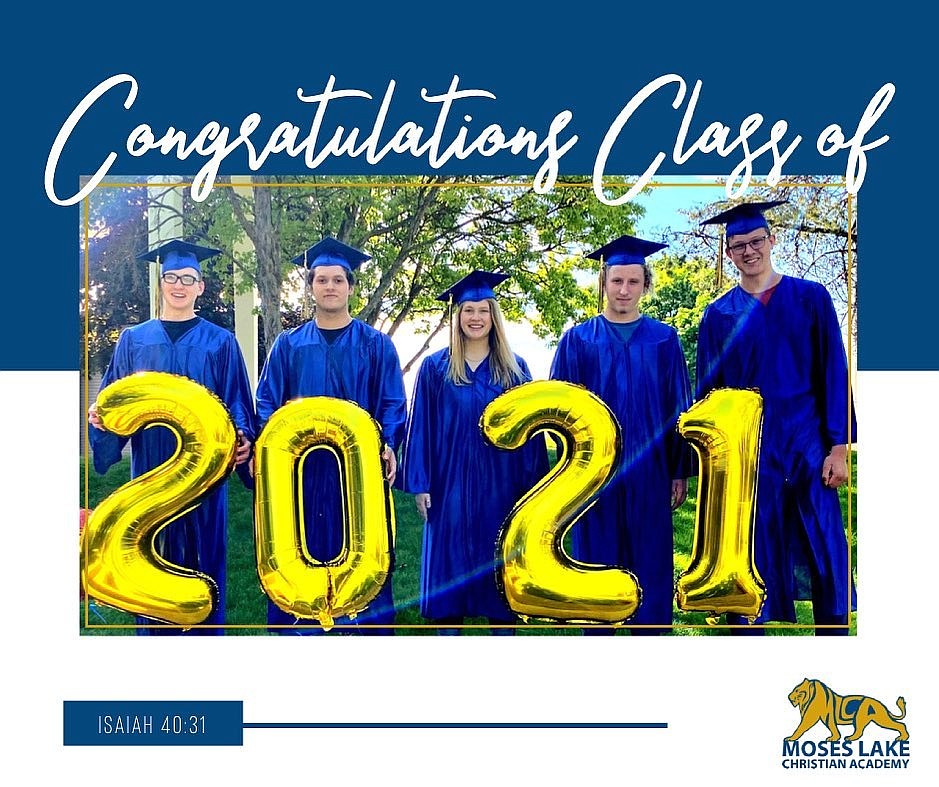 Left to right: David Emerson, Braden Hunt, Sophie Emerson, Cole Lindberg and Jacob Verhage make up Moses Lake Christian Academy's 2021 graduating class.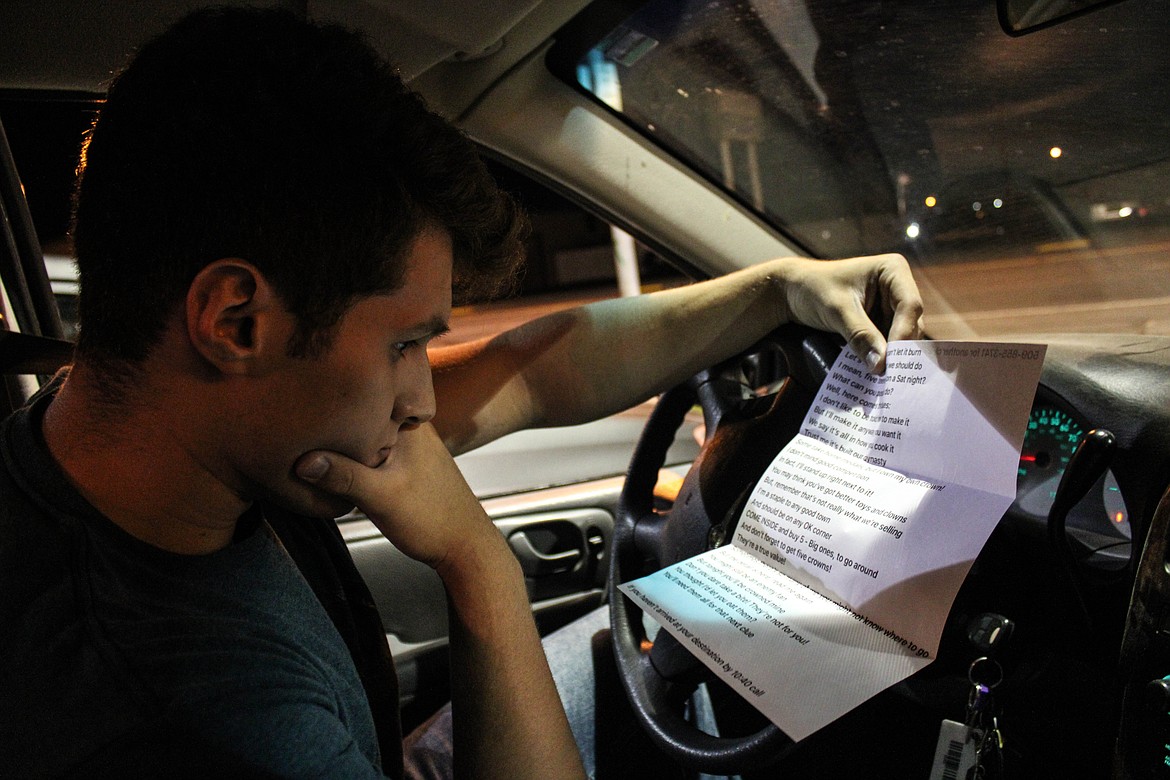 Moses Lake Christian Academy graduate Braden Hunt reads a clue for the senior night scavenger hunt.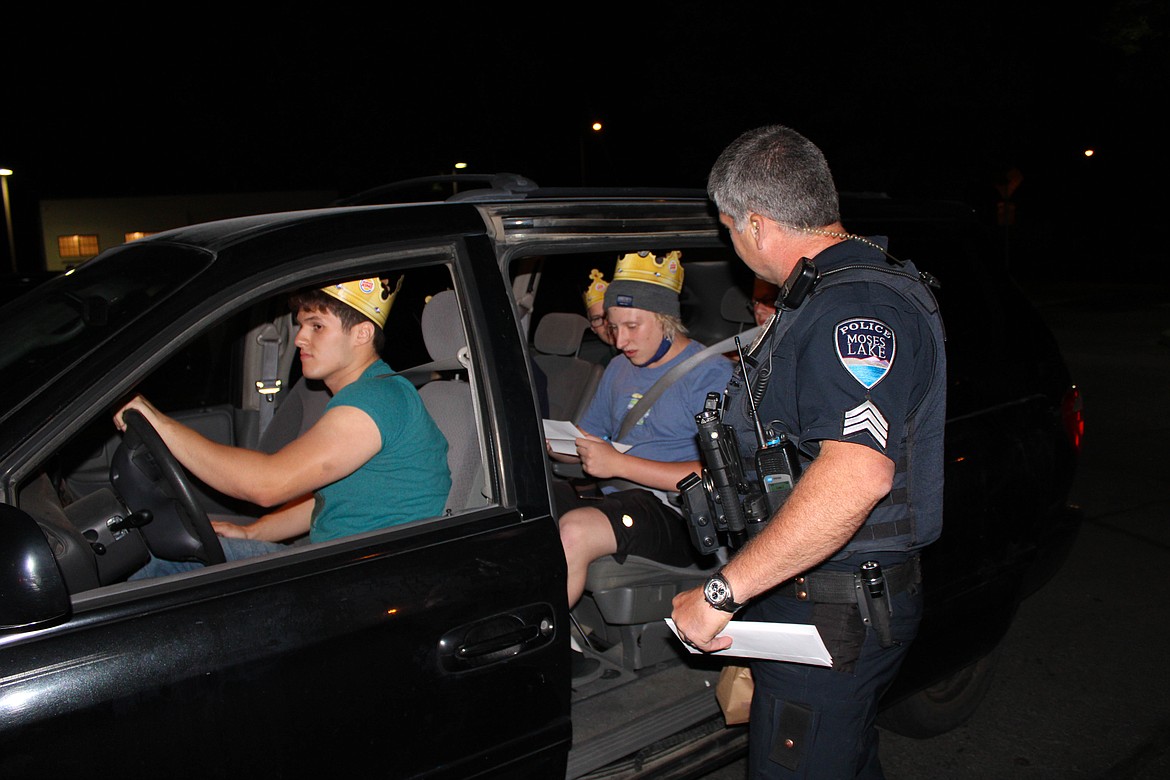 Sgt. Jeff Sursley trades burgers for scavenger hunt clues for the Moses Lake Christian Academy senior night.
Previous
Next
by
SAM FLETCHER
Staff Writer
|
June 9, 2021 1:00 AM
MOSES LAKE — One of Saturday's smaller commencement ceremonies took place at the Moses Lake Christian Academy (MLCA), where the senior class of five – Jacob Verhage, Braden Hunt, Sophie Emerson, David Emerson and Cole Lindberg – received their diplomas.
How did it feel? Well, it really hasn't sunk in yet, Lindberg said.
The recent graduates were mainly focused on senior night, a tightly scheduled all-nighter on Saturday filled with bowling, an across-town scavenger hunt, basketball, video games, a bonfire, a sunrise movie and breakfast.
The event was put on by Lindberg's mother, Karen, and a handful of committed volunteers.
"It just kind of fell together," Karen said. "(My friend) and I, we get fairly creative together and we started planning the scavenger hunt a little while back, and I was trying to think of some things that would be fun, but also kind of push the kids and make it memorable."
The first clue ("you have to explore the last frontier to start your new adventure") leads the five graduates, piled into a minivan, to Frontier Middle School, where Lindberg's father waits with a stack of envelopes.
After ripping them open, the graduates find some cash and the next clue. It reads: "Come inside and buy five big ones to go around, and don't forget to get five crowns."
The five talk over each other as they try to decipher it. Quickly, they deduce it means Burger King – where cashiers are in on the game.
The graduates file into the Stratford Road restaurant and order Whoppers, which come with the next clue.
It reads: "To keep it simple, call your fine men in blue for your next clue. Ask for Sgt. (Jeff) Sursely to meet you."
Clutching the bag of burgers, the graduates look across each other and realize it all at once: they have to call the police.
Huddled once more in the van, Lindberg draws his phone and dials the number.
"Hi, dispatch, this is Gabriele. How may I help you?" comes from the other end of the line. It's on speaker.
"Can I talk to Sgt. Sursely?" Lindberg asks.
"Yeah. Is it regarding anything in particular?"
Laughter fills the van.
"Uh… we're doing a scavenger hunt, and it says to call Sgt. Sursely," he said.
In a minute, Lindberg gets a call. It's Sursely. They're to meet him at the Moses Lake Police Department.
As the van pulls into the parking lot, Sgt. Sursely meets the graduates with a wide smile. Out the van window goes the burgers, in goes clue four.
The burgers are a surprise, Sursely says. Good thing he's got a hungry crew.
When putting this together, Karen Lindberg brainstormed people in the community she could reach out to to take part in the scavenger hunt. Police Capt. Mike Williams' daughter used to go to MLCA, she said, and he was thrilled to help.
Senior year felt very nonchalant, Hunt said.
Because of the pandemic, they didn't go to school at the beginning of the year and all of their college classes have been online. In a sense, it feels like they already graduated, he said.
Hunt's looking forward to continuing his education at Big Bend Community College, he said, where he will study criminal justice. He wants to be a police officer or a firefighter.
Their fifth and final clue leads them to the MLCA, where they stop and play basketball for a couple of hours.
Leaving school is a bittersweet feeling, Hunt said, and one they rode until sunrise.
Sam Fletcher can be reached via email at sfletcher@columbiabasinherald.com.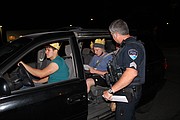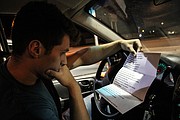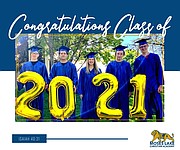 ---