Inslee: state close to fully opening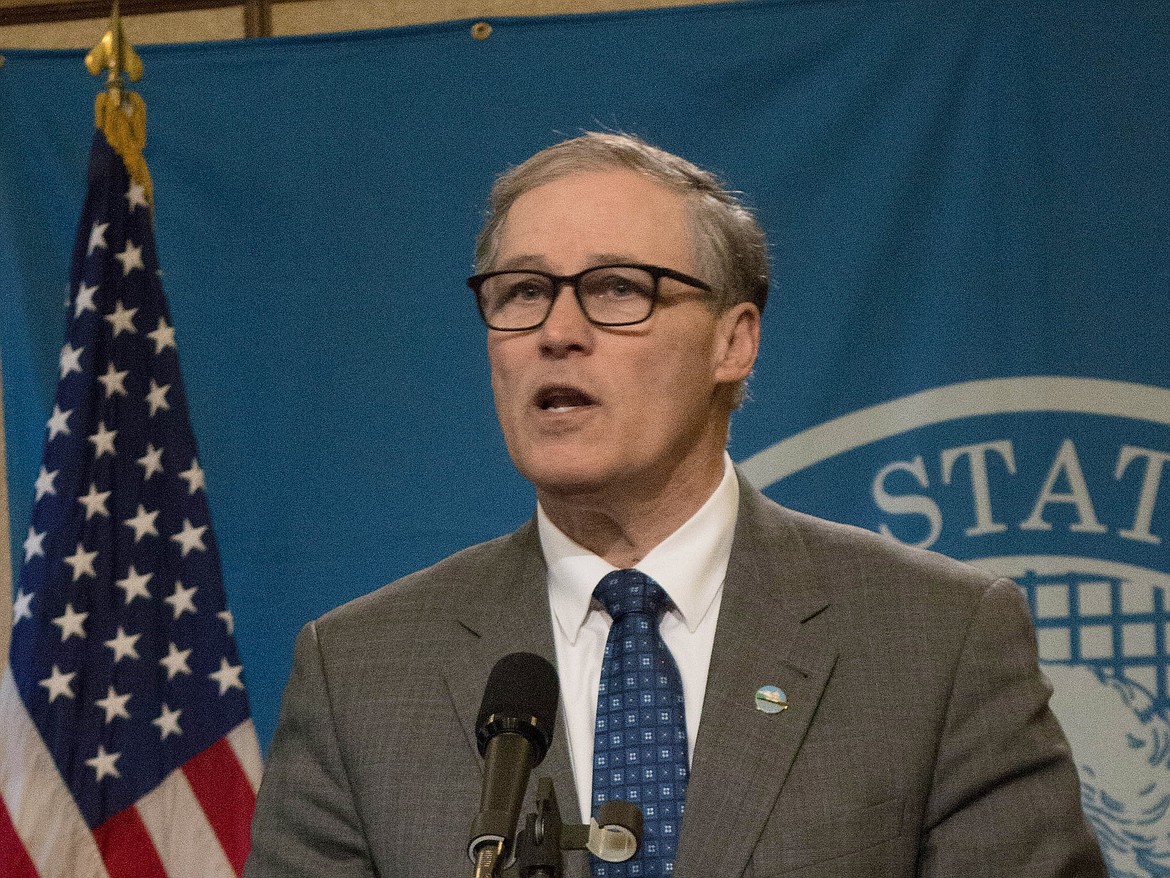 Gov. Jay Inslee
File photo
by
CHARLES H. FEATHERSTONE
Staff Writer
|
June 9, 2021 5:10 PM
OLYMPIA — Gov. Jay Inslee said Wednesday the state of Washington has a total COVID-19 vaccination rate of 66% and is "close to being able to fully reopen."
"That's more than 4 million people, and we're making great progress," the governor said during an online press briefing Wednesday afternoon.
The state is scheduled to fully reopen on June 30 regardless if it meets the goal of 70% of people 16 and older receiving at least one COVID-19 shot, Inslee said, but normal, pre-pandemic life could resume sooner if that goal is reached before June 30.
In fact, the governor noted Seattle has already hit that 70% vaccination mark, making it "the most fully vaccinated large city in the country."
However, when asked, Inslee did not explain the Washington State Department of Health's reasoning behind reopening early if the 70% figure is reached versus fully reopening at the end of June regardless if 70% of Washington residents aged 16 and older have received a vaccination.
The governor also said some COVID-19 mitigation guidelines would remain in place even after the state is fully reopened. For example, large, indoor venues that hold 10,000 or more people can only operate at 75% capacity and requirements for mask wearing will remain in place for schools, universities and large venues, though without the social distancing requirements.
"We don't want to see large events spreading the disease," Inslee said. "There's still the risk of variants."
Inslee also defended the weekly lottery the state is holding to reward those who have received at least one dose of a COVID-19 vaccine as an effective incentive that has proven to work in other states. He added the winners of this week's drawing on Tuesday were still being vetted, and the vetting process would make the kind of fraud that plagued the unemployment compensation system last year a great deal more difficult to perpetrate.
"We're looking at fraud to ensure those who have won are who they say they are," Inslee said.
He said that the state is trying to work with officials in the Department of Defense and Department of Veterans Affairs to add the roughly 152,000 vaccinated service members, veterans and family members to the lottery database.
However, if it turns out that can't happen, Inslee said there would be a separate incentive for them, though he did not specify what that might be.
Charles H. Featherstone can be reached at cfeatherstone@columbiabasinherald.com.
Recent Headlines
---