Delphie Bifano
June 11, 1924 – May 30, 2021
Delphie Roberta Hildreth Bifano died in Moses Lake, Washington, May 30, 2021. She was born June 11, 1924, on Log Hill Mesa, Colorado, to George S. Hildreth and Bertha West Hildreth, one of 13 children. Her twin sister, Dorothy, died in 1945.
Delphie graduated from Gunnison High School in Colorado. She married Tony Bifano Oct. 16, 1943. They had nine children and moved to Moses Lake, Washington, in 1967 with five of the younger children. She obtained her LPN license and graduated with top honors in 1971, working in health care for over 35 years. She had a heart for helping and caring for people and was kind to all.
She is survived by her children Darlene Ash (John), Melba French (Donald), Darrell (Bev), Sylvia Carlson, Beth Smith (Gary) and George (Tamera); sister Edith Ruggera; 19 grandchildren, 39 great-grandchildren, eight great-great-grandchildren and numerous nieces and nephews.
She is preceded in death by her parents; her spouse Tony; her infant daughter Melody; her sons Lee and Steve Bifano; her sisters Harriett Barnes, Idane Osgood, Lila Webb, Betty Jens, Ardath Longyear and Laverna Singer and her brothers Harry, Bud, Douglas and Wallace Hildreth.
Memorial services are pending.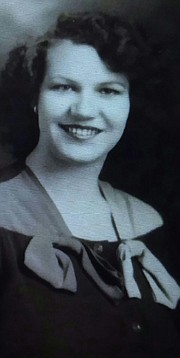 ---