Randal Eugene Boruff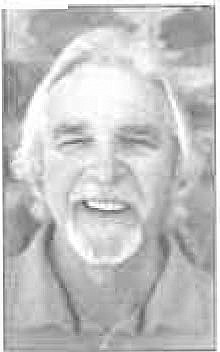 June 6, 1951 – May 17, 2021
Randal Eugene Boruff, 69, husband, father, grandfather, son, brother, friend, civic servant and coach. He was a lifetime resident of Ephrata, Washington.
On Monday, May 17, 2021, due to his extended illness and complications, "Barney" went to be with the love, first and foremost, of his heart and soul, Our Lord, with his wife and children at his side.
He never missed an opportunity to share his faith. Our family's prayer is that you will allow and embrace His message.
Randal Eugene Boruff was born June 6, 1951, in Ephrata, Washington, to Clarence (Buster) and Betty Boruff.
Randy loved a microphone, music, people and sports, which led him into the journey of his lifetime. Starting with KULE Radio 730 AM at age 16, he discovered his deep and gentle voice. He graduated Ephrata High School, class of 1969.
Following graduation he attended BBCC in Moses Lake, Washington, but it didn't fill his desires. As he continued on with sales and broadcasting, his direction turned to professional umpiring, so he attended umpire school in Florida. Randy started his career with the minor league, soon to realize living on the road wasn't for him, so he returned to Ephrata, always returning to radio.
Then Max Warner offered Randy his opportunity of a lifetime in the life insurance business. Throughout his 44-year career he often held the Top 10 in his company. Nationwide, the real success of his career wasn't sales, it was the love of people and family. This success took him and Diane traveling throughout the world. He never met a stranger.
His second career was owning KULE as a sports broadcaster and sports talk radio. After selling the station, he coached baseball, became the mayor of Ephrata and the Babe Ruth state commissioner, which led him to start the Columbia Basin River Dogs in 1994. To date, his plate was always full but never too busy for a little golf, his annual hunting events and to bring four World Series to Ephrata.
Randy always took time out to follow his grandchildren in their sports, from baseball, volleyball and track to dance.
There was never a dull moment, but his greatest love of all was six amazing children. They filled rooms with bursting laughter in cherished family gatherings. He loved their spouses as his own, leaving an imprint on their hearts forever with endearing words of wisdom and just being himself.
His illness took life on a journey of miraculous events to his tender last days of just pure love and concern for those around him, as well as caretakers and his family, always telling his story.
Randy leaves behind his wife of 42 years Diane; children Shellie Sainsbury (Michael), of Richland, Washington, Brandi Headrick (Keith) of Marysville, Tennessee, Joshua Sainsbury (Charity) of Ephrata, Washington, Josh Boruff (Jenahlee) of Vancouver, Washington, Gabriel Boruff (Erika) of Pasco, Washington and Samuiel Boruff (Rachel) of Moses Lake, Washington; his brother Patrick Boruff (Jill); 14 grandchildren and soon-to-be two great-grandchildren.
He was preceded in death by his father Buster, his mother Betty and his brother Tom.
We will miss you dearly and God bless the ones you've left behind. We will never forget the love and laughter.
A celebration of life will be held at 1 p.m. on Thursday, June 10, 2021, at The SIX Sports Complex indoor athletic training facility, 6708 College Parkway NE in Moses Lake. Please, flat shoes only – no heels.
We deeply appreciate your attendance but only if you're well. Please be responsible – we will have some masks available.
In lieu of flowers, donations may be made to Columbia Basin Youth Baseball Memorial Fund, P.O. Box 250, Ephrata, WA 98823.
Please express your thoughts and memories for the family at www.nicolesfuneralhome.com.
Arrangements are under the care of Nicoles Funeral Home in Ephrata, Washington.
---