Choosing cover: Find the right material to fill in your landscaping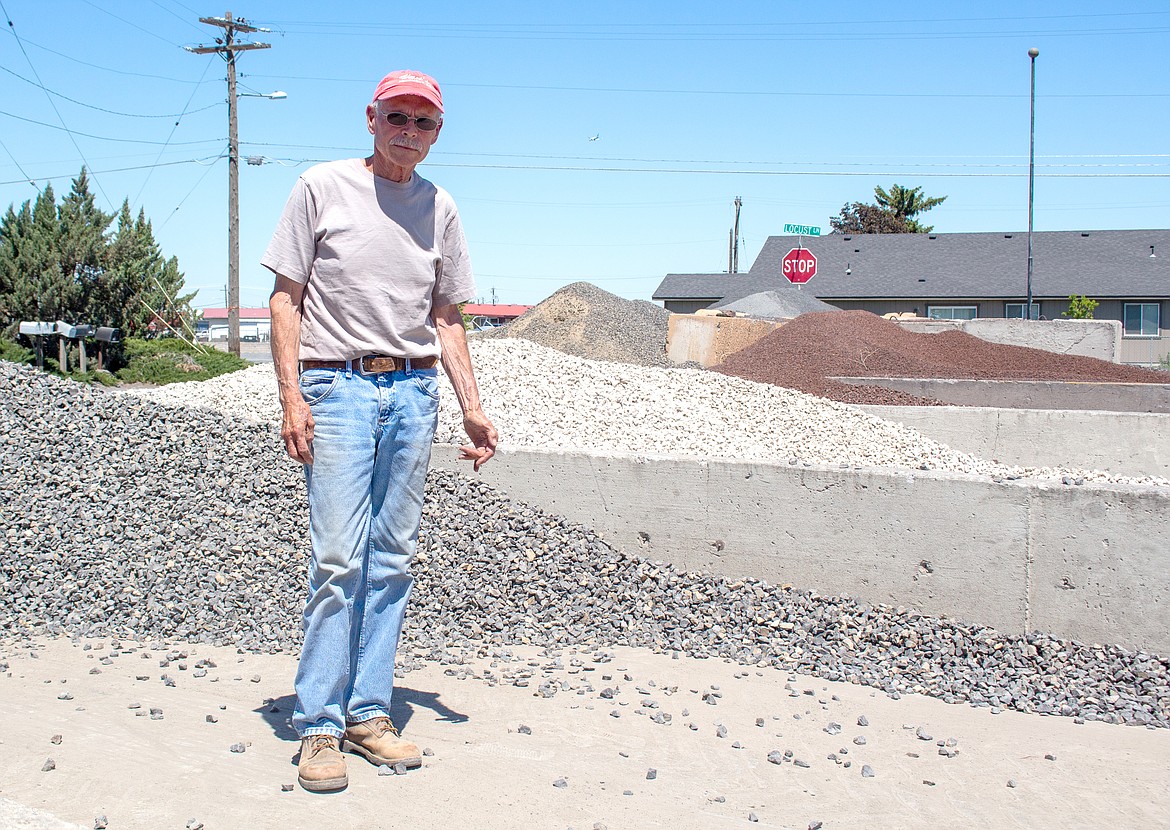 Basin Bark owner Dave Jones stands in front of some of the rock options available at his landscape supply company in Moses Lake on Wednesday afternoon.
Casey McCarthy/Columbia Basin Herald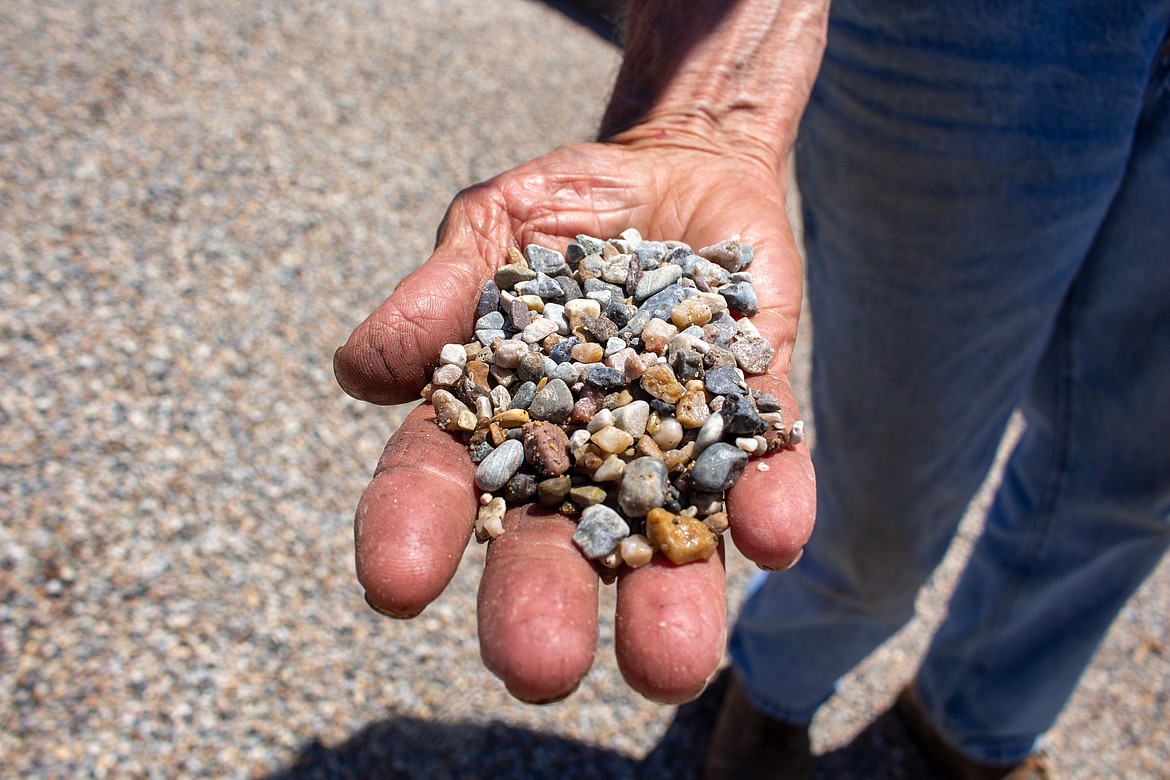 Basin Bark owner Dave Jones holds small rocks, popular with playgrounds or other similar areas where children and families might frequent.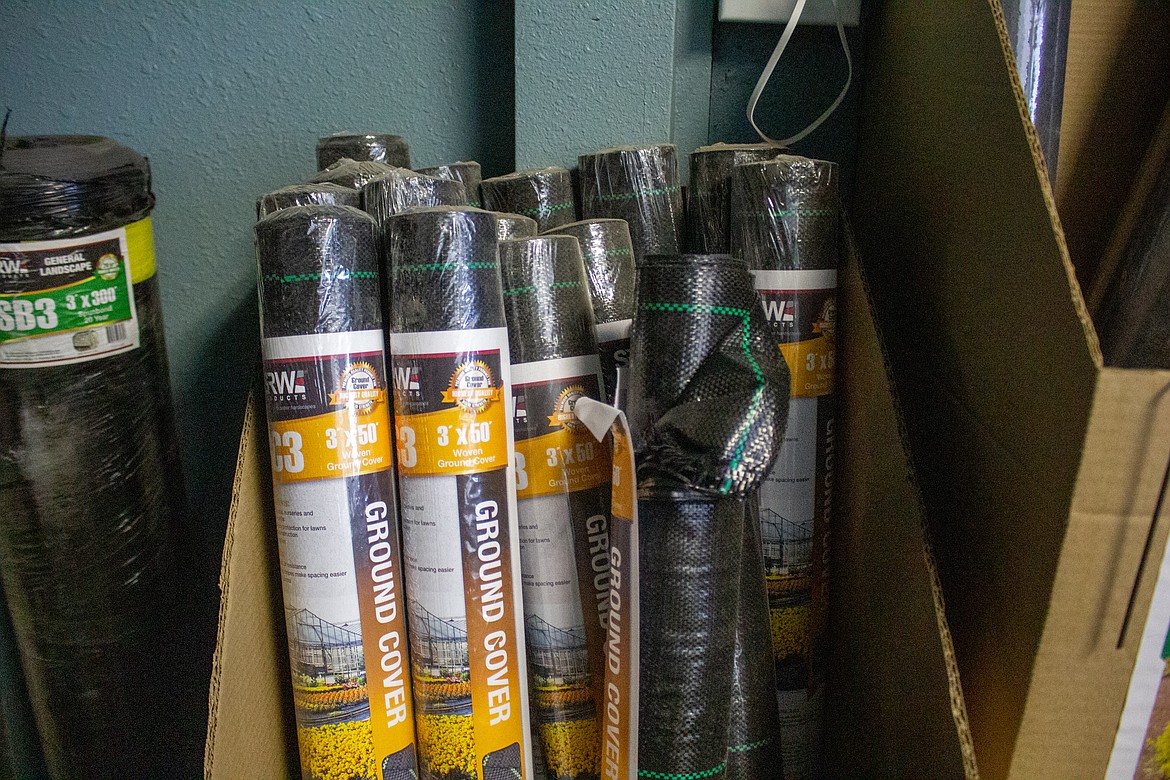 Plastic ground cover linings under landscaping materials can help further protect the soil around one's home while helping to keep pestering weeds at bay.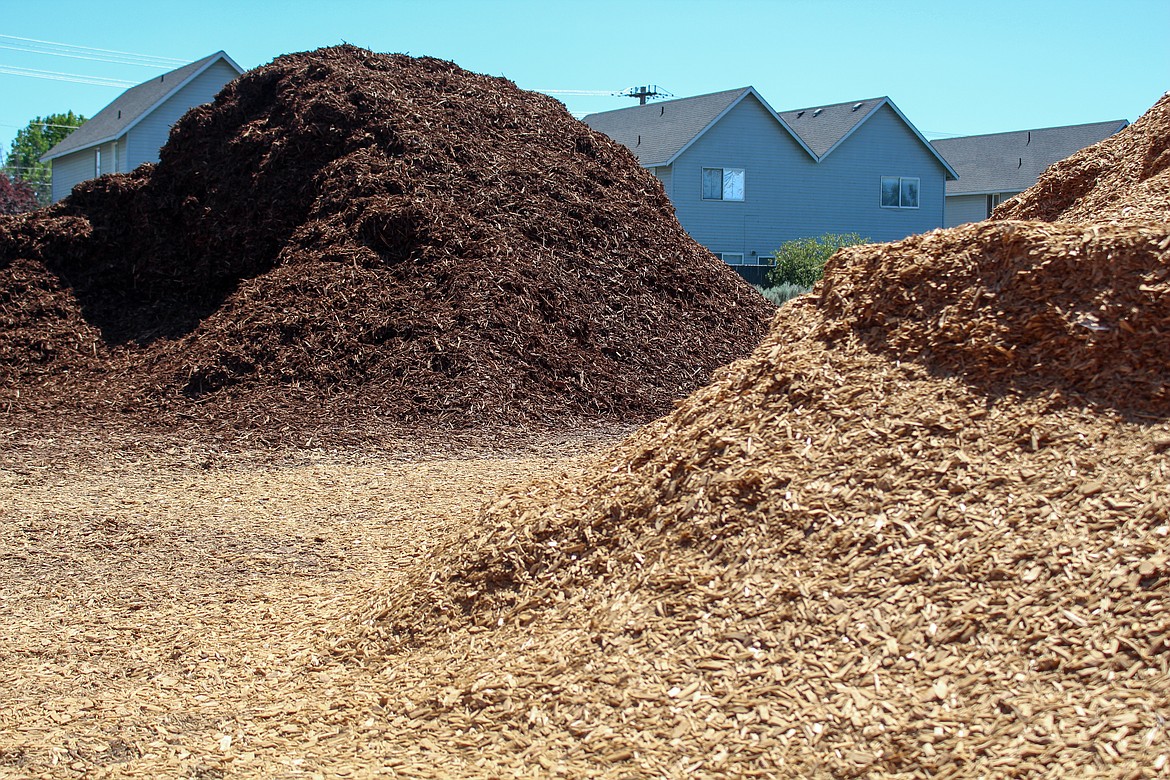 Homeowners have a variety of shapes and sizes to choose from when selecting the right bark to go around their home's landscaping.
Previous
Next
by
CASEY MCCARTHY
Staff Writer
|
June 5, 2021 1:00 AM
MOSES LAKE — There are a variety of options to choose from when deciding on ground cover in landscaping around one's home. The decision often comes down to personal preference or price range, but each material provides a unique option for homeowners, whether it be rock, bark or composted soil.
Dave Jones is the owner of Basin Bark landscape supply company in Moses Lake and has been in the industry for 25-plus years. Jones said the most popular choice he's seen recently is fractured basalt rock.
With a lower price point per square cubic yard, Jones said the basalt rock has been a popular choice for home owners and home builders. Builders like Hayden Homes have almost exclusively been using the basalt rock around new homes recently, he said.
"Rock keeps the weeds down too," Jones said. "Almost any ground cover over fabric or plastic is going to keep those weeds from coming through."
The fabric landscaping ground cover lining, placed under the rock or bark in and around homes, is something Jones said he always recommends, particularly with the soft, sandy soil in the area.
"Rock typically weighs 2,800 pounds a yard so when it sits on our soil, it tends to want to sink fairly easily," Jones said. "When it gets really wet, from maybe snow melt, it all wants to sink down and disappear."
Jones said there will be some dust buildup over time in these linings, but typically it's a gradual buildup. He said the lining with a tight layer of rock over top can also help keep weeds at bay.
With bark, Jones said there are a variety of different sizes with three main price points for buyers to choose from. He said bark can help absorb and keep moisture in the ground, in addition to keeping the sun from beating down on the bare soil.
He said the larger bark chunks tend to be more popular, particularly for homes with a more open or spacious yard, due to the high winds that can frequent the Columbia Basin.
"A lot of the smaller sizes can tend to blow away," Jones said. "If they've got protected yards with fences, the smaller bark works fine. But out in the open in larger yards, the bark tends to blow away in smaller sizes."
Shredded bark is popular, particularly with the farm community, for in and around tree rows. Jones said the shredded bark gives a more natural look when mixed in with the pine needles or leaves off trees, while still offering ground protection.
Around residential homes, he said the bark choices are more a mix based on personal preference. Again, he said the thicker "nugget bark" has been popular in town. Soil or compost mix is going to be top choice for anyone with raised garden beds or plans for flowers in their yard's landscape.
Jones said Basin Bark offers both a straight compost and a 50/50 blend of compost and soil.
In regard to maintenance, Jones said rock is pretty much permanent other than maybe clearing away pine needles or other materials that gather around the area. Bark, on the other hand, tends to need to be refreshed every few years.
Jones said it's more of a personal preference which materials a home owner chooses to go with in different areas of the yard. But for him personally, he said he recommends avoiding putting too much bark directly next to the house.
"If it was me, I'd keep bark away from the house just in case of the potential of fire," Jones said. "Rock is going to be less likely to burn, plus you get better drainage."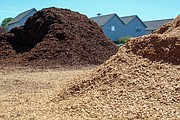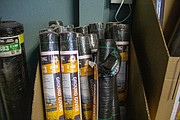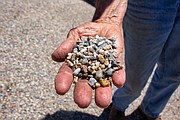 ---