Warden girls run past Moses Lake, 78-52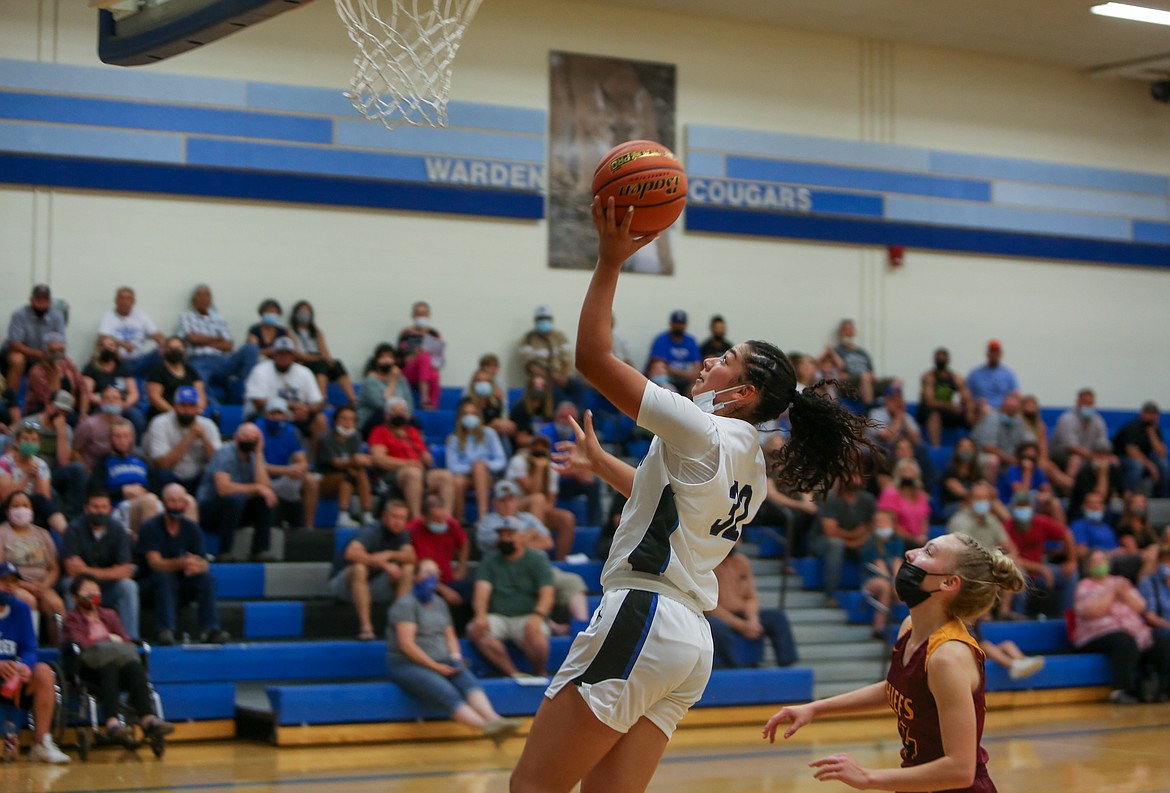 Warden High School junior Kiana Rios soars in for a layup on a fast break after a steal by the Cougar defense in the 78-52 win over Moses Lake High School on Wednesday.
Casey McCarthy/Columbia Basin Herald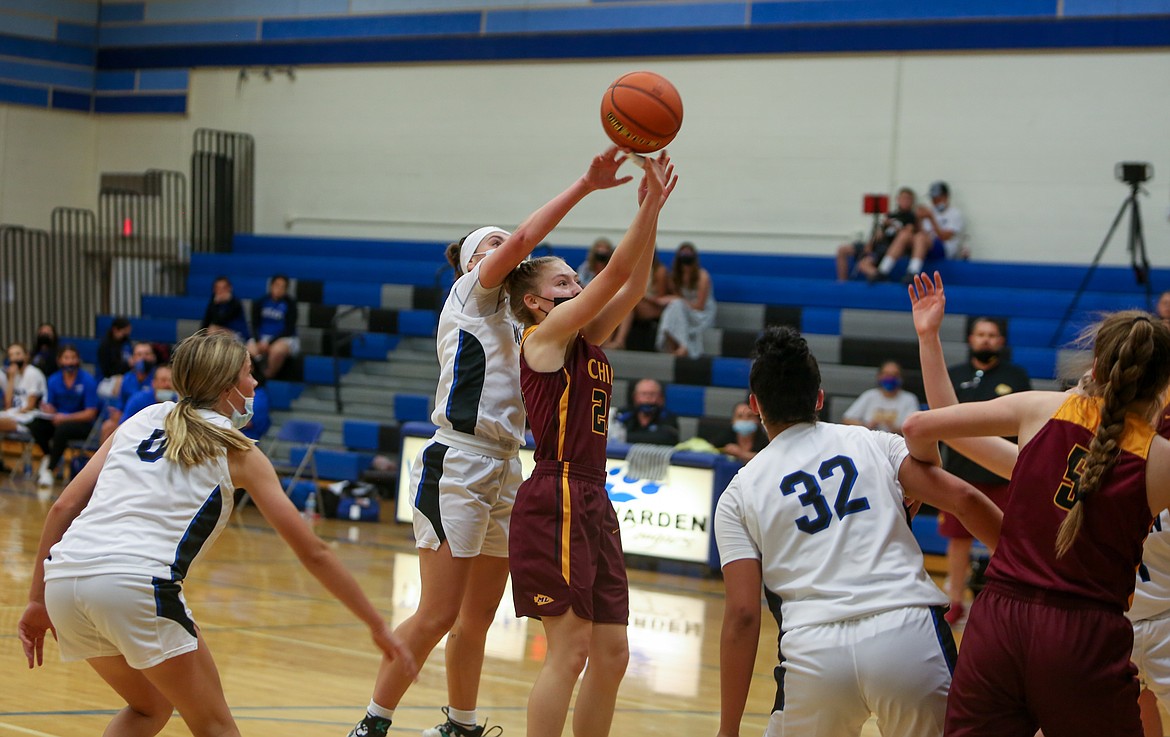 Warden High School's Quinn Erdmann goes up to get a hand on the shot of Moses Lake's Teagan Wiltbank on Wednesday night in Warden.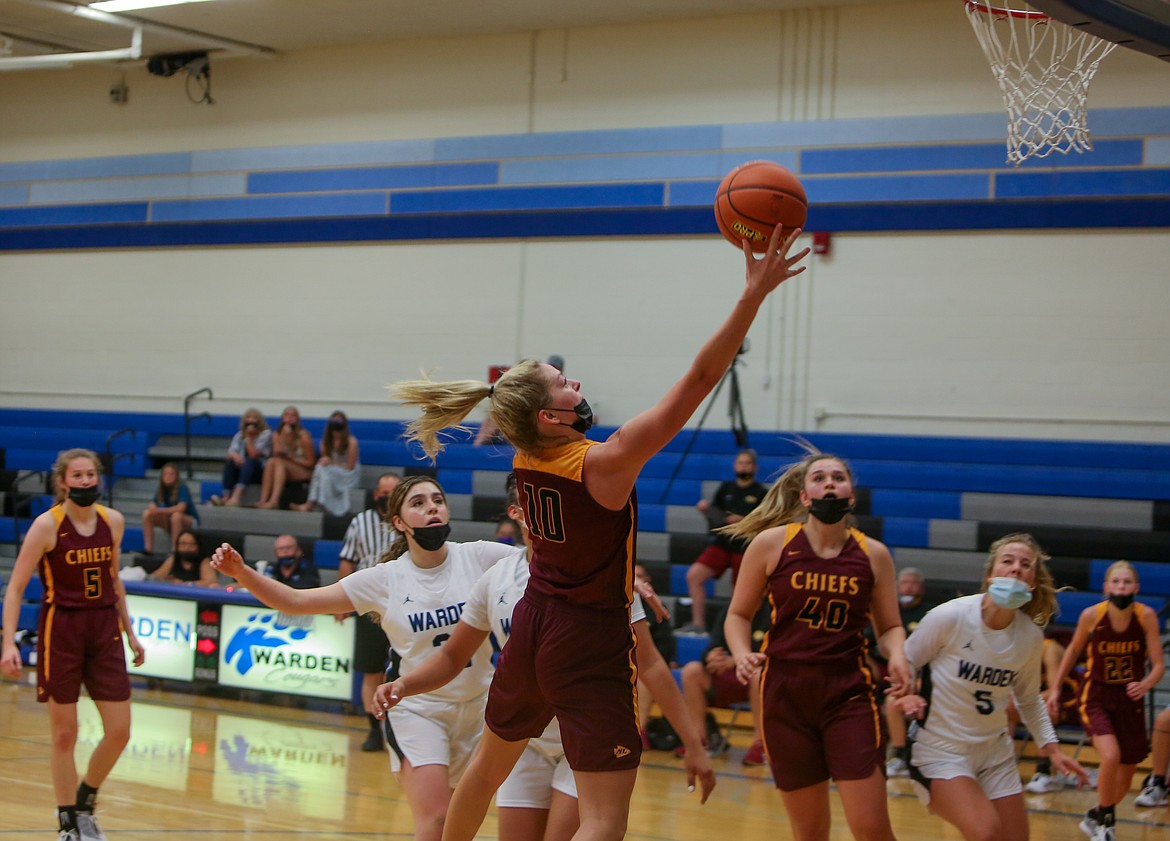 Moses Lake High School's Anna Olson soars into the lane for a layup in the 78-52 defeat at Warden High School against the Cougars on Wednesday.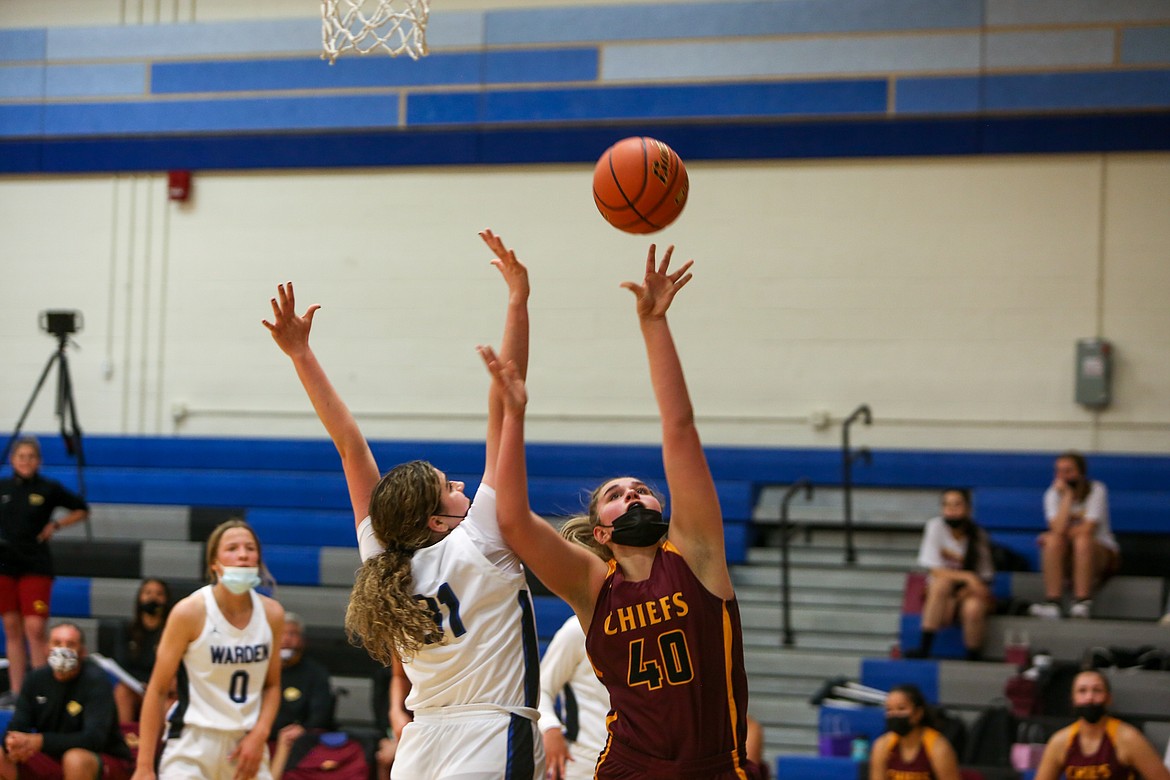 Moses Lake High School senior Meagan Karstetter gets the shot up under the rim with Warden's Rylee McKay contesting on Wednesday night at Warden High School.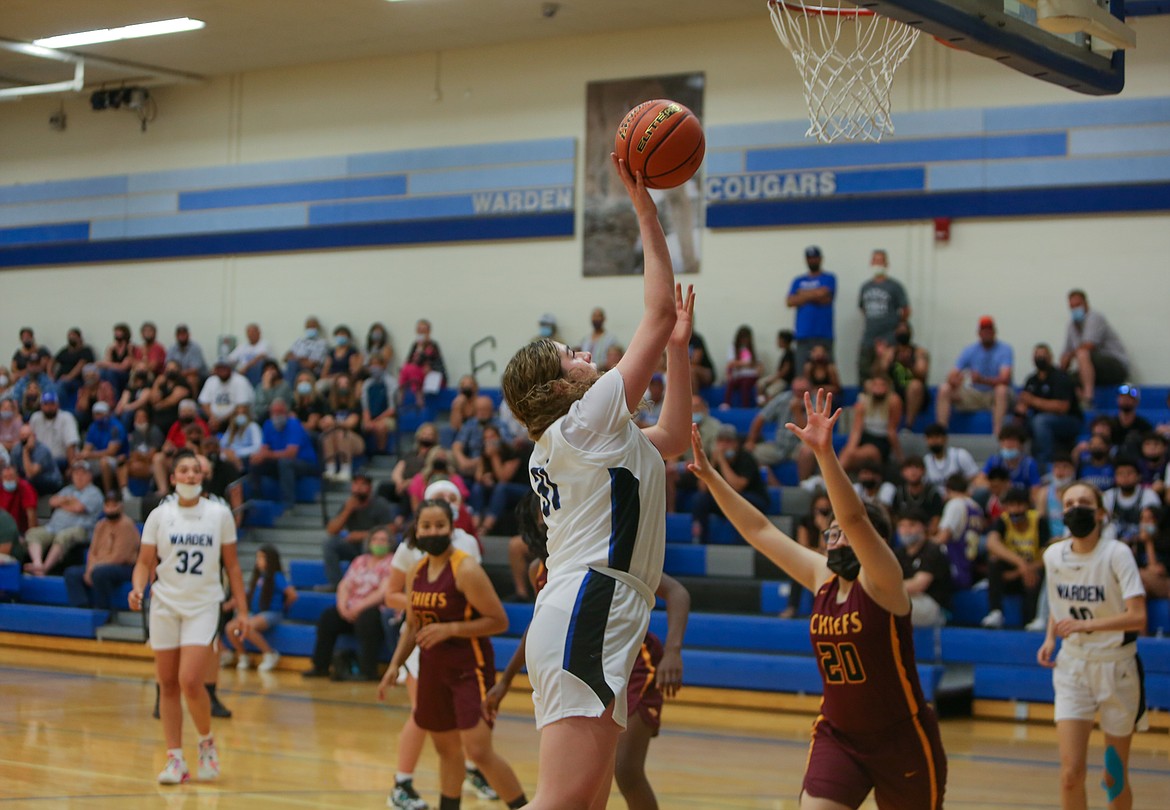 Warden High School's Rylee McKay puts a shot up near the rim in the fourth quarter of the Cougars' 78-52 win over visiting Moses Lake High School at home on Wednesday evening.
Previous
Next
by
CASEY MCCARTHY
Staff Writer
|
June 4, 2021 1:00 AM
WARDEN — The Warden High School girls basketball team responded well to its toughest test this season, defeating visiting Moses Lake High School 78-52 Wednesday.
The Warden Cougars got off to a fast start, jumping ahead 8-0 before a Moses Lake timeout in the first quarter. The Moses Lake Chiefs responded to cut the deficit to 15-10 at the end of the quarter.
Warden's relentless full-court defensive pressure paired with some hot shooting pushed its lead to double figures, giving it a 39-26 advantage at halftime.
Warden held onto its lead the rest of the game, stretching the margin to as much at 30 points at times.
Warden junior Kiana Rios led the Cougars with 25 points. Rylee McKay finished with 14, while Jaryn Madsen finished with 13. Freshman Lauryn Madsen had 11.
Kiana Rios talked about bringing back the majority of last season's state tournament squad.
"We've always had great chemistry," Rios said. "Every year, we just strive to build on that and then we just executed well in games."
For Moses Lake, Meagan Karstetter and Anna Olson both finished with 12 points. Senior Olivia Waites added 10.
Moses Lake head coach Matt Strophy said he was more impressed with Warden than he was disappointed in his team's performance.
"They worked hard, they got after rebounds, they created steals," Strophy said. "Nobody likes pressure, nobody likes to play physical like that and we didn't handle it well."
Moses Lake moves to 3-1 for the season. The Cougars remain undefeated at 5-0.
---