Driveway art: Moses Lake student finds comfort and confidence in chalk drawing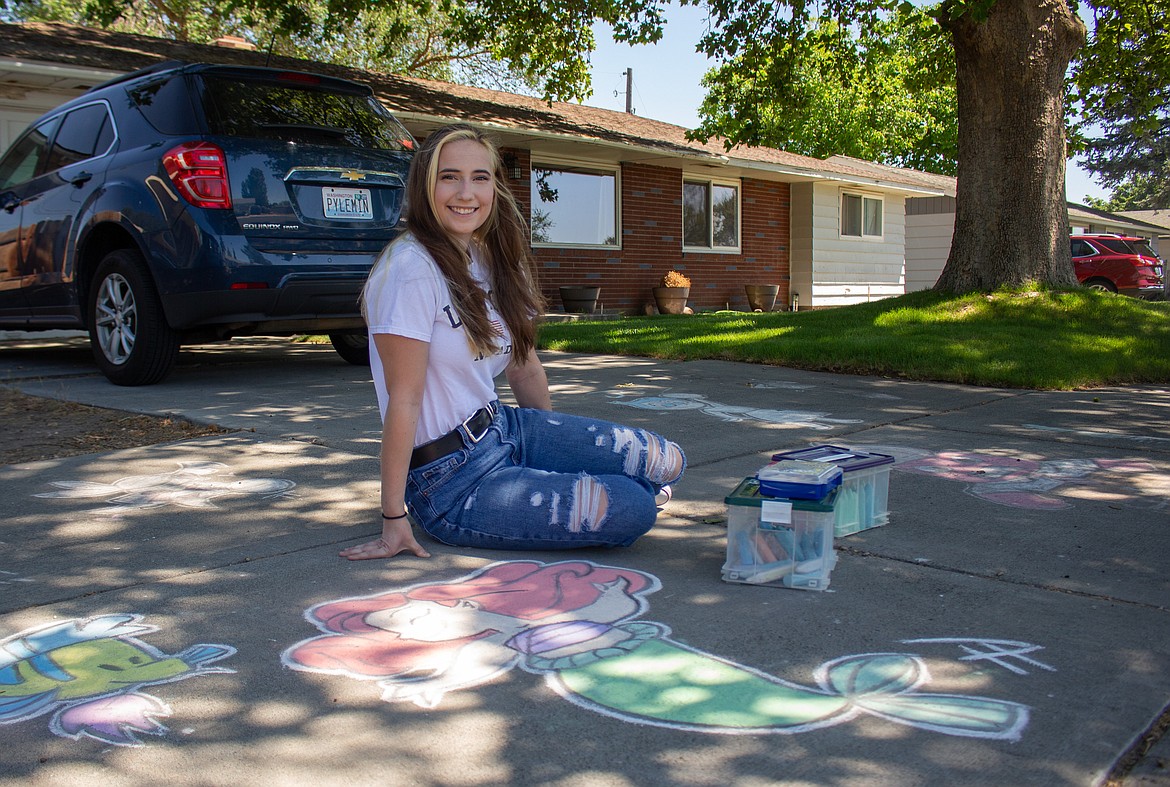 Moses Lake High School senior Tessa Pyle sits in her driveway in Moses Lake on Tuesday afternoon beside one of the many chalk artworks she's created since picking up the hobby shortly after the pandemic came into affect last spring.
Casey McCarthy/Columbia Basin Herald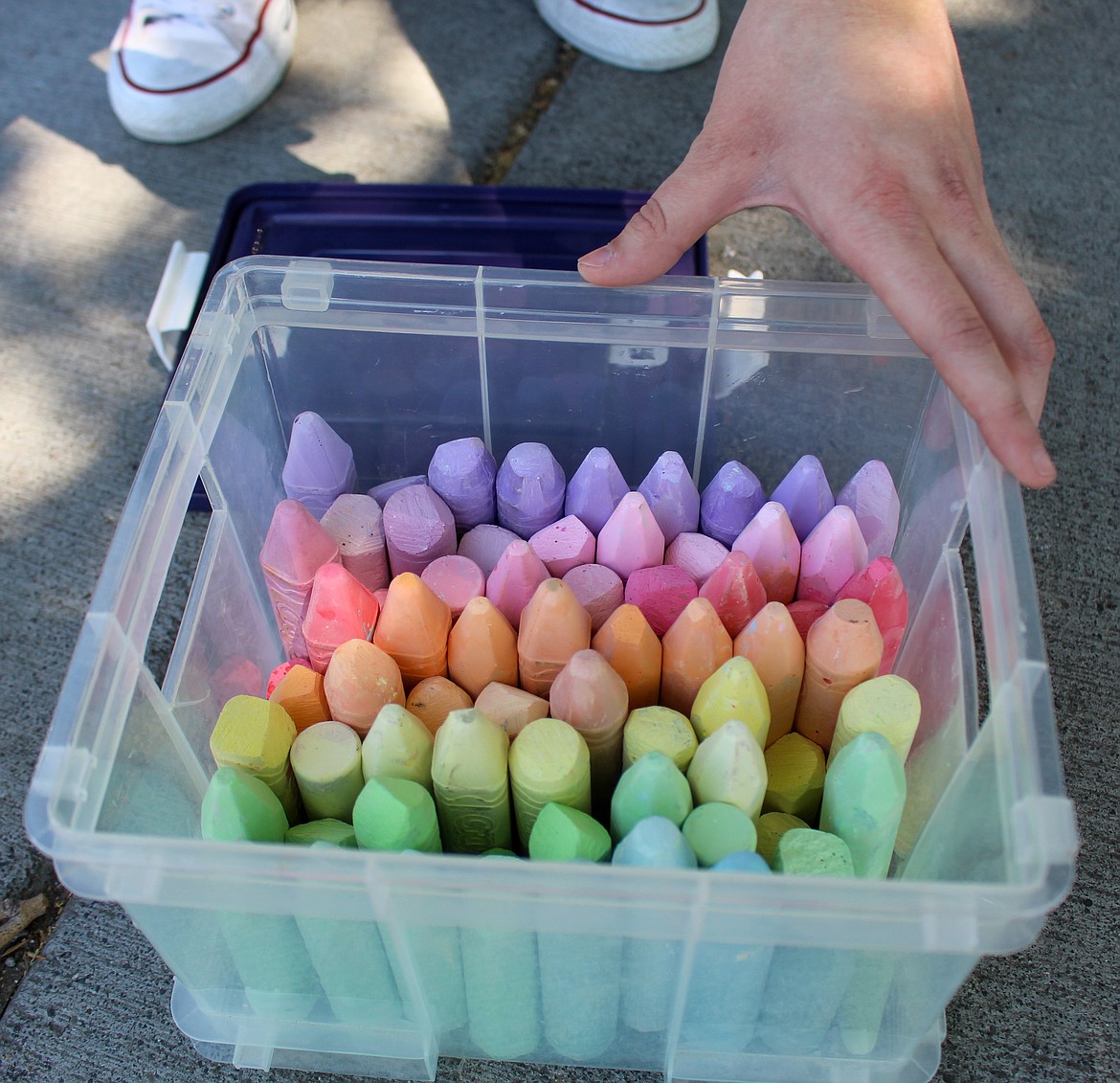 Tessa Pyle stands beside one of her containers filled with chalk used to create her chalk artwork she's done for the past year since kicking off just after the pandemic.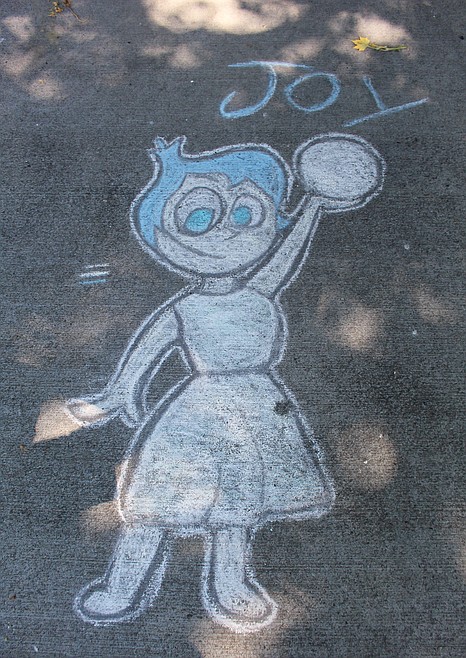 A chalk drawing of a character from the Pixar movie, "Inside Out," is one of a number of drawings on the driveway outside Tessa Pyle's family home in Moses Lake.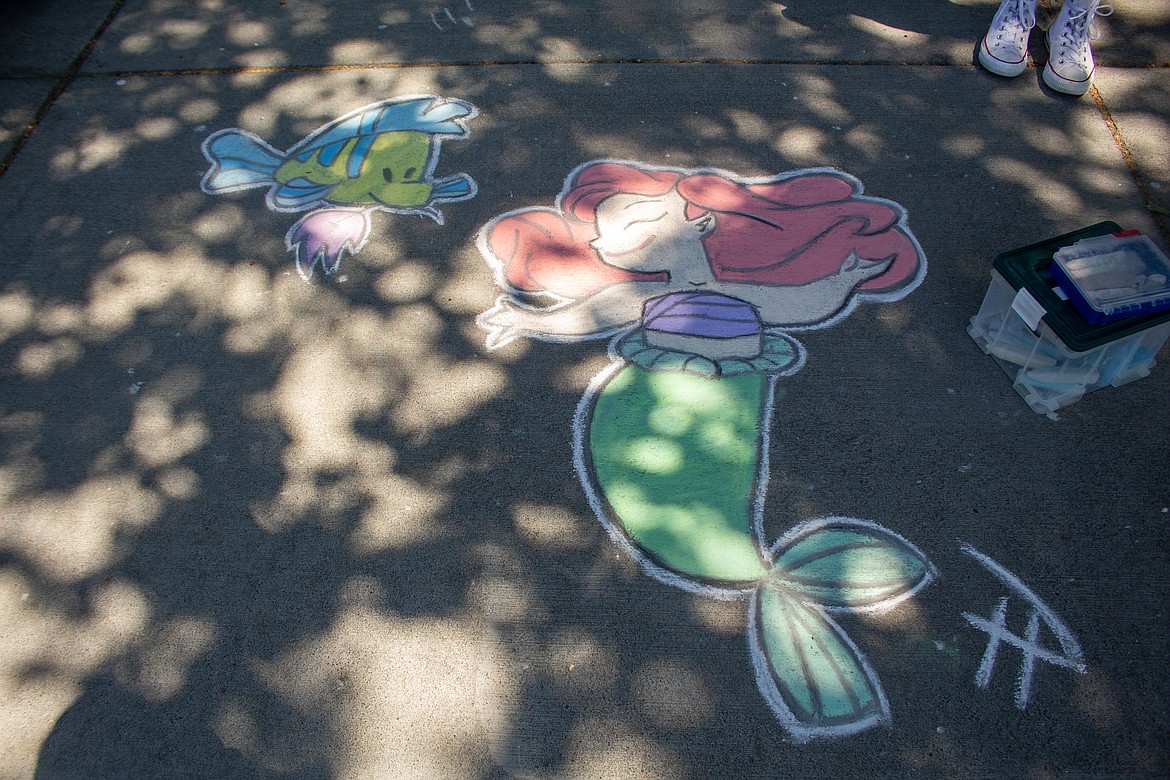 A drawing of Ariel inspired by the Disney animated movie, "The Little Mermaid," is just one of a number of Disney-themed chalk drawings Tessa Pyle has created this past year.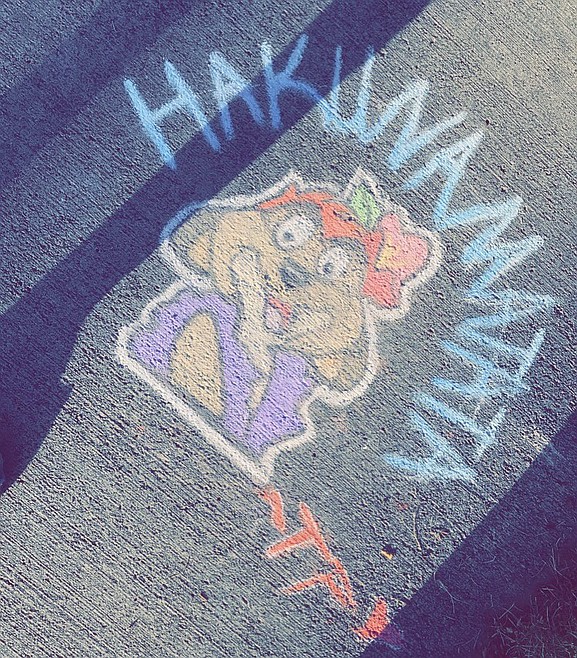 A chalk drawing of Timon from Disney's "The Lion King" done by Moses Lake High School senior Tessa Pyle.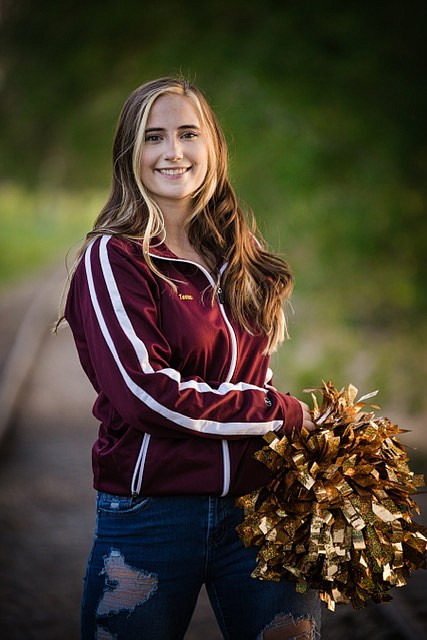 Moses Lake High School senior Tessa Pyle holds her pom poms from the high school drill team for a senior photo shoot.
Previous
Next
by
CASEY MCCARTHY
Staff Writer
|
June 4, 2021 1:00 AM
Moses Lake High School senior Tessa Pyle started doing chalk artwork on the driveway and sidewalk outside her home, after the pandemic struck last year, as a way to get out of the house.
"My parents were sick of me laying in bed all day, so they got me some chalk at the dollar store," Pyle said. "I went out and drew the character Stitch, and really it looked decent, and I just kept doing it."
Pyle said going outside to sit by the driveway, listen to music and just draw really helped her escape some of her anxiety and stress. In the past, she said her mom has tried to get her to meditate to calm herself down.
Drawing has helped with that, she said.
Pyle has always had an artistic background. She said she's been singing since she was born and dancing since about the time she was 2 years old. She also has been a member of the high school drill team all four years and is a member of a competitive dance team with Today's Generation Dance Company.
"I love to play the guitar, the ukulele and the piano," Pyle said. "I'm also trying to get more into art on the computer, but I'm not quite there yet."
Pyle said the process of creating an artwork with chalk, compared to being part of a dance number or routine, is quite different and much more her own.
"A dance team, it's more your teacher's artwork, it's more the whole team trying to put together this image for the audience, or on piano, it's more what the piano teacher wants me to project to the audience," Pyle said. "With the chalk artwork, it's more what do I want to project, what do I want people to see when they see this chalk."
Zoey Bown, Tessa Pyle's older sister by seven years, is the closest sibling to her in age and one of the biggest artistic influences for her growing up. Pyle said a lot of her memories with her sister are of her drawing or copying a picture onto a piece of paper.
She said she always wanted to be able to do that, too, and just decided to give it a shot one day. From there, she said she's just started to create her own works, which have recently been done in chalk.
Disney characters are what she likes to draw the most, starting out with Stitch from "Lilo & Stitch." More recently, she completed some works inspired by the Pixar film, "Inside Out," which just happened to be the theme for one of her recent dance routines.
"I did "Inside Out" a couple weeks ago; that was really fun and really challenging for me," Pyle said. "I also did Timon from "The Lion King," and it turned out really cool."
Pyle said she and her family try to take pictures of all of her artworks to keep track of all of them.
A lot of chalk artwork was used as a way to spread positivity for people stuck indoors early on in the pandemic. She said a family friend reached out about drawing some things on their porch last year, but she initially told them no out of fear.
"I don't really like sharing my art because it's kind of scary to do that because people can judge it, people can say harsh or critical things about it," Pyle said. "But when I put my chalk art out there I just got such a positive reaction, I was like, 'Oh, it's fine.'"
Pyle said she mostly wrote positive messages like, "Have a great day," on her family friend's porch. She said just getting one positive reaction to her works helped her become more confident in her talent as an artist.
She's headed to Brigham Young University in Idaho next fall for college and is planning to pursue a major in art with an emphasis in graphic design. Pyle said she's thinking about minoring in teaching with plans to possibly become an art teacher one day.
Casey McCarthy can be reached via email at cmccarthy@columbiabasinherald.com.
---