Royal boys defeat Othello, 60-42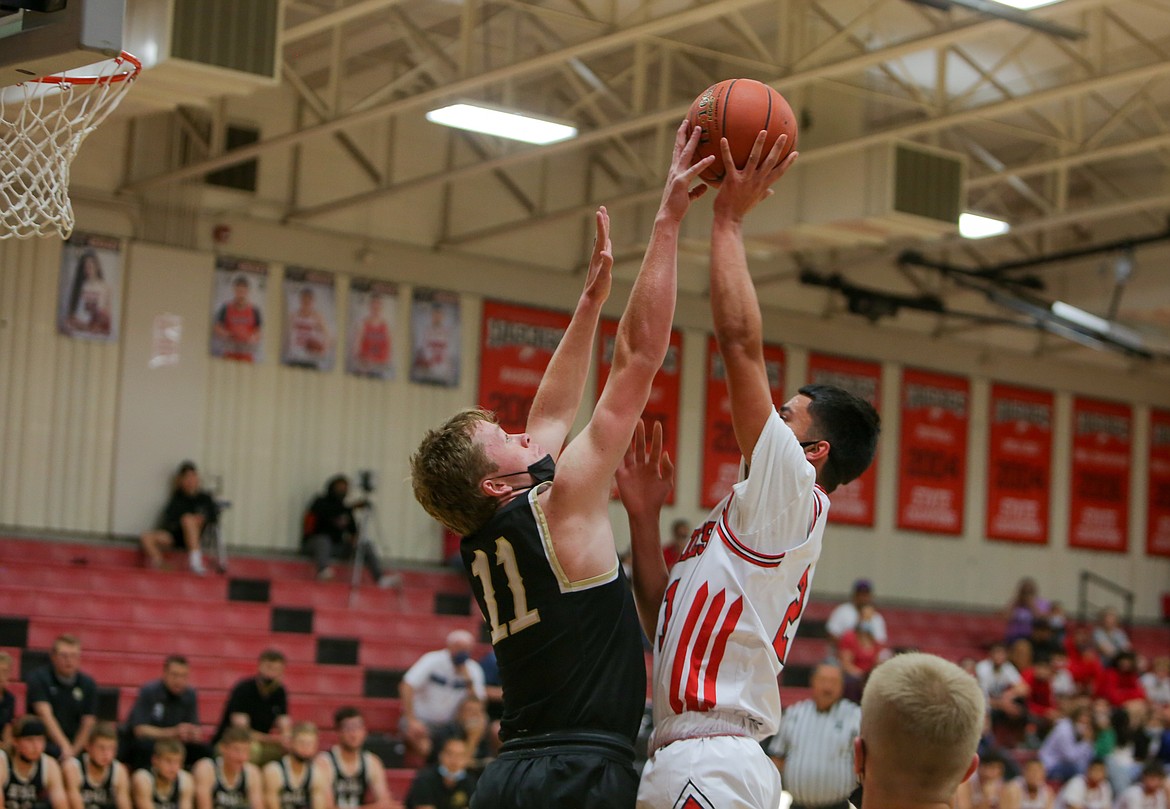 Royal High School's Cooper Christensen goes up for a block against Othello in the first half on Saturday afternoon at Othello High School.
Casey McCarthy/Columbia Basin Herald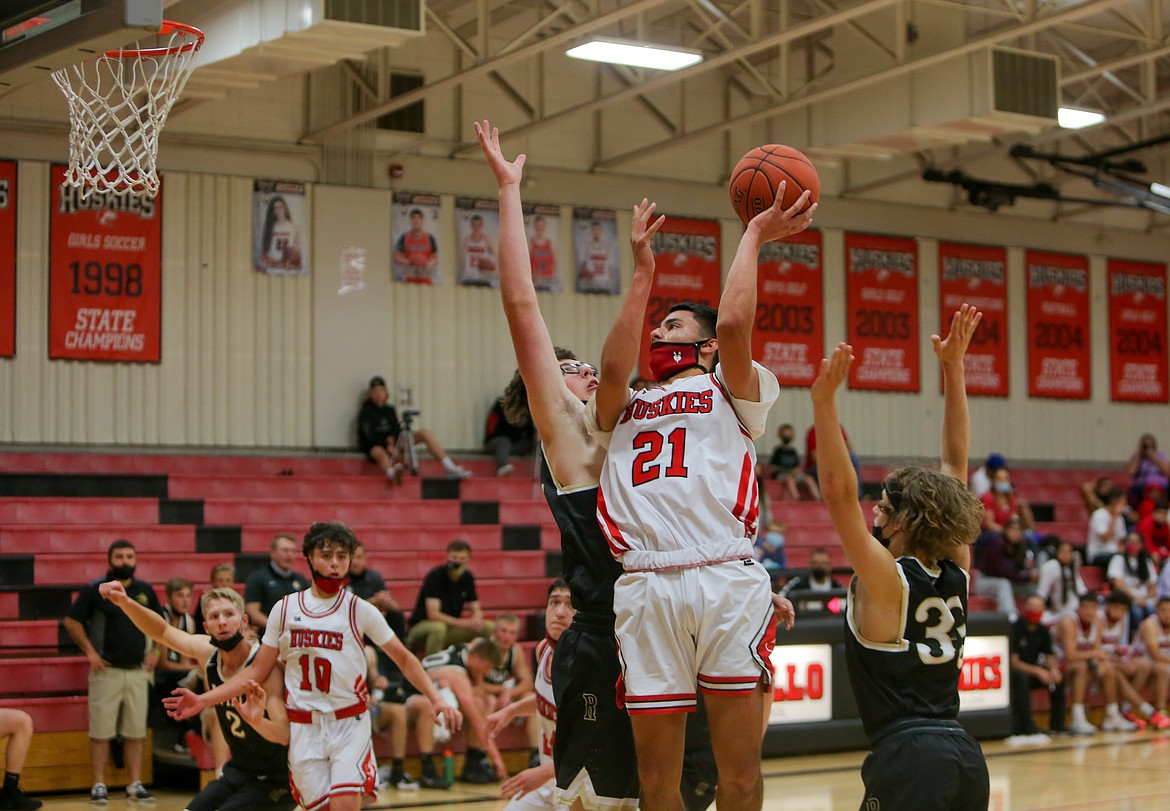 Othello High School's Sonny Asu goes up for a shot in the paint in the second half on Saturday afternoon against visiting Royal High School.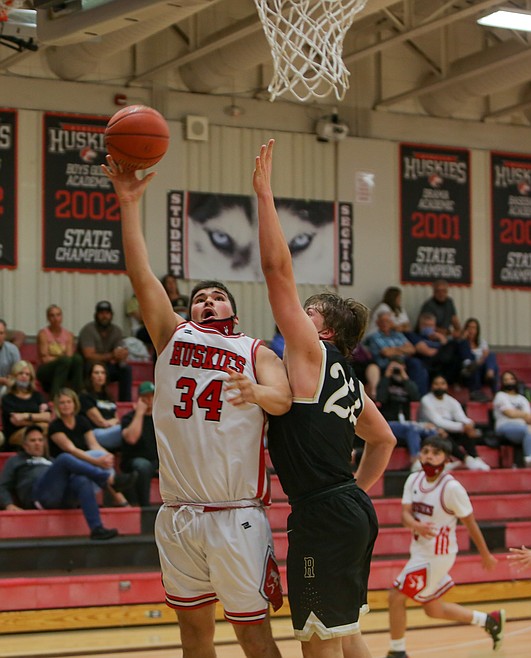 Othello's Julian Alegria fires a shot up in the paint for the Huskies in the second half at home against Royal High School on Saturday afternoon.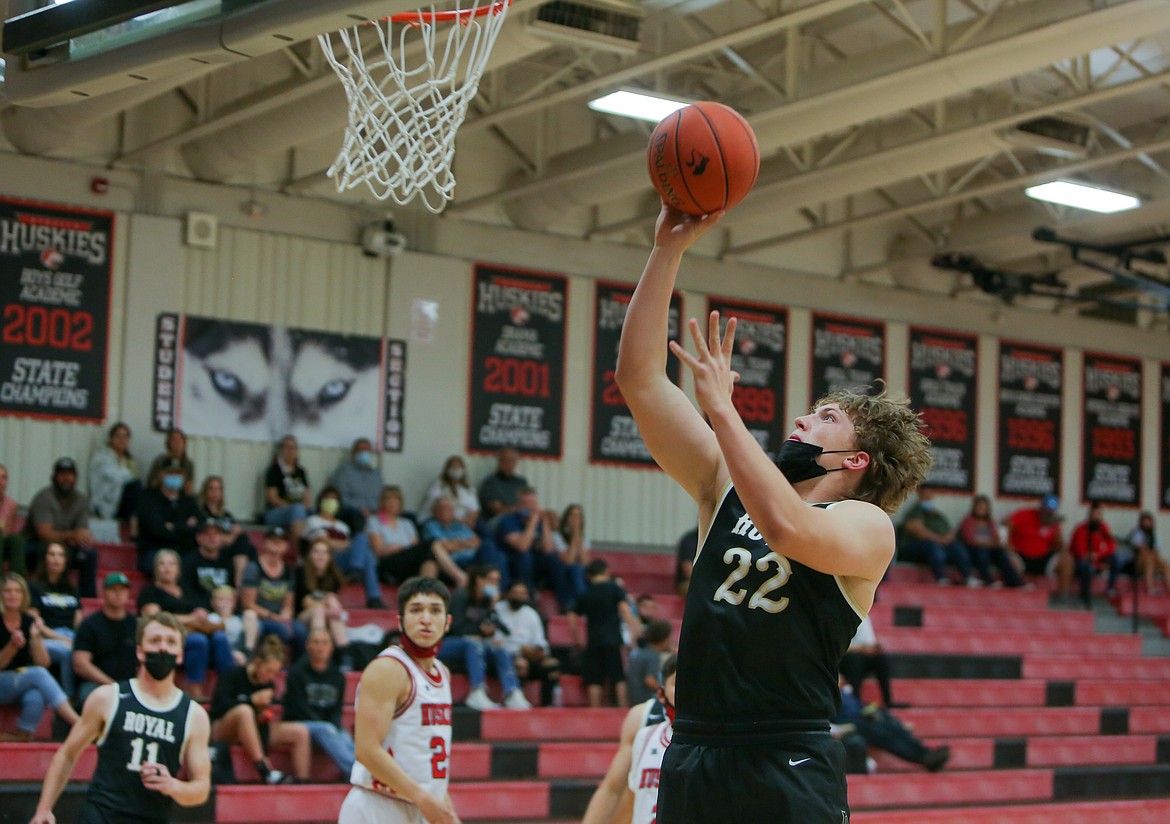 Royal High School's Avery Ellis goes up for a basket early in the first half for the Knights against Othello High School on Saturday afternoon.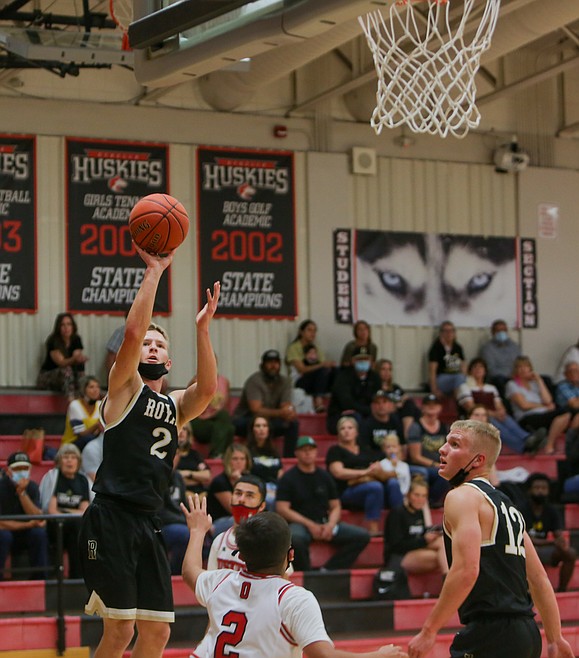 Royal High School's Luke Bergeson (2) goes up for a shot in the first half of the Knights win over Othello High School on Saturday afternoon.
Previous
Next
by
CASEY MCCARTHY
Staff Writer
|
June 2, 2021 1:00 AM
ROYAL CITY — The Royal High School boys basketball team picked up a 60-42 road win over Othello High School on Saturday.
The Royal Knights jumped out early, leading 19-8 after the first quarter. Othello's offense picked up a bit in the second, but was unable catch up, trailing 32-19 at halftime.
Royal's defensive pressure and strong shooting kept the Knights ahead in the second half. The Knights led 46-29 heading into the fourth quarter and won with an 18-point margin.
Avery Ellis led the Royal Knights with 14 points, in addition to another strong night on the boards. Luke Bergeson and Jace Allred each finished with 11.
Royal head coach Ray Valle said the team continues to get better each game, as he builds up an idea of what rotations work best. The great thing about this group is that whenever someone has an off-night, there is someone there to pick up the slack, Valle said.
"That's just what this team is about; anyone can have a night," Valle said. "We just gotta make sure everyone is on the same page and celebrating each other and having fun. That's kind of what we're keying in on."
Avery Ellis and Luke Bergeson have both been hot the past few games, Valle said.
Othello boys basketball head coach Roman Pruneda said the energy wasn't the same as it was in his boys' 55-46 win Friday against Rogers High School.
With a young group, he said, part of the process is just them learning to be consistently energetic. He said this has been especially tough with a heavy game schedule.
"It's nuts, it's hard on them, especially with school not being normal and everything going on," Pruneda said. "It's tough playing that many games in a week, four games in a week."
When the team has been successful so far this year, he said, it's been driven by the defense.
Once the offense begins to start clicking, Pruneda said, he believes things will look up.
The Huskies currently stand at 3-3 for the season, while the Knights moved to 5-0.
---