Made in the shade: Find the right covers for your home's windows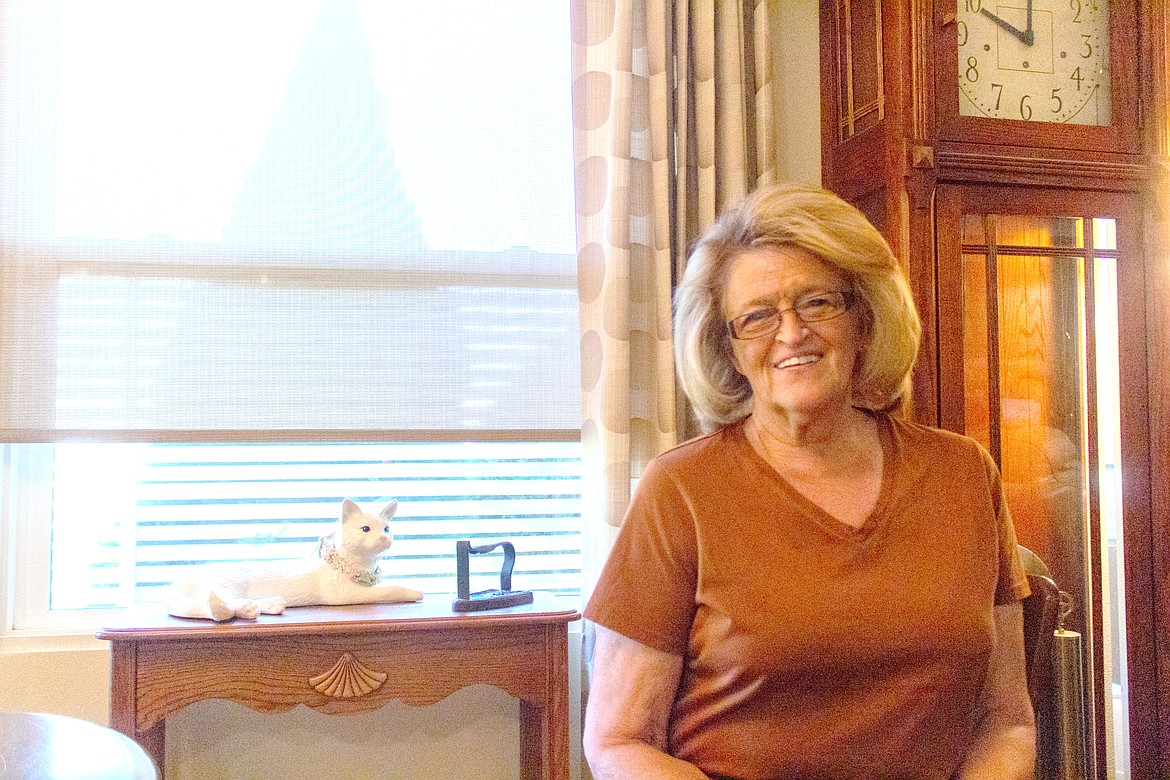 Wendy Coyne, owner of Window Works in Moses Lake, sits beside her window in her home complete with solar shades and custom drapery.
Casey McCarthy/Columbia Basin Herald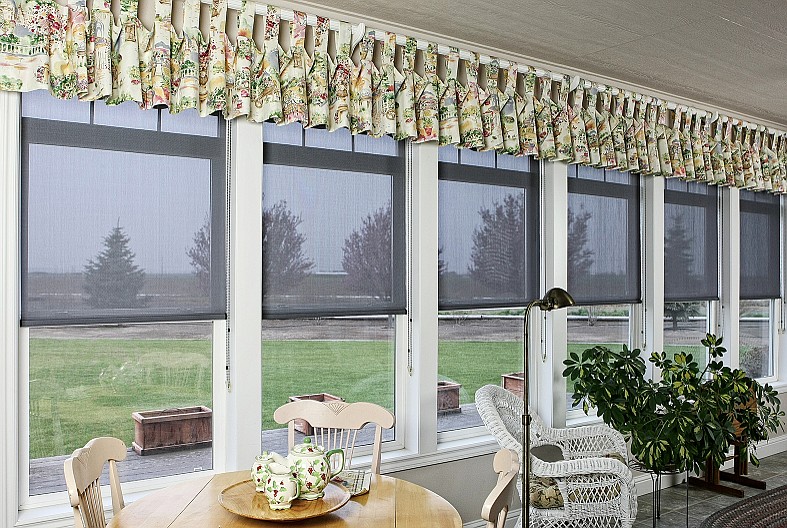 Solar shades, like the ones pictured, are popular with homeowners for their low maintenance and have increased in popularity in recent years.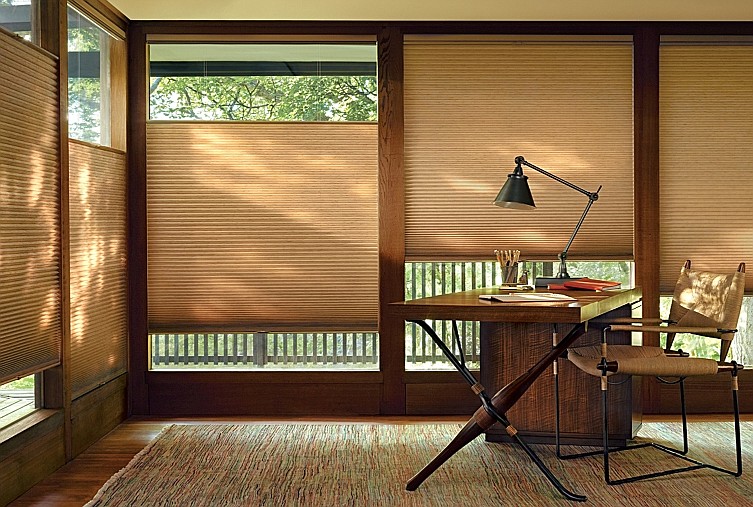 Honeycomb shades like the ones pictured are some of the more popular choices for customers looking to replace their shades or blinds in their home.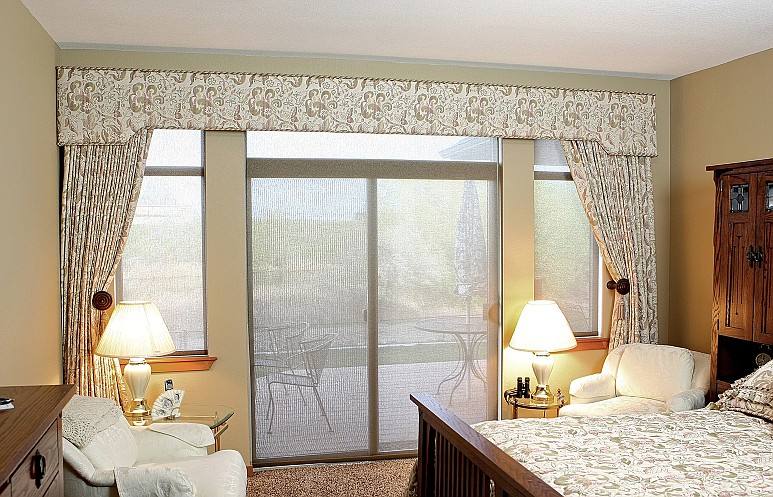 Custom matching bedspread and drapery is a popular choice for customers and can even be paired with solar shades or other window shade options pictured here.
Previous
Next
by
CASEY MCCARTHY
Staff Writer
|
July 24, 2021 1:00 AM
MOSES LAKE — Enjoying the sunshine on an almost daily basis in the summertime is one of the luxuries of living in the Columbia Basin, but finding the right shades, blinds or drapes to combat that sunlight can be key.
Wendy Coyne has been the owner of Window Works in Moses Lake for more than 40 years, helping homeowners find the right fit for their windows. Coyne said Window Works is a service-oriented business that will come to people's homes to find the best choices for each customer. Window Works will measure, install, repair and offer a variety of options in custom drapery and bedroom suites.
Coyne said finding the right fit for customers starts with a conversation to figure out what they want. The three most popular choices with customers tend to be the wood blinds, honeycomb shades and solar screen shades.
Solar screen shades have risen in popularity more than any other window shade options in recent years partially because people just hadn't paid as much attention to them before, Coyne said.
The solar shades are low maintenance and don't gather dust nearly as much as other options, like wood blinds. Solar shades come in a variety of different densities, too, depending on how much light someone wants.
"That's what I have in my home; I prefer those over any others because of the way they screen the sun," Coyne said. "You don't have to have your windows closed off to where you're cocooned in your own house because the sun's still coming in."
If privacy is a big concern, Coyne said solar shades might not be the option because people outside can see through them at night with enough light indoors. She said there's no such thing as "one-way shades."
While not typically the option she suggests first, Coyne said wood blinds are probably the most popular choice with customers due to the low cost. She warned they can gather dust profusely, particularly in this area of the country, but are nice because they can be adjusted up and down.
Of the three most popular choices, Coyne said wood blinds are probably the sturdiest and might be a good option for families worried about young children damaging the window shades. Homes with taller windows may call for lighter, cellular blinds that aren't as heavy, especially if people plan to pull the shades open on a regular basis.
Curtains and custom drapery can be a bit more of a lengthy process, Coyne said. She said most people will go with blinds or shades if there is an immediate need, as custom curtains can take at least six weeks.
"Typically, a person does their whole home in blinds," Coyne said. "They may add drapery as a finish. There's nothing more lovely and it makes things look very complete to have drapery."
Demographic-wise, Coyne said she sees older customers choosing custom drapery more often and younger customers with simply blinds or solar shades.
In addition to selling custom drapery, Window Works sells custom bedspreads and other accessories. Often, Coyne said customers will choose custom drapery as part of a bedroom or living room suite.
Of all the options available, Coyne said the smaller mini metal blinds that were once popular have really dropped off and are mostly only used in commercial installations now.
Vertical blinds are a popular choice for patio or sliding back doors, but Coyne said she personally doesn't suggest those for windows very often.
"When you tilt those, you have to be standing in the right direction or you're totally closed off," Coyne said.
Window Works also offers in-home repairs for customers if blinds or shades are damaged, something she said not a lot of companies offer. She said she typically has very low requests for those services, as any product she sees issues with she tends to avoid selling.
"Easy care is important; it's not just how much does it cost? What does my neighbor have?" Coyne said. "What do you buy that you can live with easily that doesn't require a lot of upkeep and it's effective? I like to promote those."
Casey McCarthy can be reached via email at cmccarthy@columbiabasinherald.com.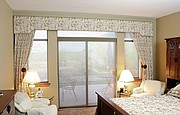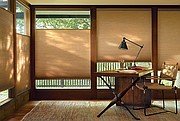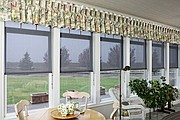 Recent Headlines
---