Douglas Bergt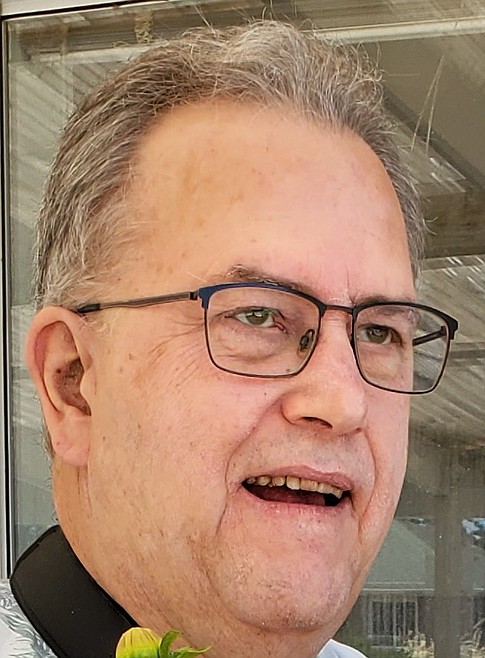 June 20, 2021 – January 26, 1958
Douglas Ralph Bergt, 63, of Tacoma, Washington, passed away from cardiac arrest on June 20, 2021, at Good Samaritan Hospital in Puyallup, following complications from a stroke.
Doug was born on Jan. 26, 1958, in Seattle, Washington. His family moved to Moses Lake in 1960 to run the R & E Food Store near McCosh Park. The three kids (The R & E Kids) sang for holiday ads on the local radio. Doug graduated from Moses Lake High School, class of '76, then went to Central Washington University where he got a BA and two MAs in music. During high school, Doug played with the Moses Lake band the Waylites. In college, he joined other brass players in downtown Seattle during the holiday season playing carols for tips. During his life he regularly played at local churches, especially during holiday seasons.
After moving to Tacoma, Doug taught junior high students at Spanaway Middle School which was his joy: starting first with band, then moving to English where he found creative ways to get his students to enjoy Shakespeare. Doug was the principal trumpet player of the Tacoma Community College (TCC) Orchestra for 20 years and the TCC Band for four years. Music was his life. He composed, taught himself piano and guitar, and had a synthesizer he enjoyed.
Doug camped and hiked, gardened and enjoyed local traveling. We all would groan with his silly jokes and wise cracks; his stories were entertaining. He was a funny, loving, warm man who helped care for his mother during her last 10 years.
He is survived by his sister Caroline (Rob) Martin; his best buddy and ex-wife Victoria Hobbs Braden; niece Emma Owings and nephews Jesse Shelby, Todd Boyer, Shawn (Shelley) Boyer and Michael (Carly) Martin. Doug was preceded in death by his parents, Frances and Ralph Bergt, and his sister, Gretchen Bergt Shelby Clark.
Please remember Doug by contributing to street musicians, and by supporting your local music scene and school music programs.
A private ceremony will be held in Tacoma this fall to place his ashes in the bay, joining his sister and mother.
---