Madeline Kagele Erickson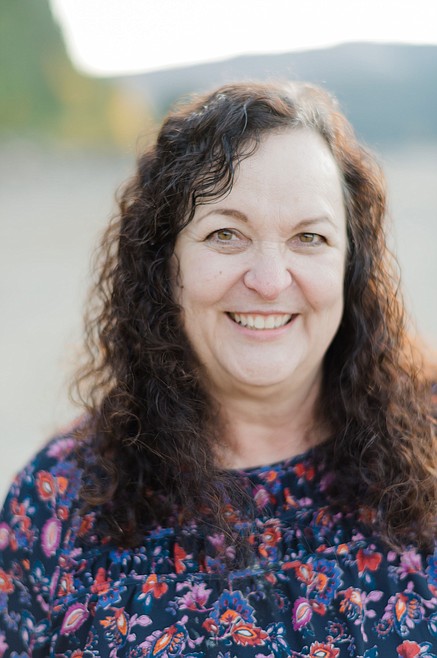 October 7, 1948 – December 23, 2020
Madeline Ursula (Kagele) Erickson, 72, died Dec. 23, 2020 at her home in Chandler, Arizona. She died peacefully in her sleep after taking a hard fall.
Known for her unwavering smile and warm laugh, Madeline made everyone around her feel loved. When you were in need, she always had words of encouragement and a big hug. Generous with her time, love and thoughtfulness, she set an example of loving fully and forgiving easily. She never wanted the spotlight, but lit the room with her presence.
Her children and seven grandchildren were her world, and she joyfully spent many hours reading books, doing art, gardening and cooking with them. She found such happiness and pride in her role as their beloved mom and nana.
Madeline enjoyed organizing, and she would call her daughter excitedly when supplies arrived from The Container Store. She labeled everything with perfect third-grade-teacher penmanship. If she spent any time in your home, you probably have a shelf with alphabetized books, or a closet organized by color and sleeve length.
Genealogy was another passion, and Madeline spent countless hours researching her family tree. She enjoyed traveling with friends and family, visiting Sweden, Italy, China and Holland. She also loved the snowbird life, bouncing back and forth between Washington and Arizona.
Madeline was the consummate hostess and greeted everyone with a hug. Guests in her home would find a bathroom stocked with her best towels and toiletries, and their favorite food/beverages waiting in the fridge. 'Home' was wherever she was. She never forgot a birthday, and no holiday went without a festive tablecloth, themed decor, a handwritten card and a treat bag.
She brought people together, making sure classmates stayed in contact, family members were up to date and friends gathered. You could count on Madeline to reach out if you hadn't spoken recently. She cherished the relationships in her life and made a point to prioritize them throughout the years. She leaves a legacy of love and friendship, and an example of goodness for all of us to emulate.
Madeline was the first of six children (two brothers, three sisters) born to Norman and Ursula Kagele on Oct. 7, 1948. She graduated from Ritzville High School in 1967, and graduated from Central University in 1971 with a degree in education and art. It was there that she met her husband-to-be, Bernard Erickson, and on June 19, 1971, they were married. They would have celebrated their 50th wedding anniversary last month.
Madeline taught many students over her 35-year teaching career, and the majority of that time was spent with second- and third-graders in the Moses Lake School District. She had a passion for learning, and went on to receive her master's in education. The year Madeline retired, her daughter announced she and her husband were expecting. It was then that she began her role as "Nana."
She was preceded in death by her parents Norman and Ursula Kagele, brothers Steven and Douglas Kagele and daughter Rachel Erickson.
She is survived by her husband Bernard Erickson; daughter and son-in-law Kristen and Nicholas Honeycutt; son and daughter-in-law Derrick Erickson and Rachel Jaffe; seven grandchildren; sisters Alice, Faye and Julie Kagele; several beloved nieces and nephews and many cherished friends.
A celebration of life service will be held on Aug. 5, 2021, at 1 p.m. at Moses Lake Presbyterian Church, followed by a reception.
In lieu of flowers, the family prefers donations be made to the Now I Lay Me Down to Sleep Organization, or the charity of your choice.
Please express your thoughts and memories at www.dignitymemorial.com.
---