Patricia Lee Goodrich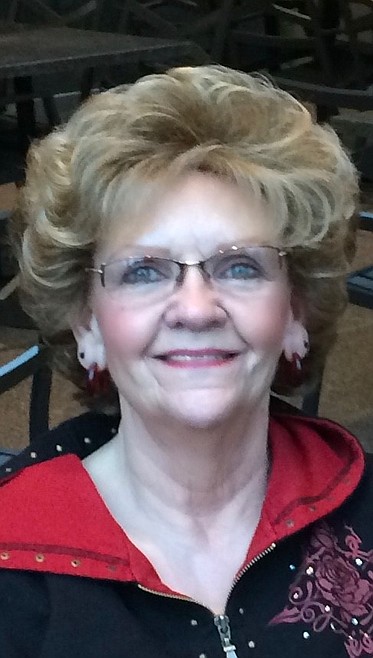 Patricia Lee Goodrich, 81, of Moses Lake, Washington, passed away on Dec. 27, 2020, at Cascade Valley Adult Family Home. She is survived by her three children Joni Schur, Donna Sanders and Scott Goodrich; her five grandchildren Heather Rummel, Whitney Goodrich, Katie Briggs, Shelby Schur and Brandon Sanders and her three great-grandchildren O. Henry Rummel, Lyle Lewis, and Georgia Lewis.
Pat was born to Anne Manning and James Forman in Ellensburg, Washington. Throughout her life she shared fond memories she had as a young child spending time on the turkey farm with her brother Jimmy, her Nana and her mom and dad. She married Ivor K. Goodrich in 1955 and spent most of her young adult life raising her three children while moving around the country as an Air Force military spouse. In 1977, she relocated from Colorado Springs, Colorado to Moses Lake, Washington with her husband Ivor.
Pat loved music, reading, nature, old movies and animals. She also loved to bowl. Pat was a forever fan of beauty and fashion. Her favorite time of the year was Christmas and it showed as she decorated the house from top to bottom, celebrating the light and love of the holiday season. In her later years, she spent time with those closest to her and regularly attended outings with the antique club. Her friends would say she was gregarious and outgoing with a good sense of humor. Her most beloved talent in life was as a storyteller to her kids and grandkids. Though never recorded on paper, she crafted from memory amazing tales personifying creatures from nature, complete with individual voices, narratives and clothing. These stories continue to bring joy, love and laughter to our family and will be passed down for many generations. What a gift she gave us. Our hearts, though full of sorrow, are also filled with love and gratitude for having been blessed with her presence for 81 years and knowing that she is now free with her maker and loved ones on the other side.
A memorial service will be held Friday, July 30, 2021 at 10:00 am at Kayser's Chapel of Memories. In lieu of flowers, please make contributions in memory of Patricia Lee Goodrich to the Dementia Society of America by mail to P.O. Box 600, Doylestown, PA 18901, or online at www.dementiasociety.org/donate.
Please express your thoughts and memories at www.kayserschapel.com. Arrangements are under the care of Kayser's Chapel of Memories of Moses Lake, Washington.
---