Legislators serve up root beer floats for children; answer 'What's a Senate?'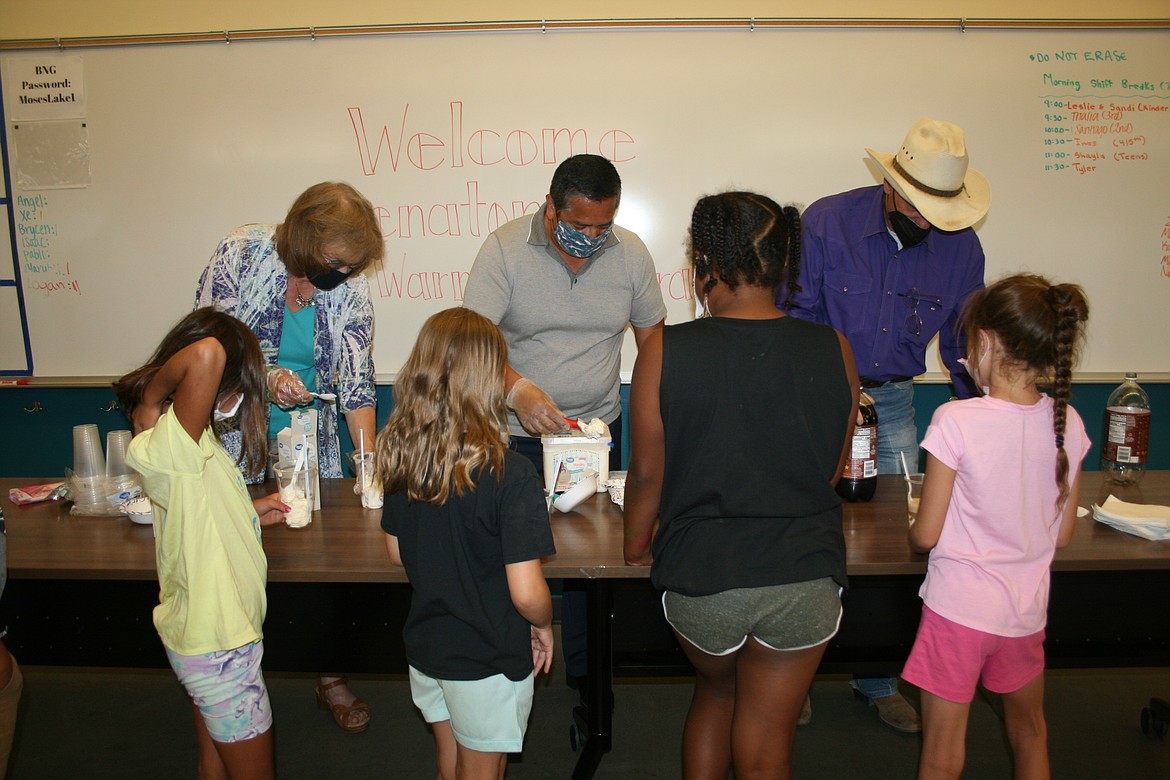 From the left, state Sen. Judy Warnick, R-Moses Lake, Rep. Alex Ybarra, R-Quincy, and Rep. Tom Dent, R-Moses Lake, dish up ice cream and root beer for kids at the Boys & Girls Clubs of The Columbia Basin Thursday.
Cheryl Schweizer/Columbia Basin Herald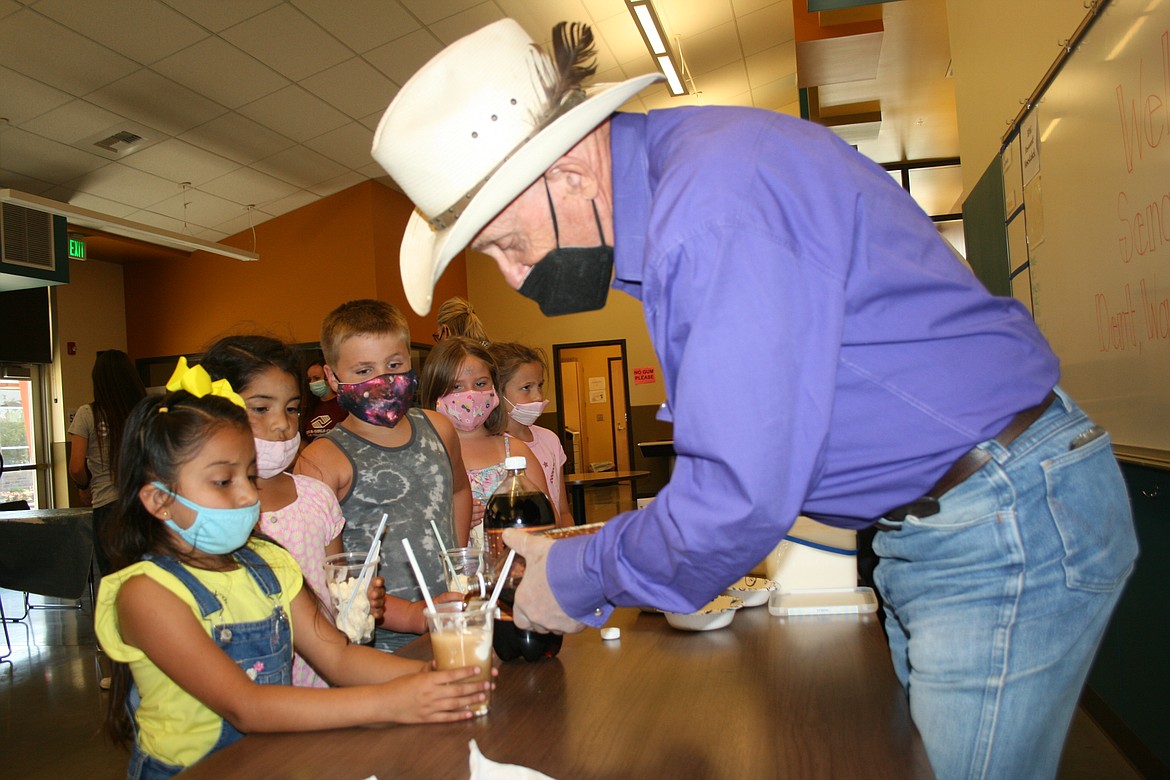 Rep. Tom Dent, R-Moses Lake, adds the root beer part of a root beer float at the Boys & Girls Clubs of The Columbia Basin Thursday.
Previous
Next
by
CHERYL SCHWEIZER
Staff Writer
|
July 19, 2021 1:05 AM
MOSES LAKE — The kids at the Boys & Girls Clubs of The Columbia Basin weren't exactly sure what the visitors did.
"What's a Senate?" asked one of the kids.
State Sen. Judy Warnick, R-Moses Lake, explained. It's one of two parts of the state legislature, the other being the House of Representatives. Warnick and her 13th Legislative District colleagues, Reps. Alex Ybarra, R-Quincy, and Tom Dent, R-Moses Lake, visited the McGraw Clubhouse at 425 Paxson Dr. to talk to the kids and share root beer floats.
The legislators answered questions about their jobs and the kids were kind of disappointed to learn Warnick, Dent and Ybarra didn't know President Joe Biden. In answer to a question about the legislature's process, Dent said senators and representatives work with each other, with employees of state agencies and with Gov. Jay Inslee. But they work for Washington citizens, he said.
"You're the boss," Dent said.
The kids asked how many kids the legislators had and if they owned animals. After that it was time for ice cream and root beer.
Some kids told Dent it was the first time they'd ever had a root beer float.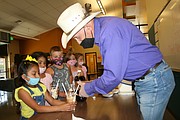 ---