James 'Jimbo' Wallace Clark Sr.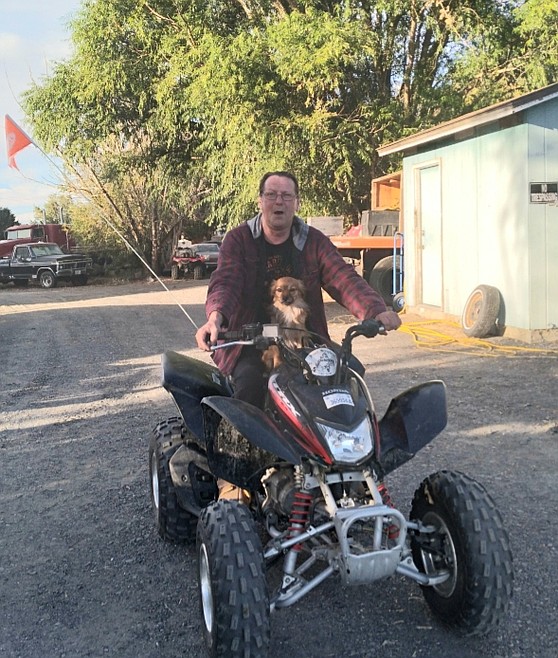 June 2, 1965 – July 8, 2021
Dad, brother, friend, uncle, grandpa or just Jimmy:
Jimmy was born to Ardis Barnes and Robert Hash on June 2, 1965, in Everett, Washington. Later in life he was adopted by Spencer Clark.
Jimmy was a Warden High School graduate, Class of 1981. Jimmy then attended Big Bend Community College and graduated from the mechanics program. Jimmy was a mechanic in Moses Lake for over 20 years, most notably at OK Tire.
Jimmy was an avid 4x4 and off-road aficionado, and enjoyed teaching his children to drive in the sand dunes, cruising in his old Jeep and getting "lost" in the mudflats, and helping out where he could in the off-road community.
The middle of three boys, Jimmy loved playing music with his brothers: Bob on the guitar, Mike on the bass and Jimmy, of course, on the drums. Included in the band were best friends Clint and his son Thomas and Ren on the bongos.
Jimmy was in many bands over the years but his personal favorite was the band Anythingoes, and playing sidewalk shows by Sporty's Bar.
Jimmy is preceded in death by his father, Robert Hash, and his youngest brother Michael Clark.
Jimmy is survived by his mother Ardis Barnes; his oldest brother Bob; his two children Sharde-Marie and James Jr. and his two grandchildren Ellie and Jaden. Jimmy is also survived by his friend and brother Clint Morris and his daughter Valerie, and many other friends who turned into family over the length of Jimmy's short but wonderful life.
In lieu of flowers Jimmy's family has requested a charitable donation or contribution act to the Sand Scorpions of Moses Lake to ensure that the sand dunes are kept clean and safe for generations of others to enjoy.
"Just keep smilin'." Love, Jimbo.
Please express your thoughts and memories at www.kayserschapel.com. Arrangements are under the care of Kayser's Chapel of Memories of Moses Lake, Washington.
---