Michael Clifton Collins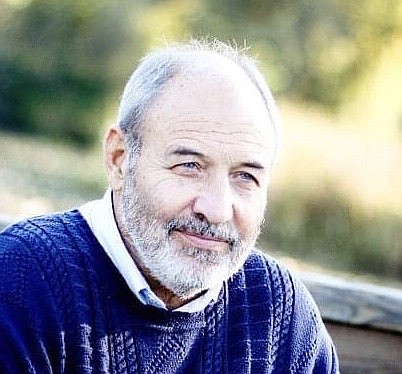 1945-2021
Michael, or Mike, as he was known, peacefully left this world, surrounded by his family, on a rainy afternoon in mid-June. He was born in Tacoma, Washington, the eldest of eight children, to Clifton Collins and Betty (Sizer Collins) Bennett. Besides his parents, he was preceded in death by brothers John Collins and Dan Collins, his stepfather David Bennett, and stepmother Marvel Sanders Collins. Mike is survived by two daughters Leslie (Jay) Barber and Barbie (Larry) Collins Young; his three grandsons Duncan, Finnley and Spencer; siblings Kathleen Collins, Martin Collins, Nancy (Nick) Collins Nugent, Shannon Collins and Patrick Collins; and his nieces and nephews Austin, Haley, Ben, Peter and Sara.
In his early years, Mike was an accomplished outdoorsman and athlete, spending much of his youth hunting, fishing, swimming and roaming the greater Soap Lake area. After high school graduation, he attended the University of Washington, where he rowed on the crew team. At the UW, he met his wife LaNorma (Borden Collins) Predmore, and started a family. Over the years, his work with Burlington Northern Railroad took the family all over the Midwest, before finally settling in Washington state. Eventually, he moved to Sandpoint, Idaho where he was very involved in local athletics as both a participant and a race director.
Sadly, in January 1988, Mike tangled with a lift tower during a ski race, resulting in quadriplegia. He took the news of his condition well and refocused his life, returning to finish his degree at the UW Bothell, and then spending many decades advocating for people with disabilities throughout Washington State, California and Washington, D.C. After retiring as head of the National Council on Disability, he moved back to Washington state to be near his family, spending time writing articles for New Mobility and the Dana and Christopher Reeve Foundation, and greatly enjoying time with his three grandsons. He spent a lot of time attending their sporting events, school plays and many family functions. Toward the end, he spoke of the satisfaction of knowing that the work he did made a difference, and he left this world knowing that he had positively impacted many people. His many awards and accolades speak to the work he was so passionate about.
Prior to his death, Mike requested that there not be an in-person memorial. He wanted to continue to make a difference posthumously; therefore, please feel free donate to organizations that he supported: National Alliance of Mental Illness (NAMI) Eastside, and Global Mobility, https://www.globalmobilityusa.org/make-a-donation. There is also a Michael Collins Memorial Scholarship, c/o Pam Ball McDonald, Committee Chair, Soap Lake Scholarships, P.O. Box 135, Soap Lake, WA 98851.
---