John Leroy Holdren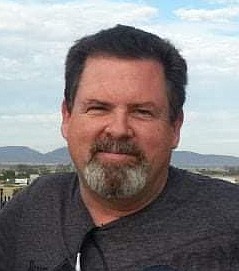 February 13, 1957 – June 30, 2021
John Leroy Holdren, age 64, passed away in Wenatchee, Washington on Wednesday, June 30, 2021. The cause was due to an acute heart injury and he was unable to recover from surgery.
John was born Feb. 13, 1957, in Spokane, Washington, to Max Leroy Davis and Constance Dorene Bendickson. He was later adopted by Charles William Holdren. He attended Moses Lake High School until 1975. John was proud to serve in the United States Marine Corps from Aug. 17, 1977 until Aug. 16, 1983. He served as a shop machinist and tank operator. He also received an expert rifle badge. On Jan. 1, 2001, he married Carrie (Burnside) Phelps.
He lived in Post Falls, Idaho, and was working as an outside salesman for Six Robblees' Inc. since 2001. The loyal customers he brought to the company were due to his dedication and care for them.
John will be remembered for how much he loved his family – especially all kids. He was notorious for loving pets he swore he didn't like. He enjoyed guns, shooting and hunting which drove him to be involved in the local Friends of NRA committee. He loved his cars and worked on them for most of his life, notably his 1955 Chevy Sedan Delivery that he was restoring to travel in with his wife, Carrie.
John is survived by his wife Carrie of Post Falls, Idaho; his children and grandchildren: Julia Middlemist and her daughter Aalyssa of Coeur d'Alene, Idaho; Jacob Phelps and his wife Melody and their children Klohie and Sharloutte of Watford City, North Dakota; Danell Phelps and her son Josiah of West Fargo, North Dakota; Kenneth Holdren of Post Falls, Idaho and his children Nicole, Rex, Keera, and Riot; Andrew John "AJ" Phelps of Billings, Montana; Sara Phelps of Post Falls, Idaho; Jennifer Holdren and her son Ayden of Coeur d'Alene, Idaho and Leslie Phelps of Spokane, Washington; his mother Constance Dorene Bendickson of Moses Lake, Washington, and his second mother Elaine Davis of Greenacres, Washington; his siblings Frank Holdren and his partner Ingrid Olson of Moses Lake, Washington, his daughter Bridget, and his granddaughter Kortni; Richard Holdren and his wife Gloria of Tri Cities, Washington, and their children Andrew and Amber; Pamela Tea of Moses Lake, Washington, and her son Jeff; Howard Varbel of Missoula, Montana; Kathy Reed; Dave Crawford; Ellen Kant and her husband Al of Rapid City, South Dakota, and their son Colton; Dale Davis; Lee Davis and his wife Janna of Homer, Alaska and their children Jacob and Katie; Bob Davis and his wife Gale of Ashland, New Hampshire; Peggy Smith and her husband Tilden of Moses Lake, Washington; Rick Davis of Spokane, Washington; Pam Aurand and her husband Bob of Vancouver, Washington and Ron Davis of Greenacres, Washington. He is also survived by numerous nieces and nephews and his former wife: Kristen Holdren of Shreveport, Louisiana. John was preceded in death by his father Max Davis, adopted father Charles William Holdren, stepfather Robert Bendickson, uncle Russell Nickell, paternal grandparents Frank and Goldie Davis, maternal grandparents Leo Harvey and Constance Gertrude (Barnes) Nickell, and adopted paternal grandparents Paul and Jessie (Hall) Holdren.
A memorial service will be held at Japanese Peace Gardens on July 25, 2021 from 2 to 4 p.m. The address is 800 S Alder St, Moses Lake, Washington. Refreshments will be provided, and anyone attending will need to bring their own seating. A military service will be held at Washington State Veterans Cemetery in Medical Lake, Washington at a later date yet to be determined.
Memorial donations are welcome at the Post Falls Library. A check can be delivered or mailed to them at 821 N. Spokane St., Post Falls, Idaho 83854, Attention: Business Manager. The check needs to be made payable to Post Falls Library and noted with "In memory of John Holdren."
Thank you to all his family and friends for their help and support.
---