Jay Lee Nichols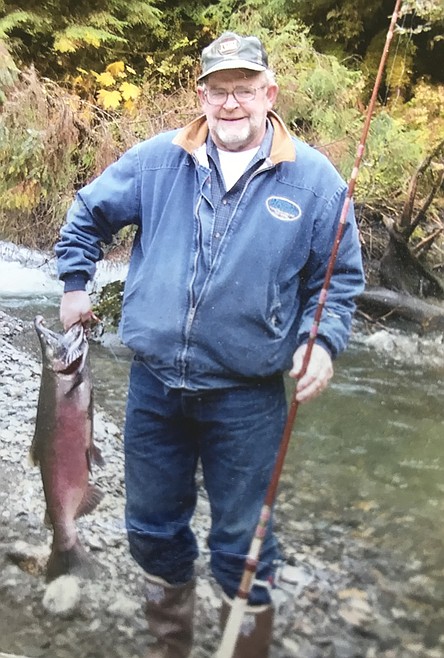 It is with great sadness that the family of Jay Lee Nichols announces his death on July 4, 2021. Jay passed away peacefully in his home with his family and his friend Wanda Johnson by his side.
Born in Sandpoint, Idaho in 1941, Jay spent the early years of his childhood in the woods of Idaho where his family logged with horses. This likely led to the development of his strong work ethic that everyone knew him for.
In 1952, his family moved to Othello. Legend has it that on his first day of school, a little girl named Cora Bischoff first laid eyes on "the new kid" and told her parents that evening that she met the boy that she was going to marry someday. True to her word, 10 years later, on June 30, 1962, she did just that.
Jay and Cora enjoyed a rare bond leading to countless hours of fishing, card playing, and dancing. With their young family, the couple moved several times from Kansas to Colorado, trying their hand at farming and occasionally driving truck, but they eventually returned to Othello where they raised hay for a few more years before he became a heavy equipment mechanic on road construction.
As a mechanic, Jay worked long hours and many weekends, but somehow found time to strengthen his family bonds. He often said that his wife and kids were his proudest achievements. Seldom idle, and never without a boat, Jay kept the family busy hunting, fishing, water skiing, and camping. Perhaps one of his favorite family traditions was spending time with family and friends at the Othello Rodeo.
Jay was preceded in death by his wife Cora, his infant son Jay Lee Nichols Jr, his grandson Matthew Nichols, his parents Vernon and Hattie Nichols and his brother Perly Nichols.
He is survived by his children and their families: Terri Nichols; Tony (Kristi) Nichols and their children Breanne (Conrad) Martinez, Kayla (Jeremy) Brown, Levi (Nakieta) Pegram, and Colton and Jaxson Nichols; Denise (Brad) Goodwin and their children Dylan (Stephanie) Goodwin, Breanna (Luke) Newton, and Rossen and Sawyer Goodwin; and Vicki (Ryan) Hollenbeck and their children Mykiah, Logan and Whitlee Hollenbeck. He is also survived by his brother Don Nichols, sister Vilda Reynolds; special nephew Johnny Reynolds; 10 great grandchildren and numerous nieces, nephews and close friends.
The family would like to extend a special thank you to Pastor Bob Luhn and the Assured Hospice Team.
---