Debbie Leona Sieverkropp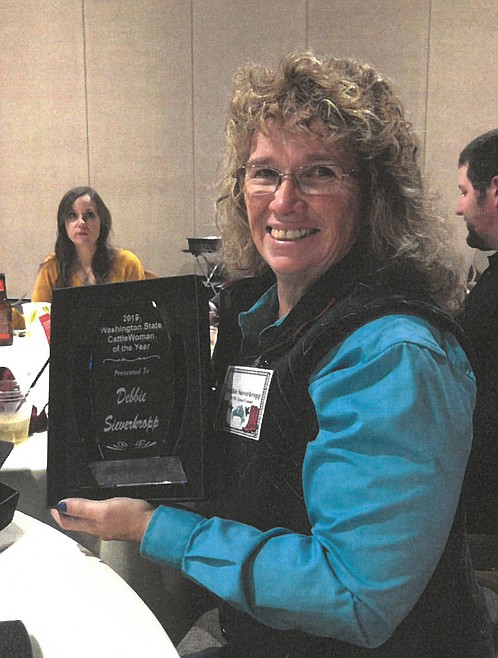 April 10, 1961 – July 3, 2021
Debbie Leona Sieverkropp, 60, of Ephrata, Washington, passed away peacefully Saturday morning, July 3, 2021, after a brief, but fierce battle with cancer.
Debbie was born in Chewelah, Washington, on April 10, 1961, the third of three children born to Floyd and Edna Norris. She spent her childhood growing up on her parents' farm where she would find every opportunity to get out of the house and be outside riding a horse. She grew up showing horses and sheep at local fairs and playing basketball and softball. After graduating from Springdale High School, Debbie attended Spokane Falls Community College in Spokane, Washington, where she trained to be a dental assistant and, for a time, worked for an orthodontist in the Spokane area.
Debbie was also a rodeo princess and member of the Spokane Lilac Patrol, an equestrian drill team that performed at area rodeos, parades and other events. She would always brag that when her horse, Fair heard the whistle "you better be holding on, because we were going!" As a matter of fact, it was while at the Republic rodeo with the drill team that Debbie met William "Bill" Sieverkropp. There were, no doubt, many things that attracted Debbie to Bill, but she wasn't shy about saying that what sealed the deal was that Bill "had a place for my horses." After a couple years of dating, the two were married on March 3, 1984 in Springdale, Wash. Debbie and Bill enjoyed 37 wonderful years of marriage together.
During that time, Debbie was involved in countless activities – most of which revolved around her three children. She took her job as a stay-at-home mom very seriously – volunteering in her children's classrooms at school, chaperoning class trips, being active in PTA, her church, 4-H and Morgan horse shows, helping with soccer and baseball teams and numerous other volunteer activities. She never missed a game, concert, horse show or other activity. If you were a friend of one of Debbie's kids, you knew that you were expected to come up to her and give her a hug anytime you saw her. It didn't matter where you were or how old you were, if you didn't come over to her, she would come over to you and you would get a hug. And every kid loved that she treated them like they were her own kids.
She was active in the Grant County and Washington state cattlewomen's organizations, and was recognized as the 2019 Washington State Cattlewoman of the Year.
Debbie is survived by her husband Bill, son Mark (Lacie) of Ephrata, son Kevin (Elizabeth) of Ephrata, daughter Linda (Jordan) of Lewiston, Idaho, brother Kyle (Donna) of Springdale, Washington, sister-in-law Debbie Norris of Ephrata and six grandchildren. She was preceded in death by her parents, Floyd and Edna, and her brother Kelly.
A public viewing will be held between 3 and 5 p.m. at Nicoles Funeral Home, 157 C St. NW in Ephrata on Friday, July 9, 2021, and a service will be held Saturday, July 10, 2021, at 11 a.m. at Holy Trinity Lutheran Church with a luncheon to follow. Debbie never met a person she didn't then consider a friend, and all her friends are invited to attend.
In lieu of flowers the family asks that you make a donation to the Ephrata High School Equestrian Team or Hosanna Preschool. Please express your thoughts and memories for the family at www.nicolesfuneralhome.com. Arrangements are under the care of Nicoles Funeral Home of Ephrata.
---