Alfredo 'Fred' L. Gonzalez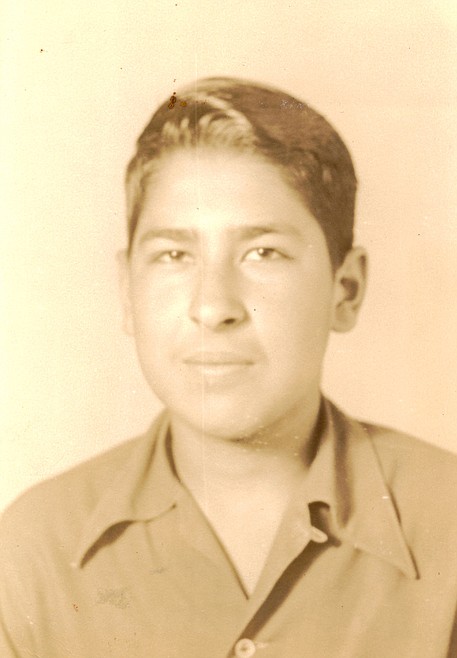 September 17, 1936 – July 2, 2021
It's with great sadness that we announce Alfredo "Fred" L. Gonzalez took his last breath and went to heaven on July 2, 2021.
Fred was born Sept. 17, 1936, in Eagle Pass, Texas, to Alfredo and Agueda Gonzalez and had 14 brothers and sisters. On Dec. 6, 1954, he married his wife, Aurora Z. Gonzales, in Fresno, California, before coming to Washington and starting a family. Together, they built a life with their children Fred III, Angie and Gary Walker, Agapito "Pete," Anna Gonzales and Elsa and many grandchildren, great-grandchildren, and great-great-grandchildren.
Fred was very well known for his food at The Taco Shop. He was owner and loved his work for over 40 years where he enjoyed seeing and talking to everyone who came in to eat before turning The Taco Shop over to Pete, his right-hand man. He loved going for Sunday drives and spending time relaxing whenever he had the chance. He retired in 2017. Fred was preceded in death by his parents, several brothers and sisters and a daughter, Teressa (stillborn).
He is survived by his loving wife of 64 years Aurora, as well as five children: Freddy, Angie, Pete, Anna and Elsie.
A funeral service was held Thursday, July 8, 2021 at Kayser's Chapel of Memories. A celebration of life will be held on July 10, 2021, at 11 a.m. at Taco Shop in Moses Lake.
Please express your thoughts and memories at www.kayserschapel.com. Arrangements are under the care of Kayser's Chapel of Memories of Moses Lake, Washington.
---