Moses Lake OKs plan for transportation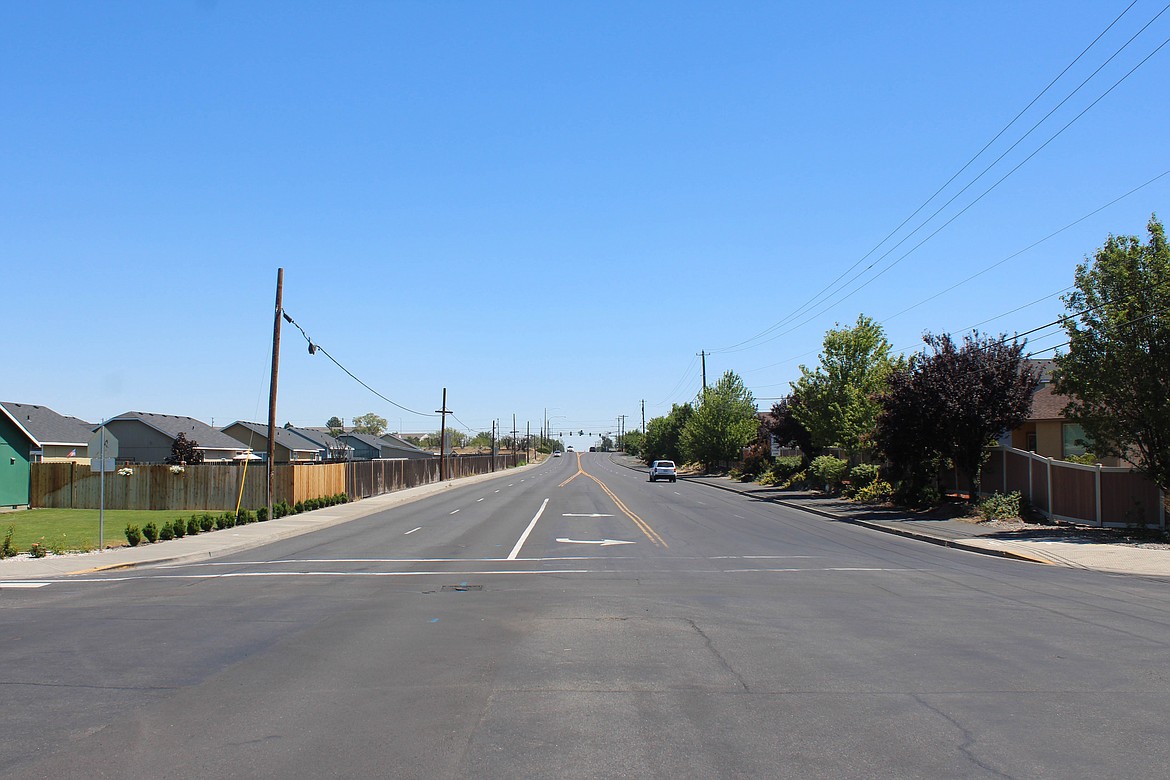 Valley Road at Paxson Drive, looking toward Stratford Road: The 2022-2027 Moses Lake Transportation Improvement Program includes some filling and reconstruction on this section of Valley Road.
Sam Fletcher/Columbia Basin Herald
by
SAM FLETCHER
Staff Writer
|
July 5, 2021 1:05 AM
The Moses Lake City Council recently approved the Transportation Improvement Program, a six-year plan including new pavement, intersection studies, several road rechannelization propositions, new trails and more.
Initially on the docket at the May 25 meeting, the new program approval was delayed until the June 22 meeting because some council members took issue with some "road diets," efforts to reduce lanes, slow down traffic or revise existing roads, proposed. The 2022-2027 program is due Wednesday and is sent to regional, state and federal planning organizations each year.
While the program listed diets on Division Street, Fourth Avenue, Third Avenue, Hill Avenue and Fifth Avenue, the main problem was with the Valley Road diet, said City Manager Allison Williams.
Four years ago, Moses Lake conducted a study on Division Street and found road diets tremendously reduced the average speed, said city engineer Richard Law.
Since that study, however, a number of developments have been permitted along Valley Road for the future, Williams said, and the road has not been analyzed recently to determine how much extra traffic will be generated and how this will affect the road.
That is what makes the Valley Road diet different from the others, she said. As such, it was removed from the program entirely until that traffic impact analysis was conducted.
There is no timeline for this analysis yet, she said.
The new program does include some filling and reconstruction of Valley Road, between Stratford Road and Paxson Drive.
In addition, the program lists reconstruction on Third Avenue, Wheeler Road, Westshore Drive and Hanson Road. Some improvements will be made at the Broadway and Stratford intersection, state Route 17 and Randolph Road intersection and the state Route 17 and Stratford Road intersection.
In the next six years, the city will conduct further studies on the Wheeler Road and Road L intersection, Division Street and Nelson Road intersection, East Broadway Avenue and Wheeler Road.
---