Freedom Fest: Moses Lake celebrates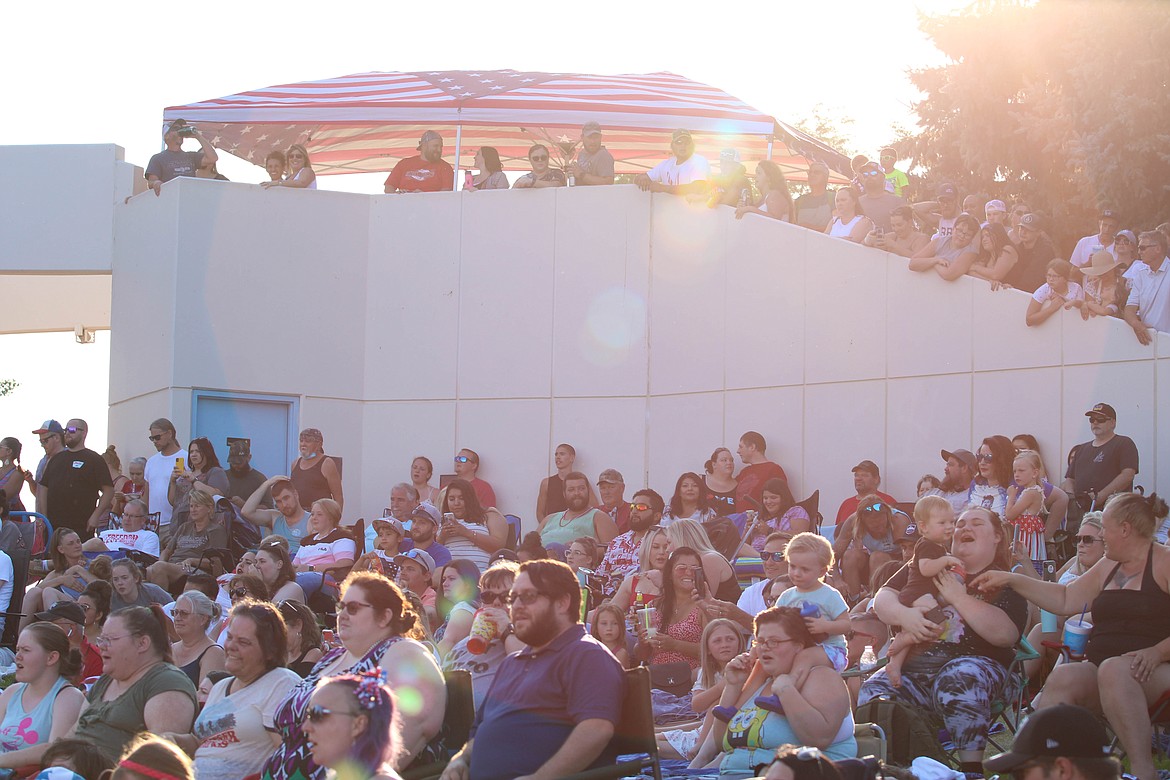 Craig Morgan fans fill McCosh Park in preparation for the Freedom Fest concert on Saturday.
Sam Fletcher/Columbia Basin Herald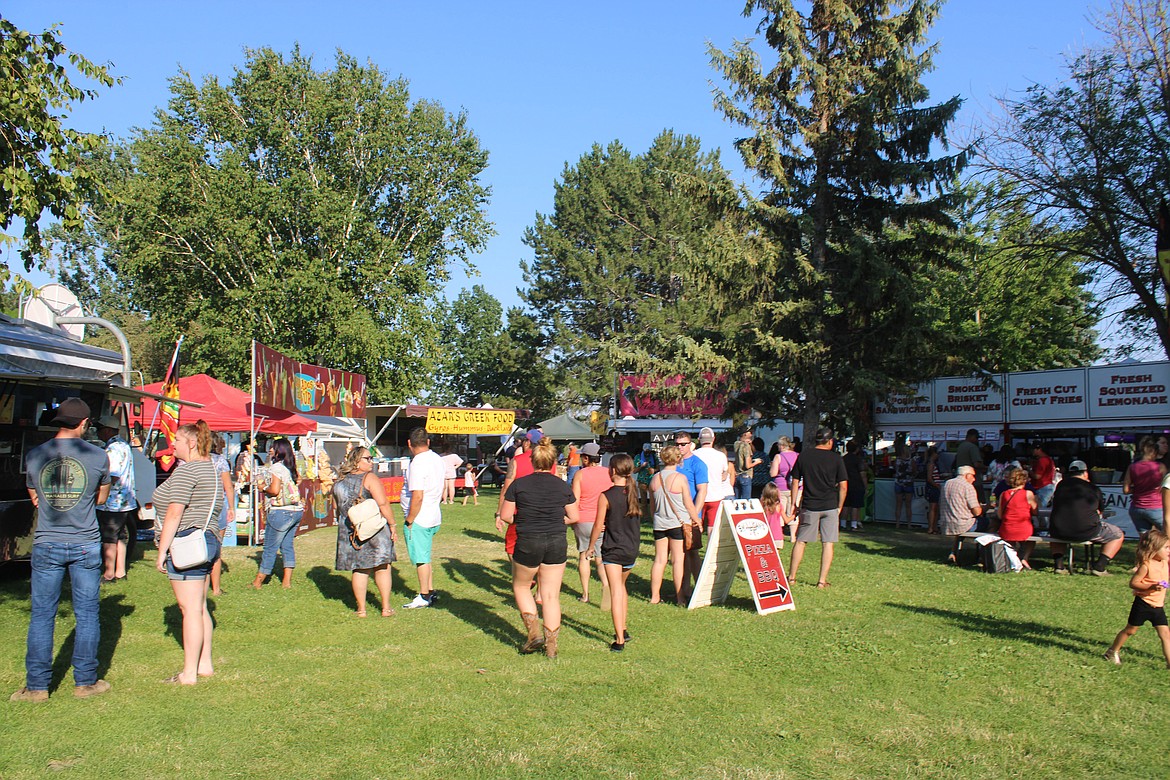 Freedom Festival attendees weigh their food options at McCosh Park in Moses Lake on Saturday.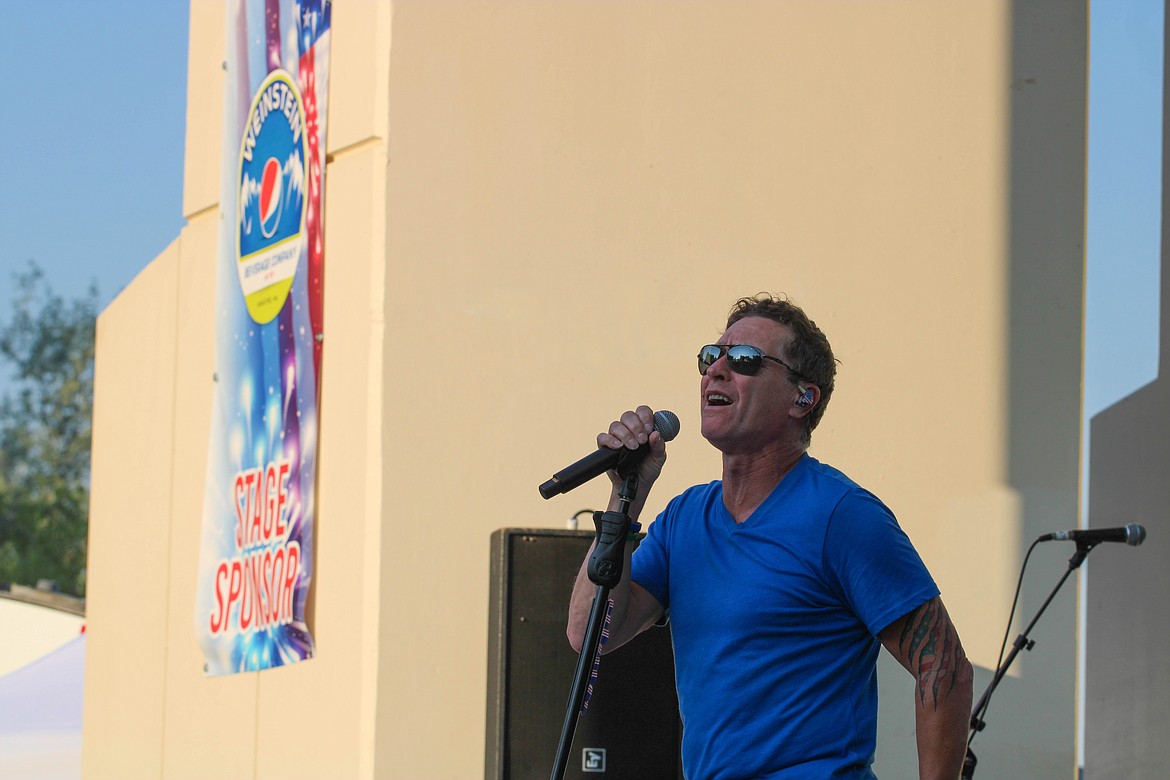 Tennessee-based country singer Craig Morgan headlined the Freedom Festival Saturday night at McCosh Park in Moses Lake.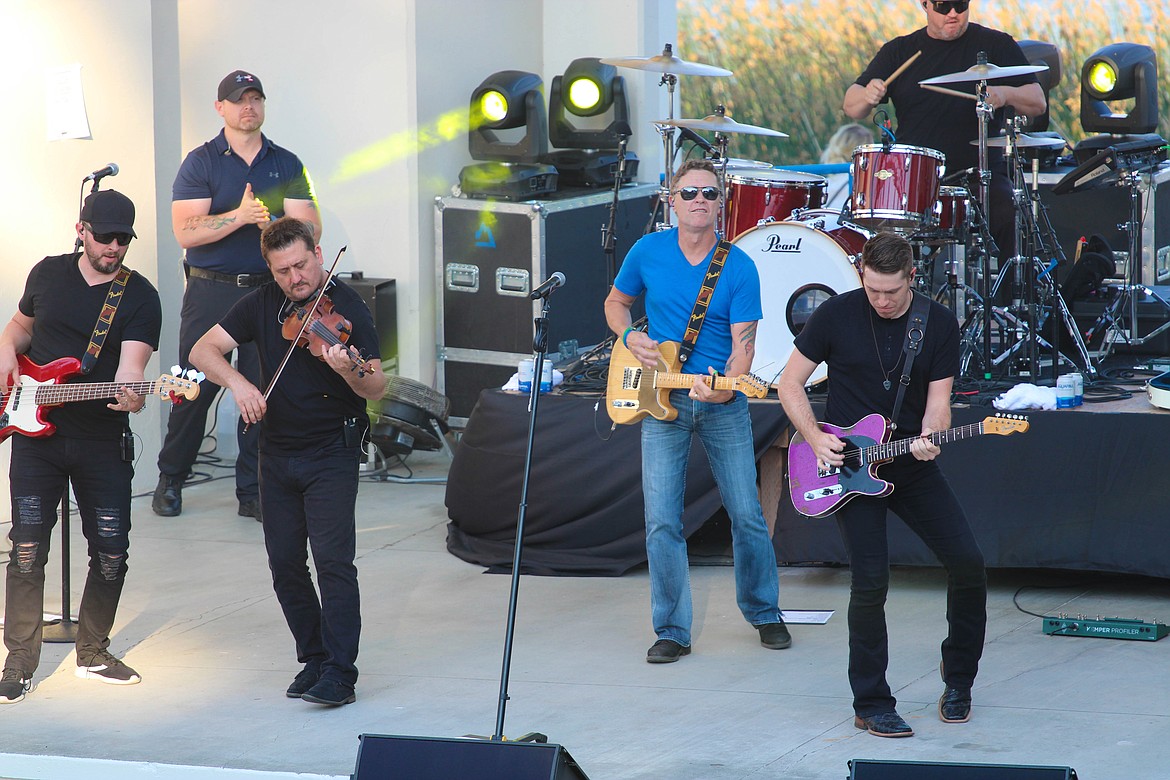 Tennessee-based country singer Craig Morgan headlined the Freedom Festival Saturday night at McCosh Park in Moses Lake.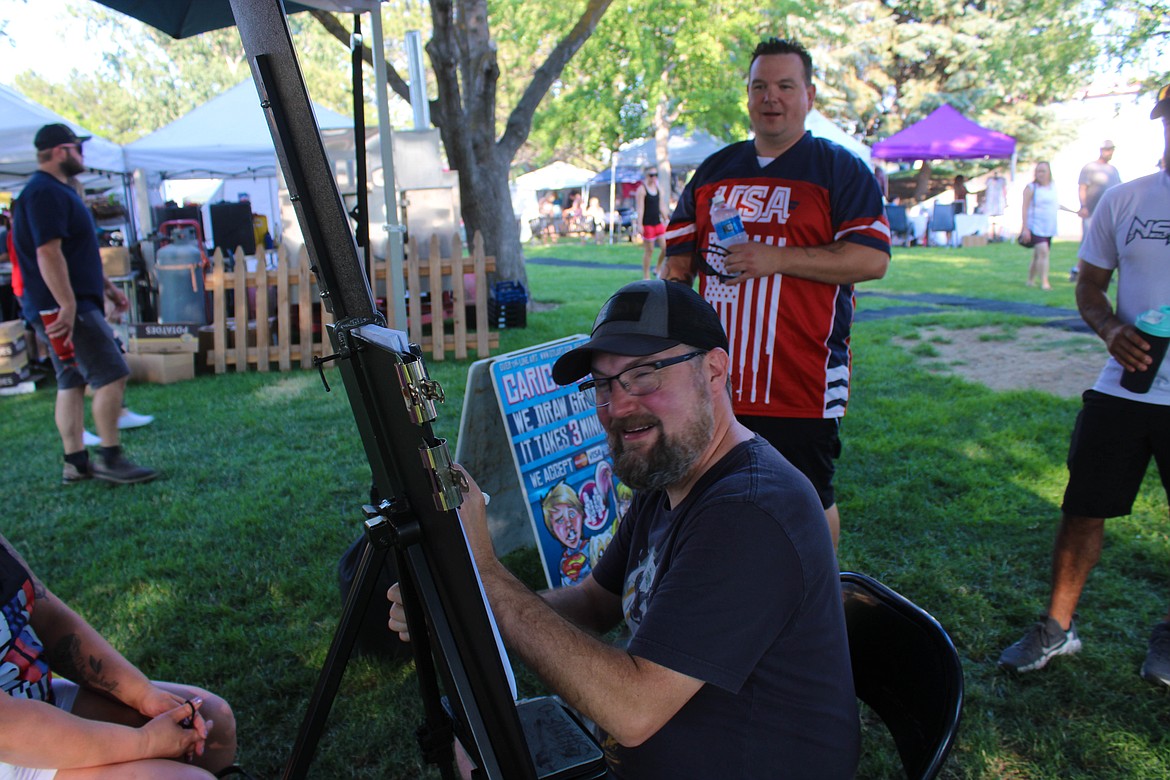 Caricature artist Shane Manahan draws Freedom Fest patrons on Saturday in Moses Lake.
Previous
Next
by
SAM FLETCHER
Staff Writer
|
July 5, 2021 1:07 AM
"We're just excited to be able to give something to the community. It desperately needs it," said Sean Sallis, chair of the Moses Lake Spring Festival organizing committee. "And the name of it, Freedom Fest, it's kind of fitting."
The Moses Lake Freedom Fest was first put on by the city, Sallis said. Then, the Moses Lake Farmers Market sponsored it, then the Moses Lake Chamber of Commerce. Last year, the Spring Festival committee realized no one was planning on putting on fireworks, so it took over.
"That's our independence," Sallis said. "It's like a celebration. We need to have this."
Unfortunately, everything but fireworks was canceled last year.
Even putting on a Freedom Fest this year wasn't guaranteed until about four weeks ago, Sallis said. Once organizers received the go ahead from Grant County Health District officials, they had months of permitting and insurance work to do in just a few weeks.
Hard work paid off, and the Moses Lake Freedom Fest returned in full — with a movie in the park Friday night, a Craig Morgan concert Saturday night and fireworks Sunday night, as well as a slew of local vendors all three days.
Patrons weaved their way through clothing, jewelry, crafts, a caricature artist and all the fair food they could dream up.
"It's definitely a community event and there's a lot of local businesses that come around it," Sallis said.
The weekend following a record-breaking heat wave in the Columbia Basin, Sallis was worried if the weather would affect turnout. But Saturday's concert packed the park, and the weather didn't seem to bother the Tennessee-based musician on stage. Morgan said the breeze was nice, and the heat wasn't nearly as bad as the humidity he's used to.
During the pandemic he went 16 months without shows, he said to a hillside of faces, so he's thrilled to be out even during the heat.
Morgan was signed on to be the headliner last year, Sallis said, but organizers worked it out for him to return this year.
People always seem shocked about the big names Moses Lake is able to draw for shows, he said.
"We're just trying to grow (the city) more and more, and why not?" he said. "We're not the armpit of America. Moses Lake's a great place. It's what you make of it."
The intense heat did result in the City of Moses Lake banning personal fireworks within city limits, except, of course, for Freedom Fest's display.
Both the police and fire departments are very supportive of the show, Sallis said.
"I think people sometimes think we willy-nilly throw this thing together," he said. "It's like 'Oh hey, we want to have this big concert. Just chuck it together and hope it all works.'"
A lot of preparation and approval goes into each element, he said. It's a lot of work for a team of volunteers, he said, but it's worth it. Sallis grew up going to these events in Moses Lake.
The Fourth of July is all about celebrating independence, he said, and this year it means maybe even a little more.
"Just in what we've been through in the last year and a half; I think it's a good reminder of what we have and what we take for granted," he said.
Recent Headlines
---