Ironworks Cafe's historic door allows for indoor dining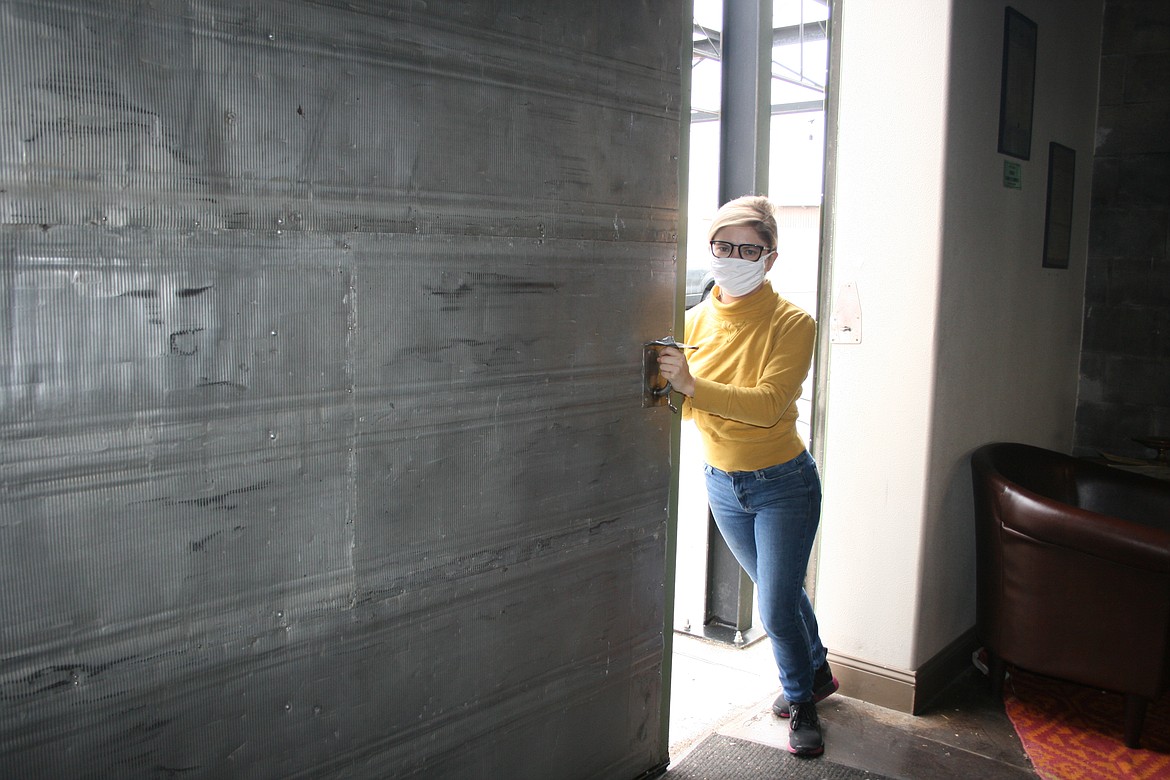 Erika Rattray opens the garage door at Ironworks Cafe in Othello. The door has allowed the restaurant to open for in-house dining.
Cheryl Schweizer/Columbia Basin Herald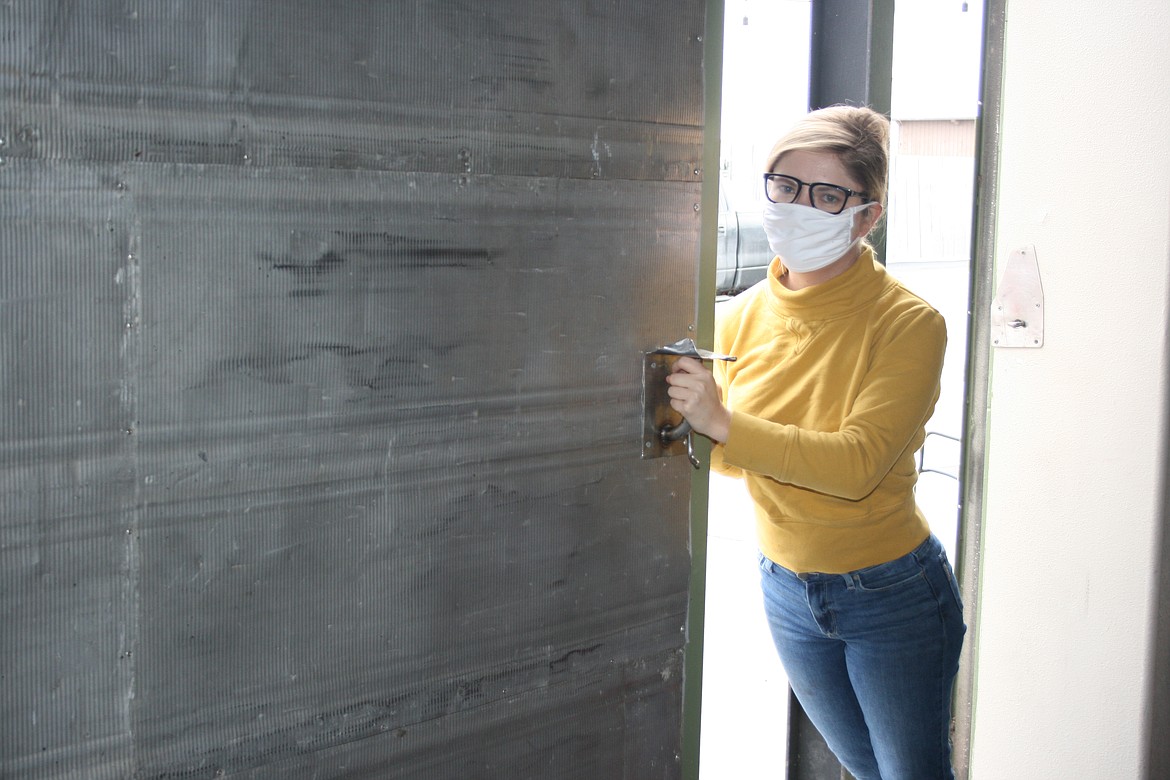 Erika Rattray, owner of the Ironworks Cafe in Othello, opens the oversize door that has allowed the restaurant to reopen for inside dining.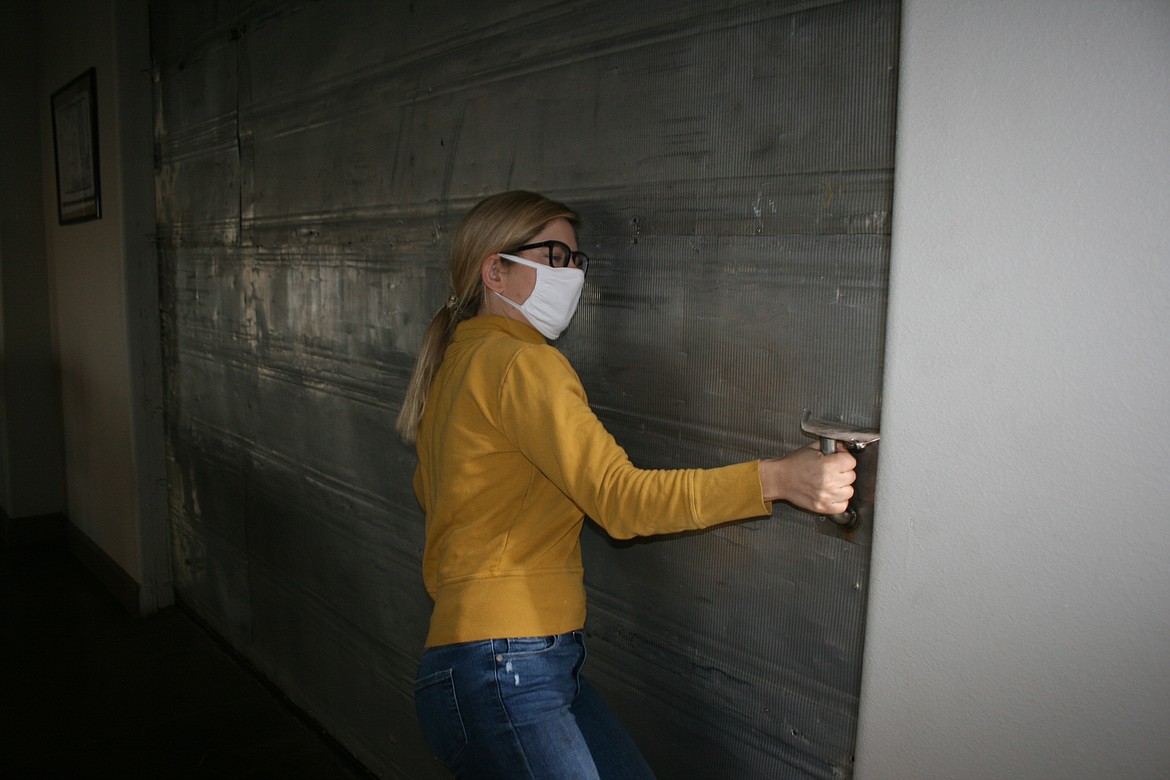 Ironworks Cafe owner Erika Rattray tugs on the oversize door that has allowed the restaurant to reopen for inside service.
Previous
Next
by
CHERYL SCHWEIZER
Staff Writer
|
January 27, 2021 1:00 AM
OTHELLO — Ironworks Cafe & Market owner Erika Rattray said she never thought the big, heavy sliding door dominating one wall of the cafe would be handy.
The cafe at 335 S. Broadway Ave. is the only restaurant in Adams County open for indoor dining, thanks in part to that door, a holdover from the restaurant's days as a welding shop.
"Because we have a large garage door, we can have indoor dining up to 25% of our occupancy," she said. "I did not expect it to be exciting to have a big door."
If the original size is any indication, the welding shop did some pretty big projects back in the day. Rattray cut it down when remodeling the building.
"We couldn't make that big, because when he (the previous owner) opened it, it opened into the alley. We would be blocking off the alley. "
She didn't want to get rid of it because it was part of the building's history.
"It was nice to have it. It's cool to put back things that were in here originally, either to work or on display," she said.
It also came in handy on nice spring and summer days.
"I like it because it opens onto our patio," she said.
And weather permitting, it allows Ironworks to do something few other restaurants can do right now.
"Like Friday, when it was a really nice day, we were really busy inside," she said.
Ironworks can start rebuilding some of its business without investing in tents or heaters, she said.
Rattray said she warned customers when she reopened Jan. 19 that it was going to be chilly.
"We're not heating the inside of Ironworks when we open our door," she said. "I've been really open about 'hey, it's going to be cold when you come in and the door's open, so bundle up.'"
Prior to reopening for limited seating, the restaurant was restricted to takeout, and Rattray said she chose to put her money in other places than the heating system.
"I haven't had the heat on since November. I would rather pay my employees than heat an empty building. And at that point we were takeout only," she said.
It's been a long winter, and a long year for a restaurant owner.
"We've lost a lot of income, and revenue, and if I didn't have other sources of revenue, I would've been shut down already," she said.
Among other things, she's had to cut her staff, but she has persevered.
"We'll do takeout, and dining. When people come, we'll open the door, so we're in compliance. But I wish I could bring back more of my employees," she said.
The Ironworks Cafe is open from 8 a.m. to 4 p.m. Monday through Saturday, and has a drive-thru. Indoor dining is available when there's enough demand to open the door, Rattray said.
Cheryl Schweizer can be reached via email at cschweizer@columbiabasinherald.com.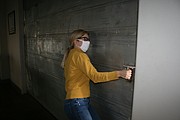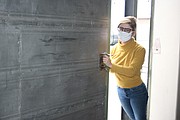 ---