Not the next Sea-Tac: Grant County International Airport not on panel's list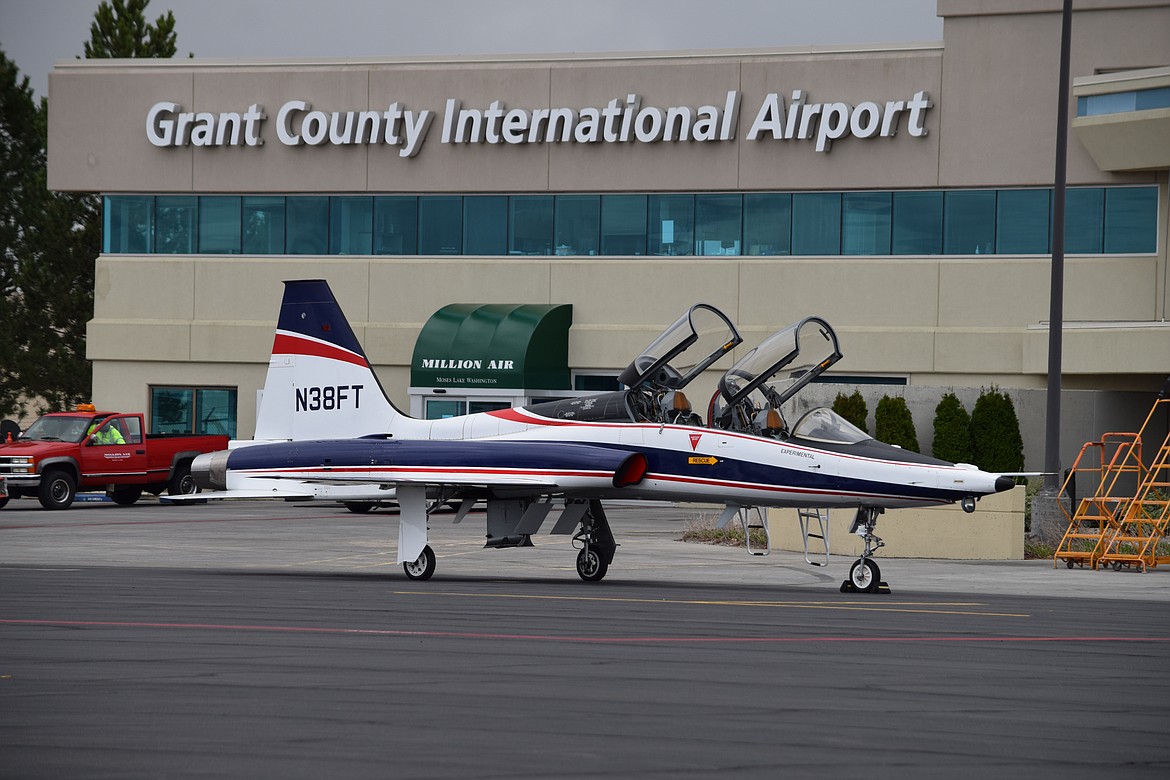 A two-seat T-38 Talon trainer jet, owned by Boeing, sits on the ramp behind the main terminal of the Grant County International Airport in April, 2019. The GCIA did not make Washington state's Commercial Aviation Coordinating Commission's list of six suggested sites for a second major passenger airport to help relieve traffic at Sea-Tac, largely because it's too far from Seattle.
Charles H. Featherstone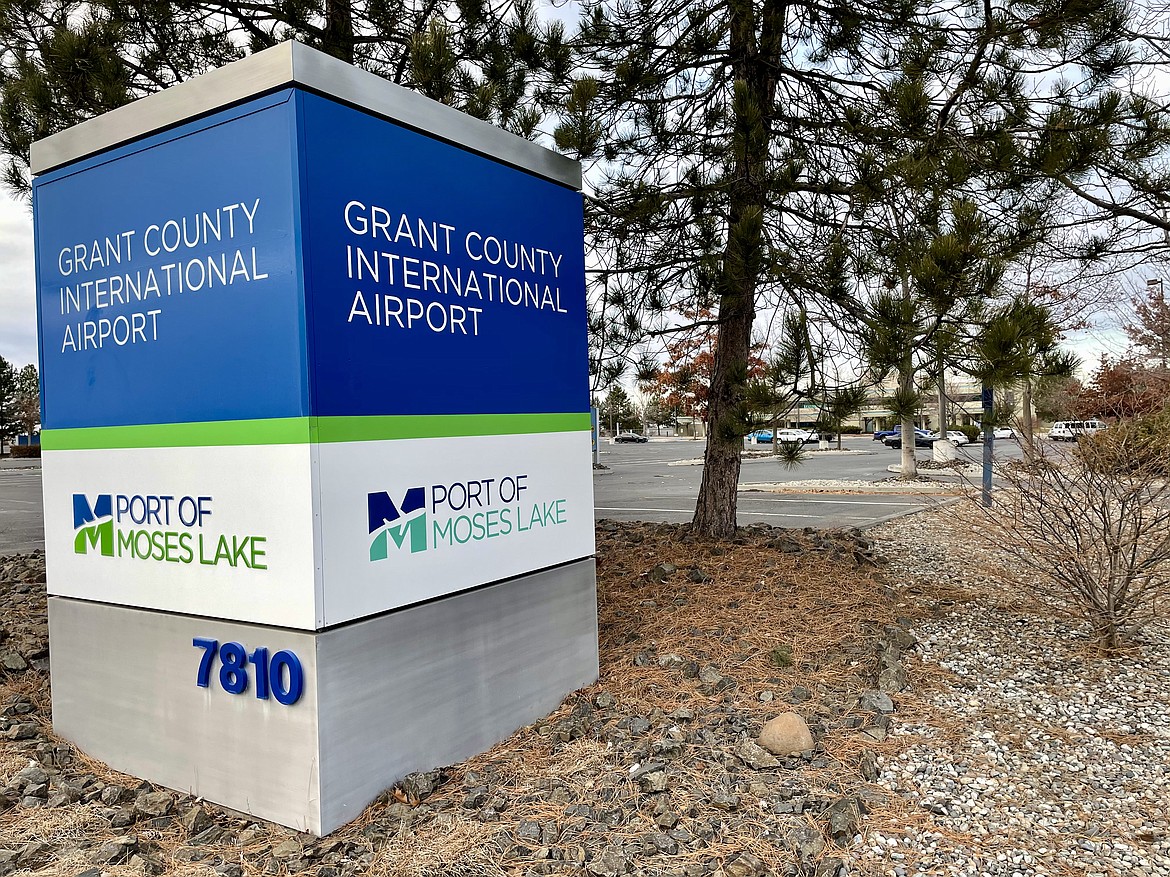 The main entrance to the Grant County International Airport, which did not make the Washington state's Commercial Aviation Coordinating Commission's list of six suggested sites for a second major passenger airport to help relieve traffic at Sea-Tac, largely because it's too far from Seattle.
Previous
Next
by
CHARLES H. FEATHERSTONE
Staff Writer
|
January 22, 2021 1:00 AM
MOSES LAKE — As state officials struggle to identify a site for a new, large passenger airport in Washington to take traffic from the much-burdened Seattle-Tacoma International Airport, one thing has become clear.
It isn't going to be in Moses Lake.
"We were talking to people here, casually and over the last year or so, and no one seems excited about it happening," said Port of Moses Lake Commissioner Stroud Kunkle, who is also a member of the state group tabbed with recommending sites for a new airport.
"No one wants to be the next Sea-Tac," Kunkle added.
In late December, the Commercial Aviation Coordinating Commission, established in July 2019, released a report recommending six sites for a new passenger airport: Arlington Municipal Airport, Bremerton National Airport, Snohomish County Airport/Paine Field in Everett, Sanderson Field in Shelton, Tacoma Narrows Airport in Gig Harbor, and Carlson Memorial Field-South Lewis County Airport in Toledo.
All six have adequate available land and runways long enough for passenger jets, the environmental issues were well known, and were close to major transportation routes. Most importantly, however, is all six are close to the state's major population centers.
"We're looking to build a commercial airport, and 79% of our population is west of the Cascades," said Rep. Tom Dent, R-Moses Lake, one of the co-author's of the bill creating the commission and a non-voting member. "The Grant County International Airport is not in the right location, and it does not have the infrastructure."
Dent, himself a pilot, said while international flights to and from GCIA might make sense, domestic flights don't, given just how far Moses Lake is from Seattle.
"To drive to Grant County to go to Denver, or Salt Lake City, that's a long drive," he said. "But to go to Tokyo, that's another thing."
"The trouble is getting to and from Seattle," Kunkle added.
Both Kunkle and Dent said GCIA developed a solid and profitable niche for cargo handling and flight testing.
"We're better for freight, at least for anything going east," he said.
"The airport will come into its own for research and even the manufacturing of components," Dent said. "I see that happening here, I really do."
Kunkle also said should the electric airplane motors and batteries tested at GCIA prove successful, that would lower operating costs and make passenger service an option for smaller communities like Moses Lake.
"The planes are smaller, they carry fewer passengers, and that's more attractive to smaller airports," he said.
The report said because the COVID-19 pandemic caused a serious reduction in airline passenger traffic, the need for a second major airport is not as critical as it was in 2019, and report authors moved the deadline for a final site from 2022 to 2024.
Currently, Seattle-based AeroTEC is testing an electric aircraft motor designed and made by Australia-based MagniX. An Israeli start-up, Eviation, hopes to use the motor in its first generation of short-range, electric-powered commuter and cargo planes.
GCIA has hosted flight testing and pilot training since Larson Air Force Base was closed in 1966.
Charles H. Featherstone can be reached at cfeatherstone@columbiabasinherald.com.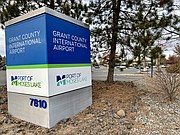 ---