Ephrata football coach optimistic for holding a season after plans announced last week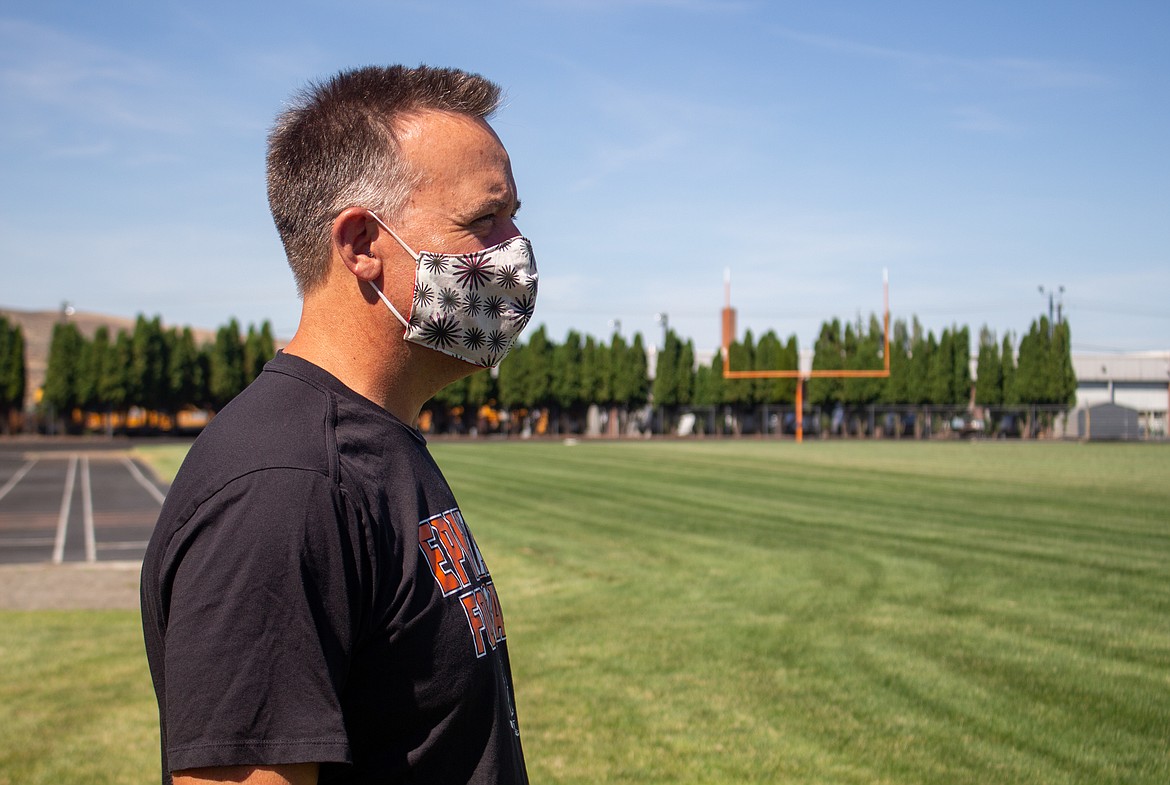 Ephrata head football coach Jay Mills said he feels confident to finally start getting plans ready for the season after tentative plans were announced last week for the season and league schedule.
Casey McCarthy/Columbia Basin Herald
by
CASEY MCCARTHY
Staff Writer
|
January 21, 2021 1:00 AM
EPHRATA — Ephrata High School will be the lone 2A school at the North Central Washington Region for athletics and interscholastic activities this season, as changes were announced last week.
Tigers head football coach Jay Mills said it feels good having something where he feels confident the team will get to compete against other schools this season.
"I don't know exactly when that will be, but I think the plan in place is a good one by keeping us regionalized," Mills said. "It's complicated when you start to cross or combine regions."
Mills said the main question he's gotten from players the last few months has been about just that, "when are we going to get to play again, coach?" He said he's avoided making any concrete announcements to his players, to not give them false hope for something completely out of their control.
He likened it to being a parent, walking the line between giving them optimism and hope without pulling the carpet out from under them.
"My biggest fear as a coach this year is we're not going to be able to do what we thought we were going to be able to do," Mills said.
With the new guidelines for high school athletics in the Basin, he said he finally feels like he can start to make some plans. Mills said they know their league; they know their start date and their schedule now. For the first time all year, he said he feels they have a concrete base to build from.
The lone 2A school in the new NCW Region, Mills said he is just excited to have a chance to play and compete with his players.
"We only have a five-game schedule, but I think we're gonna take whatever we can get," Mills said. "If they'd asked us to drive to Oregon to play each week, I think we'd do it if we had the opportunity. It doesn't matter what league we're in."
The Tigers are tentatively set to open their new season this year with a home matchup against Wahluke. Ephrata will then take on Royal, Chelan, and Eastmont, before closing out the season against rival Quincy High School.
---