Moses Lake softball team practices as players, coaches remain hopeful for a season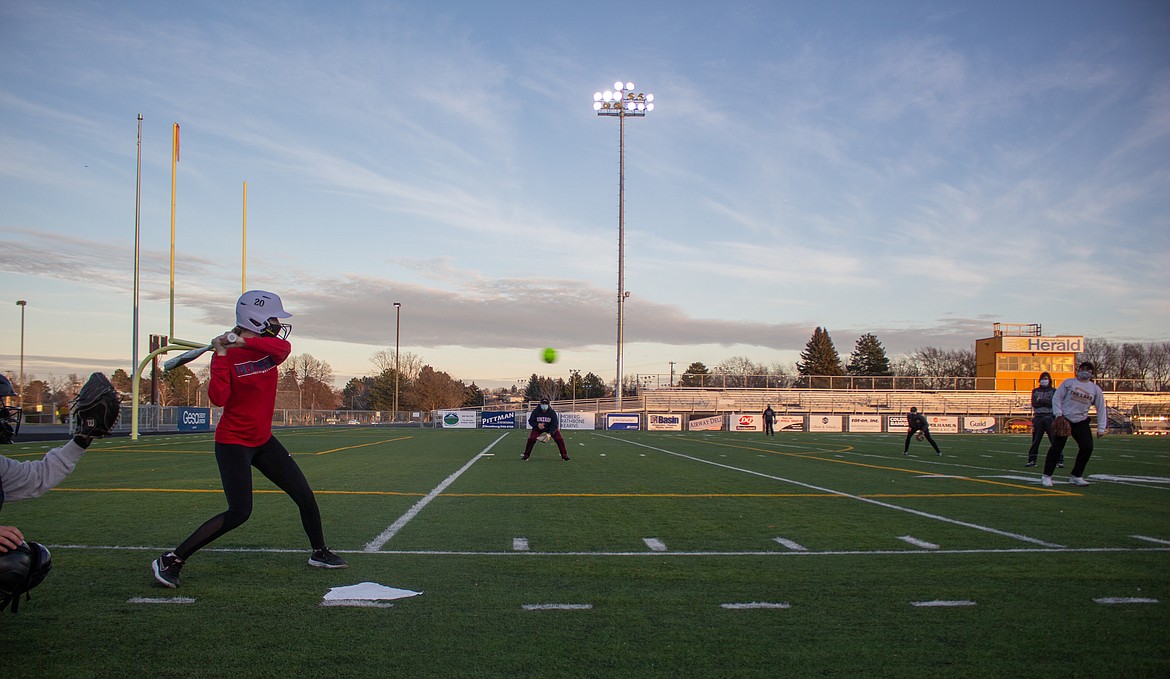 Moses Lake softball players go through a scrimmage on Thursday afternoon at Lions Field in Moses Lake.
Casey McCarthy/Columbia Basin Herald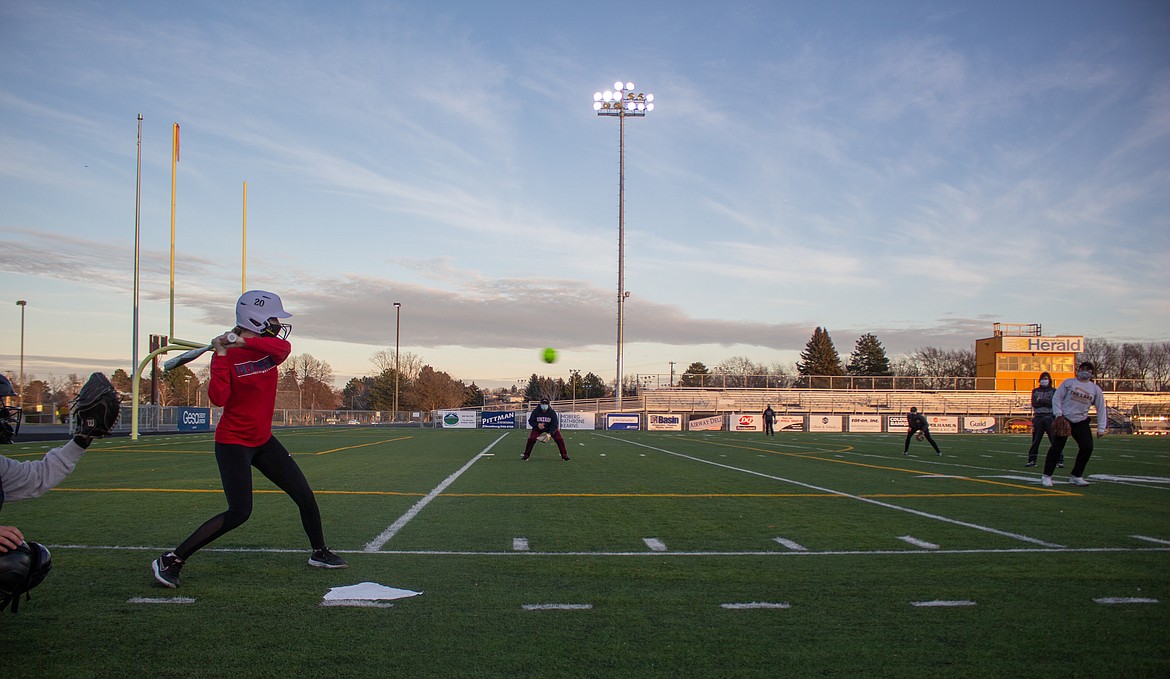 Moses Lake softball players go through a scrimmage on Thursday afternoon at Lions Field in Moses Lake.
Senior Ciarrah Knoll throws the ball back to head coach Michael Hofheins during a warmup drill at Lions Field on Thursday afternoon in Moses Lake.
Previous
Next
by
CASEY MCCARTHY
Staff Writer
|
January 19, 2021 6:00 AM
MOSES LAKE — The Moses Lake High School softball team took advantage of the warm weather Thursday afternoon for practice and scrimmages at Lions Field as players and coaches hold out hope of a season in spring.
Socially distanced players lined up nearly from end zone to end zone as they warmed up before practice. Moses Lake head coach Michael Hofheins said he is more hopeful they will have some kind of season.
"I know it's probably not going to be a 20-gamer or anything like that, but at this point, something is better than nothing," Hofheins said. "We've been cleared to practice outside as long as we follow the rules, and we were blessed with some warm weather this week and maybe next week."
Hofheins said he put out the message to his players to see if they'd be interested in hitting the field this week. He was met with an eager response.
Having time to work with his team before the season gives him a chance to figure out what they have, especially with the younger players just joining the program. Hofheins said he knows what they have with their seniors, but it's good to see the younger players in action.
He knows his players want to compete. Even if it's only 12 games, they'll be ready to go out and win 12, he said.
"The turnout has been tremendous, which I think shows how they're just dying to do something," Hofheins said.
Having a good group of kids to work with makes it fun to play anything, Hofheins said.
With conference play changed this season, he said, they will play no matter who's in the other dugout.
"There's some great softball teams around here, so whoever we play is going to be a challenge," Hofheins said.
Senior Ciarrah Knoll said the last few months have definitely been a unique experience that no one's really seen before. Knoll said there has been a lot of "false hope" as start dates were given only to change the next week or next day.
Knoll said they're just waiting for the day it actually does happen and excited to be out on the field practicing with her teammates.
Seeing her junior season cut short just as it was about to begin was sad, she said. Now, her senior season is on the line. With a new start date, Knoll said she feels a lot more reassured.
"Hopefully this time it will stick to that and we can continue forward and continue to practice and play those games," Knoll said.
Fellow senior Harley Raymond said it was awesome getting back out on the field with her teammates.
"It's awesome going from not being able to see the girls for a couple months, hoping that all of us would be able to get out and take grounders and stuff," Raymond said. "It's just fun to see everyone and get back to working on what we love."
Raymond said it's scary not knowing what might happen still with the season this year but remains hopeful. Because it's an outside sport and players can distance themselves more, she said, she is hoping they'll get to play even if it's only a short season.
She holds out hope of having fun "one last time with all the girls."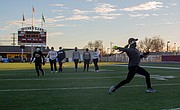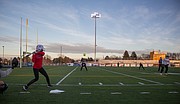 ---