Sand Scorpions hold first fun run of the year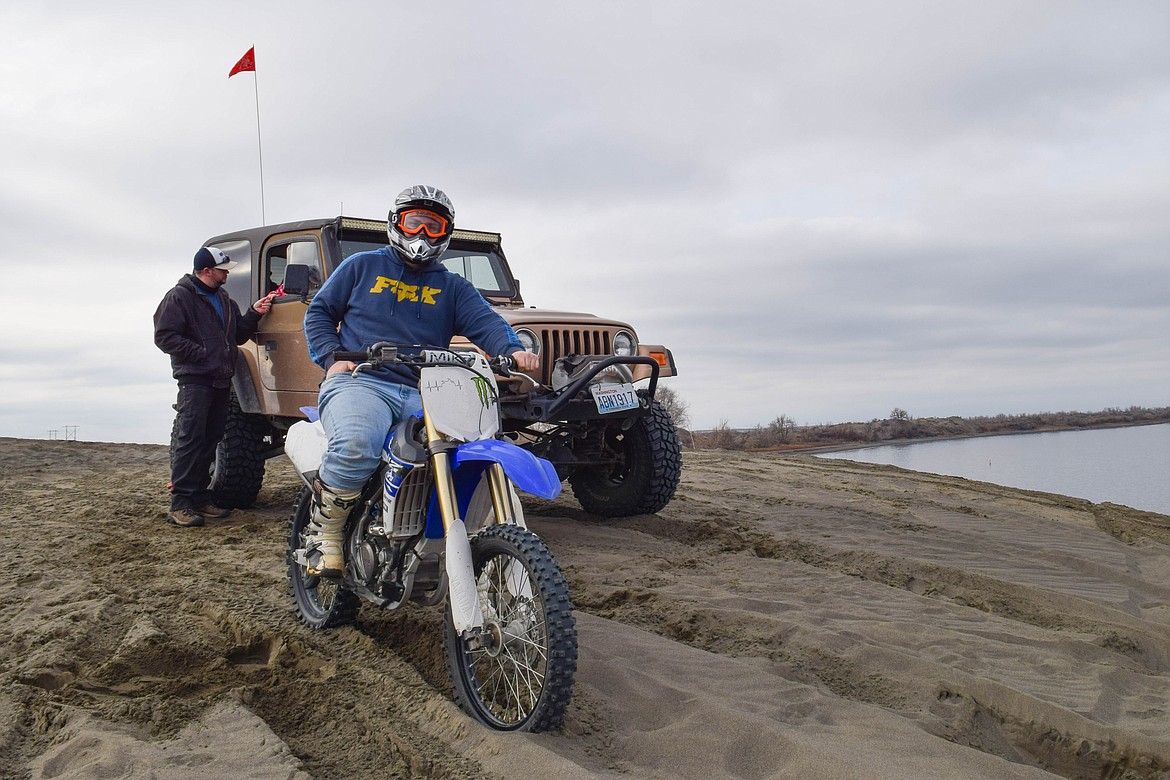 Bug Archer of the Sand Scorpions has been riding out in the dunes for most of his life.
Sam Fletcher
by
SAM FLETCHER
Staff Writer
|
January 18, 2021 1:00 AM
Forty Jeeps, quads, pick-ups, buggies and bikes lined up Saturday at the Moses Lake Mud Flats and Sand Dunes for the Sand Scorpions ORV Group's first fun run of the year.
One rig leads and stays near the group, while others can veer off at any speed and direction they dare. By the end of the day, the fleet's tires tear up every inch of the dunes.
It doesn't take long riding in a side-by-side, like the one Sand Scorpions co-founder Rich Archer has, to see why they do these runs so often. Through the steep hills of the dunes, it's like the thrill of a roller coaster not confined by tracks.
The ORVs are not confined by paths either, and give the feeling of flying over terrain. Engines roar as they zip sideways on walls of sand and leap over abrupt cliffs. The fear of flipping is ever present, but adrenaline overshadows it.
"I'm 69 years old and I still can't get away from it," Archer said. "And I've flipped it over three times."
Archer's grandson, Bug, met up with the caravan in his 2015 Yamaha dirt bike toward the end of the run. He's been out countless times, playing in the dunes for most of his life, he said.
Saturday's run was pretty average, he said, but still "better than a good day at work."
Playing in the sand is a passion he shares with the whole family.
"My mom owns Banshee quads," he said. "They got a Jeep. Grandma has a Jeep that she convinced my grandpa to buy. My brother's got side-by-sides. The whole family's got toys that we all go out there and play with."
And it doesn't end there.
"I'd honestly consider most of the Sand Scorpions out there family as well," he added.
The Sand Scorpions hold events every month of the year. All are welcome, Archer said, members or not. Details can be found at the Sand Scorpions ORV Group on Facebook.
Sam Fletcher can be reached via email at sfletcher@columbiabasinherald.com.
---