Robert (Bob) Toftdahl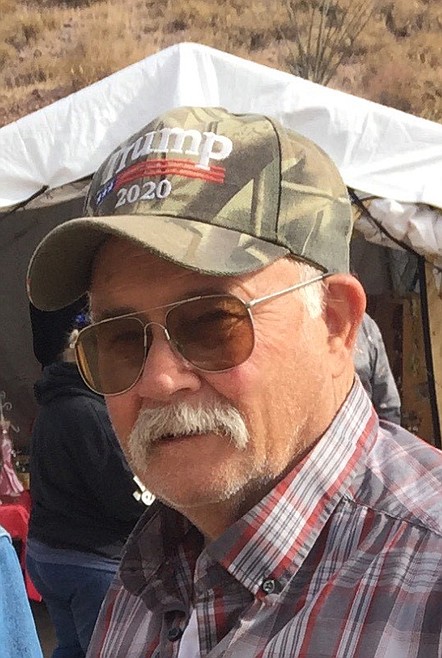 |
January 15, 2021 1:00 AM
Robert (Bob) Toftdahl of Royal City, 71, passed away in Arizona due to double pneumonia and complications from COVID. He was the husband of Suzie Toftdahl.
Born in Eugene, Oregon , he was the son of Nels and Leora Toftdahl and the youngest of four boys. He graduated from Quincy High School in 1968. After graduating, Bob's primary career was farming on the Royal Slope until he retired.
He was a member of The Church of Jesus Christ of Latter-day Saints. Bob had a love for hunting, fishing, riding his mules looking for antlers with his kids and grandchildren, spending time with his family and riding his side by sides. In the latter few years he was blessed to spend the winters with his wife and friends in Arizona. Bob often said "I'm living the life most men only dream about." He will be remembered for his love of hunting, building his home "The Dome," his storytelling ability, love of the gospel and his faith in Jesus Christ.
He is survived by his loving wife; his five children and their spouses: Darrel Martindale, Tammy (Robert) Wood, Jay (Stephanie) Janitscheck, Natalie (Matthew) Stutsman and Nels (Stephanie) Toftdahl; his 15 grandchildren; one great-grandchild and his older brothers Chuck (Sandy) Toftdahl and Bill (Lynda) Toftdahl. He is predeceased by his parents and his older brother Don Toftdahl.
Due to COVID restrictions a close family funeral service will be Jan. 14, 2021, at 11 a.m. held at The Church of Jesus Christ of Latter-day Saints in Royal City, Washington. Bob will be buried at Royal Memorial Gardens in Royal City following the funeral.
Please express your thoughts and memories at www.kayserschapel.com. Arrangements are under the care of Kayser's Chapel of Memories of Moses Lake, Washington.
---