Royal City to work on plans for water system, parks in 2021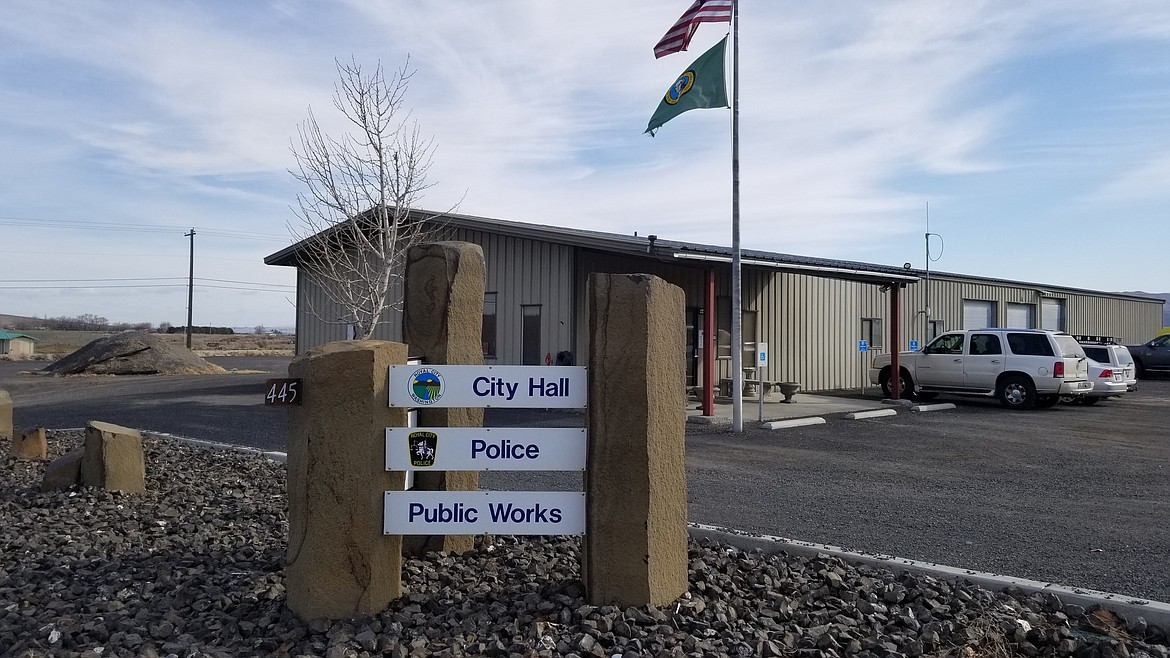 Royal City city officials will be planning a water line replacement project and working on expansion of Lions Park in 2021. Royal City City Hall is pictured.
File photo
by
CHERYL SCHWEIZER
Staff Writer
|
January 13, 2021 1:00 AM
ROYAL CITY — Growth is coming to Royal City, and city officials are working on plans – a set of New Year's resolutions, in a way – to accommodate that growth.
"We've got quite a few projects that we're working on," Royal City Mayor Kent Anderson said.
Among the major areas of focus for 2021 are the municipal water system and the municipal sewer system, he said. City officials also have applied for a grant to expand Lions Park.
Royal City is getting more housing, Anderson said. It's not only a sign more people are moving to town, but new housing also allows current residents living in houses with multiple families to move into their own homes. Most of the new development is within the city limits, Anderson said.
The city has enough water available to accommodate that growth, Anderson said. And the city has replaced most of the original water lines, but one section still needs to be replaced.
The lines still in need of replacement are steel and were used when the city purchased them, Anderson said, and while they've served their purpose, they are past their projected life. The estimated replacement cost is about $2 million.
Construction tentatively is scheduled for 2022, with the focus for 2021 on planning. Some of the work can be done by city crews, Anderson said, and city officials have to figure out what will require an outside contractor.
City officials are working on a 10-year water system plan, which would replace the existing 10-year plan.
"That's just about finished," Anderson said.
The plan is required before the city can apply for additional funding for that and other projects. With more growth, city officials are starting to assess the city's sewer plant and plan for any needed improvements, Anderson said.
The city also has applied for a grant for Lions Park.
City officials purchased property adjacent to the existing park in 2018, intending on expansion. The property is undeveloped, and the $500,000 grant would help pay for initial development. Whether the city receives the grant will be announced in midsummer. City officials also have set aside $250,000 for the project.
Anderson has been mayor for eight years, and he said growth and development has accelerated in the last five years. New businesses have expressed interest in coming to Royal City, he said, although he declined to provide details.
"Kind of an exciting time," he said.
---