Newhouse votes to impeach Trump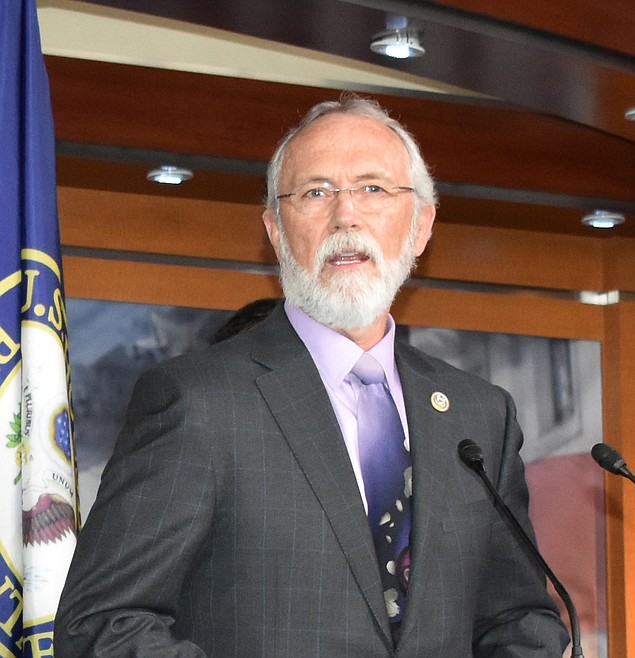 File photo Fourth Congressional District Rep. Dan Newhouse and other lawmakers recently introduced a bill to rework the agricultural guestworker program.
by
CHARLES H. FEATHERSTONE
Staff Writer
|
January 13, 2021 3:28 PM
WASHINGTON, D.C. — Rep. Dan Newhouse, R-Wash., voted Wednesday to impeach President Donald J. Trump — one of 10 Republican members of the House of Representatives to vote with the Democratic majority.
"This is a sad day in our republic. But not as sad as what we witnessed in the Capitol last Wednesday. We are all responsible," Newhouse said during a minute-long speech on the floor of the House on Wednesday.
Representatives on Wednesday voted 232-197 to impeach Trump after charging the president with "incitement of insurrection" following last week's storming of the U.S. Capitol building by a mob of Trump supporters.
Newhouse said his colleagues in the House were responsible for not clearly condemning last summer's riots in Seattle that led to a siege of a Seattle Police Department precinct building, while he (Newhouse) was responsible for not speaking out "before the president misinformed and inflamed a violent mob and tore down the American flag and brutally beat a Capitol Police officer.
"There is no excuse for President Trump's actions. The president took an oath to defend the Constitution against all enemies, foreign and domestic," Newhouse said. "Last week, there was a domestic threat at the door of the Capitol, and he did nothing to stop it.
"That is why, with a heavy heart, and clear resolve I will vote yes on these articles of impeachment," Newhouse concluded.
Other Republicans who voted for impeachment included: Reps. Tom Rice of South Carolina, David Valadavo of California, Anthony Gonzalez of Ohio, Peter Meijer and Fred Upton of Michigan, Jaime Herrera-Beutler of Washington, Liz Cheney of Wyoming, John Katko of New York, and Adam Kinzinger of Illinois.
Charles H. Featherstone can be reached at cfeatherstone@columbiabasinherald.com.
Recent Headlines
---